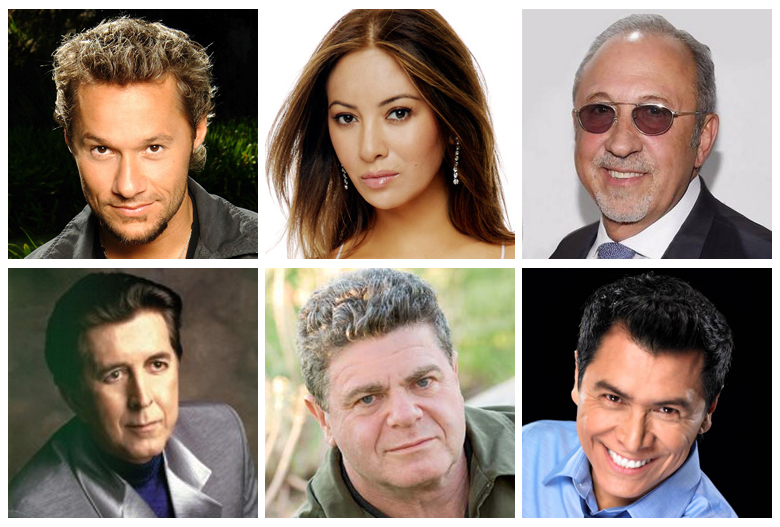 The non-profit organization recognizes
six of the most influential Latin songwriters and composers of all time.
Miami Beach, Florida (June 16th, 2015) – Musical giants Hector Ochoa Cardenas, Emilio Estefan, Myriam Hernandez, Gustavo Santaolalla, Alvaro Torres and Diego Torres will become the latest Latin Songwriters Hall Of Fame inductees at the 3rd annual star-studded LA MUSA AWARDS to be held at The Fillmore Miami Beach Jackie Gleason Theater on Thursday October 15th, 2015. (Photo clockwise- Diego Torres, Myriam Hernandez, Emilio Estefan, Alvaro Torres, Gustavo Santaolalla, Hector Ochoa Cardenas).
Read More