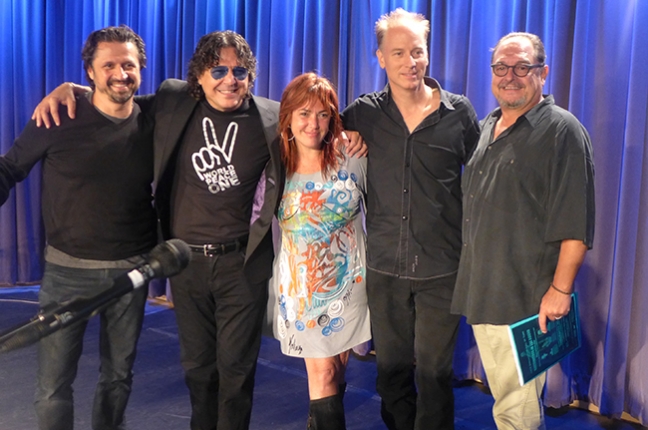 Billboard Original Article | By Justino Aguila
Their names may not be as widely recognized as Ricky Martin and Carlos Santana, but their lyrics and songs have been heard around the globe. The songwriters featured at the Latin Songwriters Hall of Fame's "Masterclass in the Round" have written some of the most iconic compositions and are rock stars in their own right.
Uforia Music Fest Brings Together Latin & Hip-Hop in L.A.
Three of these veteran songwriters — Aureo Baqueiro, Claudia Brant and KC Porter — took to the stage at the L.A. Live Grammy Museum on Thursday to tell the stories behind some of their signature hits, how the writing process works for them and what it takes to be creative in a competitive field.
Read More