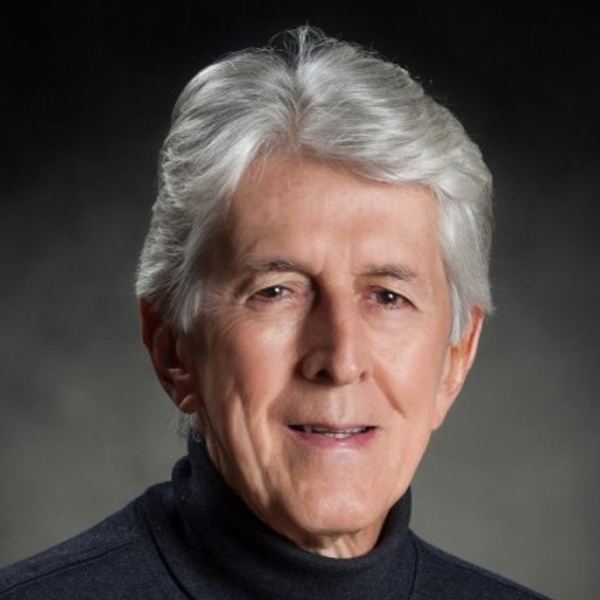 Hector Ochoa Cardenas (Colombia)
Bio in English:
Native of Antioquia, Hector Ochoa Cardenas is one of the most renowned songwriters and composers of Colombia. His musical career started with the band "Trío de Oro", which became very popular in local radio stations.
In 1961 his song "Bendito Amor", was recorded by tenor Victor Hugo Ayala which was the beginning of a prominent career that later would make him a songwriting icon of Colombian music. Hits like ¨Mi Bella Medellín¨, ¨Muy Antioqueño¨, ¨Tu Lo Mejor De Todo¨, ¨Pase Lo Que Pase¨, "Una Serenata Para Ti¨, ¨El Amor No Acaba¨ y ¨Después Que Me Olvide De Ti¨, became memorable songs that resonated with the lives of many Colombians.
However, his grand success came with the song titled ¨El Camino De La Vida¨, which established him as one of the treasured national composers. With over 2 million copies sold and over 40 recorded versions, this song was selected as the best Colombian song of the twentieth century. Ochoa Cardenas also created the nonprofit organization "Antioquia le canta a Colombia", which is used to promote Colombian folk music and their composers and singers.
Bio in Spanish:
Nativo de Antioquia, Héctor Ochoa Cárdenas es uno de los compositores más reconocidos de Colombia. Su carrera musical comenzó con la banda "Trío de Oro", que se hizo muy popular en las radios locales.
En 1961 su canción "Bendito Amor", fue grabada por el tenor Víctor Hugo Ayala y fue el comienzo de una carrera prominente que luego lo convertiría en un icono como compositor de la música colombiana. Exitos como "Mi Bella Medellín", "Muy Antioqueño", "Tu Lo Mejor De Todo", "Pase Lo Que Pase", "Una Serenata Para Ti", "El Amor No Acaba" y "Despues Que Me Olvide De Ti", se convirtieron en canciones memorables que resonaron con la vida de muchos colombianos.
Sin embargo, su mayor éxito llegó con la canción titulada "El Camino de la Vida", que lo estableció como uno de los compositores nacionales mas atesorados. Con sobre las 2 millones de copias vendidas y más de 40 versiones grabadas, esta canción fue seleccionada como la mejor canción colombiana del siglo XX. Ochoa Cárdenas también creó la organización sin fines de lucro "Antioquia le canta a Colombia", que se utiliza para promover la música popular colombiana y a sus compositores y cantantes.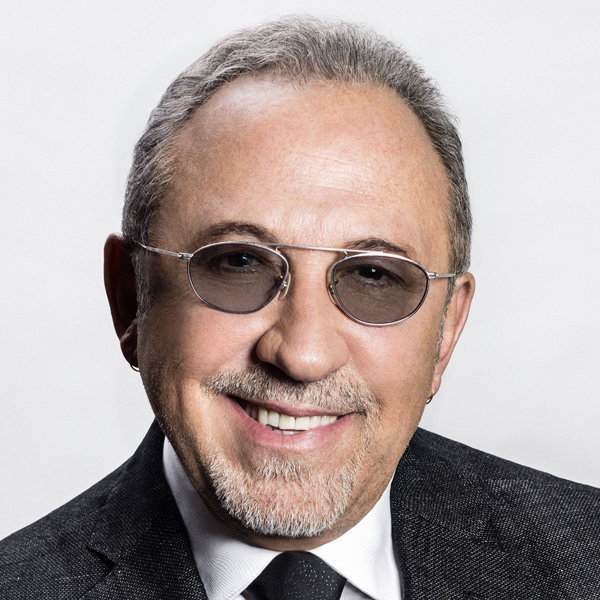 Emilio Estefan (Cuba)
Bio in English:
It has been said that extraordinary leaders are ordinary human beings who possess an extraordinary vision and put all of their passion, drive and ambition to bring it into fruition. This is what has made Emilio Estefan one of the most successful producers the music industry has experienced.  His passion, unquestionable faith, and ability to keep alive his Latin roots in everything he does, have made Emilio's vision a trademark, a unique sound and a symbol of credibility and prestige.
Emilio has been instrumental in shaping, developing and directing the careers of his superstar wife, Gloria as well as Shakira, Marc Anthony, Jon Secada, among others. His resume includes over 30 Grammy nominations and 19 Grammy Awards and has written chart topping songs that have become international hits.
Emilio is one of the few producers that produce events for both General Market and Hispanic Market. He has produced the Latin Grammy's on CBS, The Hispanic Heritage Awards on NBC, Nuestra Navidad on Univision and Festival People en Español as well as high profile musical productions on HBO and Showtime.
Emilio has proven that the Latin community at large is vital for the evolution of pop music and has been instrumental in breaking down barriers that limited its exposure and acceptance around the world.  As a true visionary, Emilio has continually experimented and pushed the envelope of blending Latin, Pop and World Rhythms, creating a unique style and personality.  This vision transcends the music field and spills over into film, television, hotels and restaurants, among other endeavors.
Musician, producer, creator, visionary, husband, father, friend and distinguished person of the community, Emilio Estefan symbolizes and embellishes the new Latino in the world. We are proud to not only have Emilio inducted, but to also be the recipient of our Leyenda En Vida award.
Bio in Spanish:
Se ha dicho que los líderes extraordinarios son seres humanos comunes y corrientes que poseen una extraordinaria visión y ponen toda su pasión, empuje y ambición para llevarlo a buen término. Esto es lo que ha hecho Emilio Estefan, uno de los productores más exitosos que la industria musical ha experimentado. Su pasión, la fe incuestionable, y su capacidad para mantener vivas sus raíces latinas en todo lo que hace, han hecho de la visión de Emilio una marca comercial, un sonido único y un símbolo de credibilidad y prestigio.
Emilio ha sido fundamental en la formación, el desarrollo y la dirección de la carrera de su esposa la superestrella, Gloria, así como de Shakira, Marc Anthony y Jon Secada entre otros. Su currículum incluye más de 30 nominaciones a los Grammy de los cuales a ganado 19 premios Grammy y ha escrito canciones que han estado en el tope de las listas y que se han convertido en éxitos internacionales.
Emilio es uno de los pocos productores que producen tanto para el mercado hispano como para el mercado internacional. Ha producido el Grammy Latino de la cadena CBS, The Hispanic Heritage Awards en la cadena NBC, Nuestra Navidad en Univision y Festival de People en Español, así como altas producciones musicales en HBO y Showtime.
Emilio ha demostrado que la comunidad latina en general es vital para la evolución de la música pop y ha sido fundamental en la eliminación de las barreras que limitaban su exposición y aceptación en todo el mundo. Como un verdadero visionario, Emilio ha experimentado y promovido continuamente sobre de la mezcla de latín, pop y ritmos del mundo, creando un estilo y personalidad únicos. Esta visión trasciende el campo de la música y se derrama en el cine, la televisión, hoteles y restaurantes, entre otros emprendimientos.
Músico, productor, creador, imaginativo, esposo, padre, amigo y distinguida personalidad en la comunidad, Emilio Estefan simboliza y embellece el Nuevo movimiento latino en el mundo. Nos enorgullece tener a Emilio como el destinatario de nuestro premio Leyenda En Vida.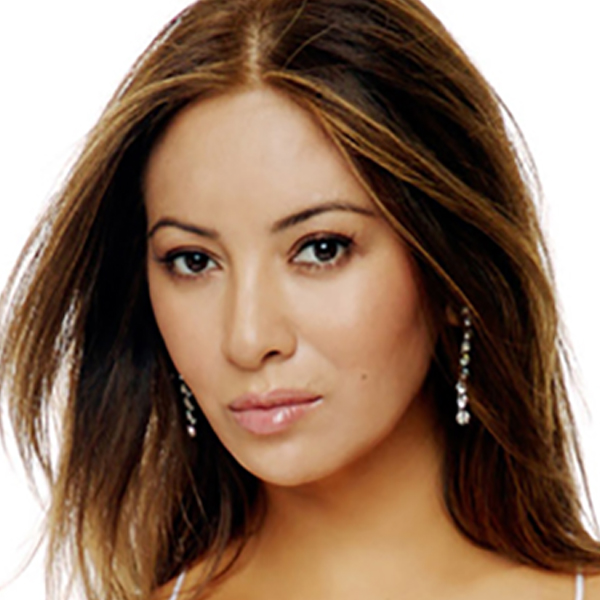 Myriam Hernandez (Chile)
Bio in English:
Myriam Hernandez, one of the most admired female voices of Latin America ​​has been most noted for her romantic ballads and has sold more albums in her country and abroad than any other Chilean singer-songwriter.
At age 11, Myriam Hernandez participated as a solo artist on "Ranking Juvenil" (Juvenile Ranking), which aired on "Sábados Gigante". Soon after, at the age of 18, before she even recorded an album, she was named Artista Revelación (Best New Artist) by the Chilean press.
Myriam Hernandez was the voice of the Chilean music revelation and in December 1988 she released her first album with great national success. "El hombre que yo Amo", one of the songs off this album was an immediate #1 hit on the Billboard charts.
Myriam has sold over 6 million albums and has had her music published in 16 countries achieving 32 Gold and 24 Platinum records.
Rudy Perez describes her voice as "others could give a concert with what Myriam has extra in her voice". Myriam Hernandez has garnered her place in Latin music with the vocal caliber of a soloist that is essential to her artistic style. She is a product of talent, charisma, passion and professionalism.
In 2015 Myriam was the recipient of the Premio de la Presidencia del Grammy Latino in recognition for her successful career.
Bio in Spanish:
Con estilo propio, Myriam Hernández una de las voces femeninas más admiradas de Hispanoamérica, considerada la "Baladista de América" ha consolidado su cancionero romántico y es la cantante chilena que más discos ha vendido en su país y el extranjero, 25 años de historia en el pop romántico y con agenda permanente en escenarios de América Latina.
Con tan sólo 11 años Myriam Hernández ingresó a la televisión para participar en programas juveniles posteriormente a 'Sábados Gigante' con tan sólo 18 años y fue catalogada por la prensa especializada como Artista Revelación de su país, sin tener aún un álbum publicado.
Myriam Hernández era la figura revelación de la música chilena y en diciembre de 1988 lanza su primer disco con un gran éxito en el mercado nacional y se convierte inmediatamente en un éxito latino con el tema 'El hombre que yo Amo' logrando el primer lugar de revista Billboard en los Estados Unidos.
En su carrera Myriam Hernández ha acreditado varias canciones en el número uno del Billboard en los Estados Unidos. Myriam Hernández ha vendido mas de 6 millones de discos de su discografía (11 producciones), su música ha sido publicada en 16 países consiguiendo 32 discos de oro y 24 discos de platino.
"Con lo que a Myriam le sobra de voz otros dan conciertos" dice el compositor cubano-americano Rudy Pérez. El calibre vocal de la solista es un elemento clave en el estilo de Myriam Hernández, una fórmula producto del talento, carisma, pasión y profesionalismo que le han otorgado su lugar en la música latina.
En el 2015 recibió el Premio de la Presidencia del Grammy Latino en reconocimiento a su exitosa trayectoria.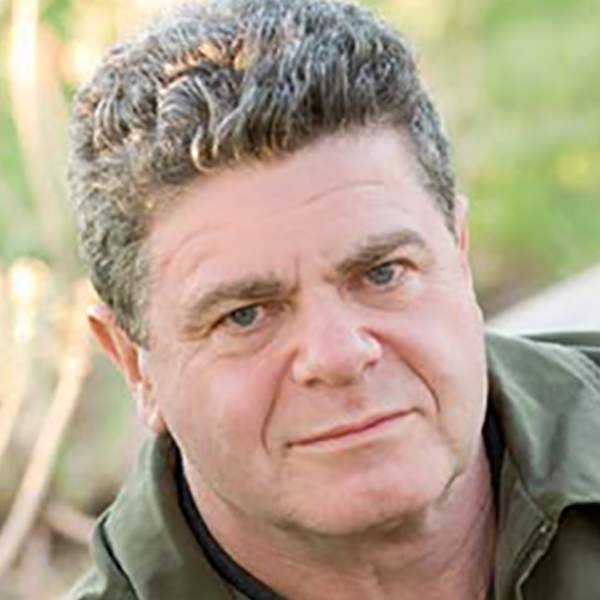 Gustavo Santaolalla (Argentina)
Bio in English:
Gustavo Santaolalla, recognized as a gifted musician, songwriter, producer, and composer, has enjoyed a multi-phased career. Born in El Palomar, Argentina, Santaolalla began guitar lessons at age five.  As a young man, he formed the successful band Arco Iris before he fled to Los Angeles when his home country descended into a terrible military dictatorship. In the 80s, Gustavo reinvented himself as a producer and with artists like Café Tacuba, Maldita Vecindad and Julieta Venegas, he established himself in Rock in Español history. Later, Gustavo started up his own label, Surco and with it, came the success of bands like Molotov, Juanes and Bajofondo. Between 2000 and 2013, Santaolalla received a total of 16 Grammy and Latin Awards for his works as producer, composer and artist.
Alongside his music career, Santaolalla began composing for films and in 2000 he began a friendship with the director Alejandro Gonzalez-Iñarritu for whom he composed the film score for his first four films: Amores Perros, 21 Grams, Babel and Biutiful. Films like Walter Salles' The Motorcycle Diaries in 2004 opened the path for recognition in the film industry and with it in 2007, Gustavo became the third composer in history to be honored with two consecutive Academy Awards for Best Original Score, Brokeback Mountain and Babel. By then, he had already been awarded the Golden Globe for Best Original Song and two British Academy of Film & Television Art awards.
In 2013, Santaolalla scored his first video game, the highly acclaimed, cutting-edge survival horror title The Last of Us. That same year, "Presente" the fourth album with his band Bajofondo was released and they embarked in a year and a half long worldwide tour.   In 2014, Santaolalla scored his first animated film The Book of Life and the widely acclaimed Wild Tales.
Bio in Spanish:
Gustavo Santaolalla es reconocido mundialmente por ser un artista multifacético, músico, cantante, compositor y productor entre otras cosas. Nacido en El Palomar, Argentina, Santaolalla toma su primer lección de guitarra a los cinco años de edad. Ya en su juventud forma el exitoso grupo Arco Iris y logra un éxito masivo, para ese entonces la Argentina atravesaba los oscuros años de la dictadura militar, y Gustavo decide radicarse en Los Angeles para un nuevo comienzo. En los 80's Gustavo se reinventa como productor, y con artistas como Café Tacuba, Maldita Vecindad y Julieta Venegas se instala en la historia grande del Rock en Español. Mas tarde llegaría la creación de su propio sello "Surco", y con él, el éxito de bandas como Molotov, Juanes o Bajofondo. Entre el año 2000 y 2013, Santaolalla recibe dieciséis Premios Grammys ya sea como productor, compositor o artista.
Paralelamente, Gustavo comienza su carrera como compositor de música para películas, y en el año 2000 comienza una relación artística con el director Alejandro González Iñárritu que lo llevaría a componer la música de sus cuatro primeros films, Amores Perros, 21 Gramos, Babel y Biutiful. Películas como Diarios de Motocicleta de Walter Salles en 2004 abren camino al reconocimiento de la industria del cine y con ello, en 2007 Santaolalla se convierte en el tercer compositor de la historia, en ganar dos premios Oscar de manera consecutiva por las películas "Secreto en la Montaña" y "Babel". Para ese entonces, ya habría ganado un Globo de Oro por Canción Original y dos premios de la Academia Británica de Cine y Artes Televisivos.
En 2013, Santaolalla incursiona en el mundo de los video juegos con la música del mundialmente esperado The Last of Us. Ese mismo año lanza el disco "Presente" con su banda Bajofondo y lo presenta embarcándose en un tour mundial durante un año y medio. En 2014, compone la música de la película de animación "El Libro de la vida" y de la múltiples veces nominada "Relatos Salvajes".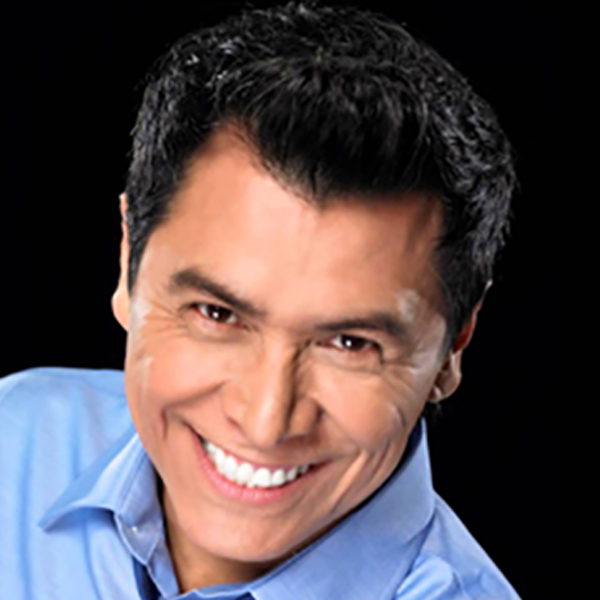 Alvaro Torres (El Salvador)
Bio in English:
Considered the ultimate romantic, Alvaro Torres is often seen as an encyclopedia of feelings. He's a nostalgic troubadour who has evolved with the times and a real expert in love. As he sings, his soft voice resonates with his audience.
As he enters a new phase of his career, he is renewed and focused to give his music to his fans that have always supported him. Singer-songwriter, Alvaro Torres, released his newest single titled "Seria Perfecto", which provides a fresh, youthful sound, off his latest album "Otra Vida" on sale soon.
Alvaro continues to be recognized for his gift in writing, which is always filled with elegance and style as he continues to reinvent himself.
Alvaro Torres has received numerous gold and platinum records throughout his musical career and owes a world of thanks to the presence and support of his fans who allowed him to reach his goal.
In 1993, BMI honored him with Composer of the Year for his album "Nada Se Compara Contigo", which had seven hit singles.
Alvaro was recognized by the legislator in El Salvador and the media declared him as "Hijo Meritísimo del País". Alvaro Torres has also received a star on Calle 8 Walk of Fame in 2002. Alvaro Torres continues to honor his country of El Salvador with pride and responsibility.
Bio in Spanish:
Considerado el último romántico, Álvaro Torres es una enciclopedia del sentimiento, un trovador nostálgico que evoluciona al ritmo del tiempo y un verdadero experto en eso que suelen Ilamar amor de pareja, el amor que se susurra al oído en voz muy baja y luego se canta a todo volume.
Alvaro entra en un nuevo ciclo de vida, renovado, y enfocado, para poder dar lo mejor de el y su música al publico que siempre lo ha apoyado. El cantautor, nos presenta su más reciente propuesta musical que ofrece un sonido fresco y juvenil, con su primer sencillo musical "Seria Perfecto", el cual impulsa su mas reciente producción discográfica "Otra Vida" que próximamente estará a la venta.
Alvaro sigue cultivando su conocido arte de escribir con elegancia y estilo; pero alerta ante las nuevas exigencias, y consciente de que es necesario renovarse en esta nueva etapa en su vida.
Feliz con el premio permanente que representa el aplauso y la presencia del público, por sus ventas Álvaro Torres ha recibido numerosos Discos de Oro y de Platino. En 1993 la Sociedad de Compositores y Editoras BMI, de Estados Unidos, lo declara compositor del año por el contenido de su álbum "Nada Se Compara Contigo" del cual se lanzaron siete sencillos que fueron éxitos.
Recibe también un reconocimiento a nivel legislativo en El Salvador, donde por ley y por demanda popular de los medios de comunicación fue declarado "Hijo Meritísimo del País". También ha sido elegido para recibir el reconocimiento estrellas de la calle 8 en el 2002. Álvaro Torres, convertido en la practica en el único cantante internacional de El Salvador, un artista que Ileva su bandera nacional con responsabilidad y orgullo.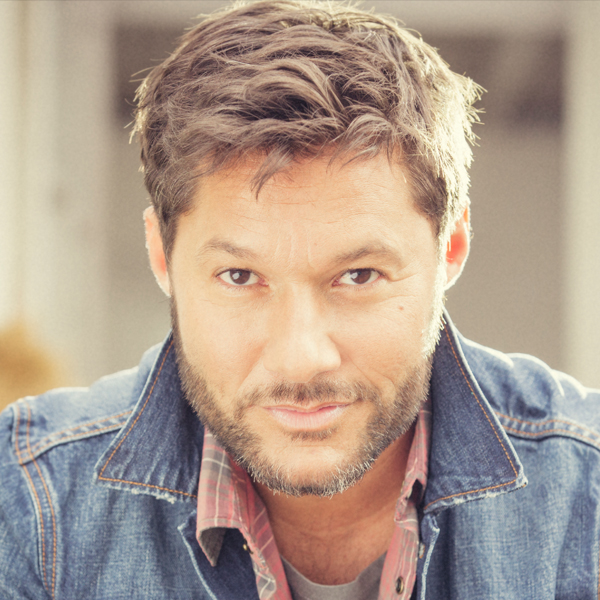 Diego Torres (Argentina)
Bio in English:
To say the name Diego Torres is to evoke a myriad of emotions generated by the incomparable music and good vibes that have always been a trademark of this Argentine singer, songwriter, musician, and actor. Music has been more than a career; it has been his life.
Diego has sold over 20 million albums, and his newest one, Buena Vida (Good Life), is a testament to all those things that have mattered to him over the years. He carries within him an artistic legacy, as the son of singer and actress Lolita Torres.
In 1992, Diego released his self-titled debut album, which exceeded triple platinum status in sales in Argentina. From that point on, he was on the path to superstardom. In 2001, Un Mundo Diferente, came out. That album, and especially its lead single, Color Esperanza, took Diego's career to an entirely new level. Some highlights included: 5 nominations to the MTV/VMALA awards; 13 sold-out shows at the premier concert venue Luna Park in Argentina; winner in Puerto Rico of two TU MÚSICA awards. Color Esperanza was also played as a message of peace on radio stations all across the Americas in 2002.
The next few years Diego continued success with his MTV Unplugged album (2004), which featured new acoustic versions of his greatest hits. The album surpassed the success of Un Mundo Diferente, and launched him on a massive international tour that entailed visits to 54 cities in 17 countries.
Diego kept his momentum with the albums Andando (2006), in which he acted as producer for the first time, and its subsequent tour in 2007; Distinto (2010), whose single Guapa became another massive hit, reaching number one on the Billboard charts, made Diego the first Argentine in 40 years to reach that milestone.
Bio in Spanish:
Decir el nombre de Diego Torres, es evocar una ola de emociones generadas por la música incomparable y buen gusto que siempre han sido el sello de este argentino cantante, compositor, músico y actor. La música ha sido más que una carrera; ha sido su vida.
Diego ha vendido más de 20 millones de discos, y su más reciente, Buena Vida (Buen Vivir), es un testimonio de todas aquellas cosas que le importaban a lo largo de los años. Él lleva en sí un legado artístico, como el hijo de la cantante y actriz Lolita Torres.
En 1992, Diego lanzó su álbum debut homónimo, que superó el triple platino en ventas en Argentina. A partir de ese momento, él estaba en el camino al estrellato. En 2001, salió Un Mundo Diferente. Ese álbum y sobre todo su primer sencillo, Color Esperanza, catapultaron la carrera de Diego a un nivel completamente nuevo. Algunos puntos destacados incluyen: 5 nominaciones a los premios MTV / VMALA; 13 conciertos con entradas agotadas en el Luna Park de Buenos Aires, Argentina; ganador en Puerto Rico de dos premios Tu Música. Color Esperanza también se adoptó como un mensaje de paz en estaciones de radio en todo el continente americano en 2002.
Los próximos años de Diego continuaron con el éxito de su disco MTV Unplugged (2004), que incluyó nuevas versiones acústicas de sus grandes éxitos. El álbum superó el éxito de Un Mundo Diferente, y lo lanzó a una gira internacional masiva que incluia visitas a 54 ciudades en 17 países.
Diego mantuvo su impulso con el álbum Andando en (2006), en donde actuó como productor por primera vez, y su posterior gira en 2007; Distinto (2010), donde Guapa se convirtió en otro gran éxito, alcanzando el número uno en las listas de Billboard, haciendo de Diego el primer argentino en 40 años en alcanzar ese hito.
Beto Cuevas: Premio Conquistador (Conqueror Award)
Emilio Estefan: Leyenda En Vida (Living Legend)
Fonseca: Premio Triunfador (Hero's Award)
Alejandra Guzman: Premio La Musa Elena Casals (La Musa Elena Casals Award)
Quincy Jones: Premio Pionero Desi Arnaz (Desi Arnaz Pioneer Award)
John LoFrumento: Premio de Los Fundadores (Founders Award)
Rita Moreno: Premio Legado (Legacy Award)
Jose Perdomo: Premio Editores Ralph S. Peer (Publishers Award)
Cafe Tacuba: Premio Icono (Icon award)
La Canción De Todos Los Tiempos (Towering Song): "Guantanamera" by Joseíto Fernandez
Juan Carlos Calderón (Spain)
Bio in English:
Juan Carlos Calderón, a pioneer of Spanish-language pop in the 1970s started his career as a jazz musician. In the Sixties, however he took a different direction and began arranging music for prominent singer/songwriters. He worked with artists including El Duo Dinámico, Julio Iglesias and Miguel Bosé. In 1973, he composed the hit "Eres Tú", reaching No. 9 on the Billboard Hot 100 chart and spawning dozens of cover versions, including the English-language "Touch the Wind."
Calderón also made his mark in the United States when arriving in Los Angeles to work with Herb Alpert on the album Fandango. Shortly after that, he composed and arranged for Latin pop artists including Chayanne, Maria Conchita Alonso, and Emanuel. His song "Me Gustas Tal Como Eres," recorded by Sheena Easton and Luis Miguel, won a Grammy for Best Mexican/Mexican American-performance. His musical contribution will forever be cherished.
Bio in Spanish:
Juan Carlos Calderón, es uno de los pioneros del pop en español, en la década de 1970 comenzó su carrera como músico de jazz. En los años sesenta, sin embargo tomó una dirección diferente y comenzó a arreglar música para destacados cantantes y compositores. Trabajó con artistas como El Dúo Dinámico, Julio Iglesias y Miguel Bosé. En 1973, compuso el éxito "Eres Tú", alcanzando el número 9 en los Hot 100 de Billboard y le dio vida a decenas de versions conocidas, incluyendo la canción en Inglés "Touch the Wind".
Calderón también dejó su marca en los Estados Unidos al llegar a Los Ángeles para trabajar con Herb Alpert en el álbum Fandango. Poco después de eso, él compuso y arregló para artistas pop latinos incluyendo Chayanne, María Conchita Alonso, y Emanuel. Su canción "Me Gustas Tal Como Eres", grabada por Sheena Easton y Luis Miguel, ganó un Grammy a la Mejor interpretación mexicano/ americana- mexicana. Su contribución a la música siempre será reconocida.
Maria Isabel "Chabuca" Granda (Peru)
Bio in English:
María Isabel Granda, the Peruvian singer and composer better known as Chabuca Granda, gave music a new flare when she broke away from the conventional rhythmic structure of the waltz, along with her poetic cadences. Her early work was best known for being expressive and picturesque – evoking the romantic and beautiful neighborhood of Barrancoin, Lima. "La Flor de la Canela", "Fina Estampa", and "Zeñó Manué" are a few of her most famous songs.
Chabuca Granda was also known for incorporating Afro-Peruvian rhythms into her work. This was risky at the time because Afro-Peruvian music, while popular, was not considered "high art" due to the racism and devaluation of their culture. Masterfully blending the suggestive and colorful rhythms into her work, Chabuca enriched Peruvian popular music.
Granda's song "La Flor de la Canela" has become an anthem for the city of Lima, after being made popular by the Peruvian group Los Chamas.
Bio in Spanish:
María Isabel Granda, el cantante y compositor peruano más conocido como Chabuca Granda, dio a la música una nueva llamarada cuando ella se separó de la estructura rítmica convencional del vals, junto con sus cadencias poéticas. Su primer trabajo fue más conocido por ser expresivo y pintoresco – evocando el barrio romántico y hermoso de Barrancoin Lima. "La Flor de la Canela", "Fina Estampa", y "Zeñó Manué" son algunas de sus canciones más famosas
Chabuca Granda también era conocido por la incorporación de ritmos afro-peruanos en su trabajo. Este era arriesgado en el momento porque la música afroperuana, mientras que popular, no se consideró "gran arte", debido al racismo y la devaluación de su cultura. Que mezcla magistralmente los ritmos sugerentes y coloridos en su trabajo, Chabuca enriquecido la música popular peruana.
La canción de Granda "La Flor de la Canela" se ha convertido en un himno para la ciudad de Lima, después de haber sido popularizado por el grupo peruano Los Chamas.
Maria Grever (Mexico)
Bio in English:
Performer, mentor, teacher, and humanitarian, Maria Grever was the first Mexican woman to become a successful composer. She served as a pioneer in the field of twentieth-century popular music. Her romantic songs and ballads, like "Jurame" and "What a Difference a Day Makes," achieved wide spread popularity beginning in the 1920s among audiences in Spain, South America, Mexico, and the United States.
Grever's musical versatility was one to admire. She regularly wrote both the melodies and lyrics of her pieces and then performed them in live concerts. Later on she expanded her horizons and wrote film scores and lyrics for Broadway shows and organized concerts combining theatre, music, dance, and song in the 1930s and 1940s. Her music was distinct and based on the folk rhythms and styles of Latin American music, particularly Mexican or Spanish tangos. Maria Grever was an inspiration indeed, but her strongest legacy will remain in her songs.
Bio in Spanish:
Artista, mentor, maestro y humanitaria, María Grever fue la primera mujer mexicana para convertirse en un compositor de éxito. Ella sirvió como un pionero en el campo de la música popular del siglo XX. Sus canciones y baladas románticas, como "Júrame" y "¡Qué diferencia hace un día", lograron gran popularidad se extendió a partir de la década de 1920 entre el público en España, América del Sur, México y Estados Unidos.
Versatilidad musical de Grever fue uno de admirar. Ella escribió regularmente tanto las melodías y letras de sus piezas y luego los lleva a cabo en los conciertos en vivo. Más tarde amplió sus horizontes y escribió música para películas y letras para espectáculos de Broadway y conciertos organizados combinando teatro, música, danza y canto en los años 1930 y 1940. Su música era distinto y basado en los ritmos y estilos de la música latinoamericana, en particular los tangos mexicanas o españolas populares. María Grever fue una inspiración de hecho, pero su legado más fuerte permanecerá en sus canciones.
Paco de Lucía (Spain)
Bio in English:
Francisco Gustavo Sánchez Gomes known as Paco de Lucía was a Spanish virtuoso flamenco guitarist, composer, and producer. He was a leading proponent of the New Flamenco style and also helped to legitimize flamenco in Spain. De Lucía is also one of the first flamenco guitarists to successfully cross over into other genres of music such as classical and jazz and is noted for his fast and fluent picados.
Known for adding abstract chords and scale tones to his compositions with jazz influences, the legendary Paco de Lucía played a key role in the development of traditional Flamenco and the evolution of 'New Flamenco' and Latin Jazz Fusion in the 1970s. The folk art of flamenco would never be the same after De Lucía and would have a more vibrant modern sound. It is clear why Richard Chapman and Eric Clapton describe him as a "titanic figure in the world of flamenco guitar".
Bio in Spanish:
Francisco Gustavo Sánchez Gomes conocido como Paco de Lucía era un virtuoso guitarrista flamenco español, compositor y productor. Él era un autor principal del nuevo estilo flamenco y también ayudó a legitimar el flamenco en España. De Lucía es también uno de los primeros guitarristas flamencos de cruzar con éxito más en otros géneros de música como clásica y el jazz y se caracteriza por sus picados rápidas y fluidas.
Conocido por la adición de acordes abstractas y tonos de la escala de sus composiciones con influencias del jazz, el legendario Paco de Lucía tuvo un papel clave en el desarrollo del flamenco tradicional y la evolución del 'New Flamenco' y la fusión del jazz latino en la década de 1970. El arte popular del flamenco nunca sería la misma después de que De Lucía y tendría un sonido moderno más vibrante. Está claro por qué Richard Chapman y Eric Clapton lo describen como una "figura titánica en el mundo de la guitarra flamenca".
Cesar Portillo de La Luz (Cuba)
Bio in English:
César Portillo de la Luz was a renowned Cuban musician, lyricist and composer. He is credited with founding the filin music genre, which was very popular in the 1950s. Portillo has been described on many occasions as "a fundamental author of Latin American music" and "one of Cuba's most celebrated composers".
Portillo received international prominence after his 1946 romance song "Contigo en la Distancia" ("With You in the Distance") performed by Andy Russell and starting in the 1940s to the 1950s, he actively performed at various bars and clubs. More than a hundred different cover versions of his songs have been recorded internationally. In 2004, he was awarded the Premio Latino a Toda Una Vida by the Spanish Academy of the Arts and Lyrics of Music at a ceremony held in Madrid. Portillo's songs have been performed by many well-established artists worldwide, such as Nat King Cole, Christina Aguilera, José José and Lucho Gatica.
Bio in Spanish:
César Portillo de la Luz era un reconocido músico cubano, letrista y compositor. Se le atribuye la fundación del género de la música filin, que era muy popular en la década de 1950. Portillo ha sido descrita en muchas ocasiones como "un autor fundamental de la música latinoamericana" y "uno de los compositores más famosos de Cuba".
Portillo recibió fama internacional después de su 1946 el romance canción "Contigo en la Distancia" ("Contigo en la distancia") realizado por Andy Russell ya partir de la década de 1940 hasta la década de 1950, actuó activamente en diversos bares y clubes. Más de un centenar de diferentes versiones de sus canciones han sido grabadas internacionalmente. En 2004, fue galardonado con el Premio Latino a Toda Una Vida por la Academia Española de las Artes y las Letras de la Música en un acto celebrado en Madrid. Canciones de Portillo han sido interpretadas por muchos artistas bien establecidos en todo el mundo, tales como Nat King Cole, Christina Aguilera, José José y Lucho Gatica.
Tribute to: Joan Sebastian (Mexico)
Bio in English:
Joan Sebastian known as "El Rey Del Jaripeo" was a staple on the Mexican music charts since his career began back in 1977. Not only was he a Mexican singer-songwriter who wrote more than 1,000 compositions, but he was also an actor of TV and film. As a supreme showman known for his dazzling spectacles of horseback and music/ jaripeo, Sebastian was noted as one of the most well-rounded, singular Latin acts in the market.
Throughout his career, Sebastian has been awarded seven Latin Grammy Awards and five Grammy Awards, making him the most awarded Mexican performer in Grammy history. Billboard also honored Sebastian's multiple times, awarding him Hall of Fame honors at the 2006 Billboard Latin Music Awards and the Voice Award at the 2013 Billboard Mexican Music Awards.  His achievements will never be forgotten and his music shall live on.
Bio in Spanish:
Joan Sebastian conocido como "El Rey Del Jaripeo" era un elemento básico en las listas de música de México desde que comenzó hacia atrás su carrera en 1977. No sólo fue un cantautor mexicano que escribió más de 1.000 composiciones, pero también era un actor de TV y el cine y como showman supremo conocido por sus espectáculos deslumbrantes de caballo y la música o el jaripeo, por lo que una de las más bien redondeado, actos Latina singulares en el mercado.
A lo largo de su carrera, Sebastian ha sido galardonado con siete premios Latin Grammy y cinco premios Grammy, convirtiéndose en el artista mexicano más premiado en la historia de los Grammy. Billboard también honró a las varias veces de Sebastián, la concesión le Salón de la Fama de honores en los Premios Billboard de la Música Latina 2006 y el Premio de voz en los 2013 Billboard Music Awards mexicanos. Sus logros no serán olvidados y su música vivirá sucesivamente.