Ektor Rivera (Host)
Bio in English:
Singer, Actor and Visual Artist who was born on February 11th in Bayamón, Puerto Rico.
Currently starring as Emilio Estefan in On Your Feet! at the Marquis Theatre, Broadway. The cast is headed by Ana Villafañe, who plays Grammy winner Gloria Estefan. The cast also stars Drama Desk Award winner Andréa Burns (In the Heights) as Gloria's mother, Gloria Fajardo and Alma Cuervo (Beauty and the Beast) as Gloria's grandmother, Consuelo. Directed by Jerry Mitchell. Choreography by Tony nominee Sergio Trujillo. Book by Golden Globe and Oscar winner Alexander Dinelaris (Birdman).
Ektor was also selected by the singer/actress Jennifer López to be one of the lead singers in the USA TV & Live Show Q'Viva! The Chosen, which was seen by over 30 million television viewers, produced by her, in addition to the Puerto Rican singer Marc Anthony and the choreographer Jamie King. The show, created by Simon Fuller, was the first of its kind to be broadcasted in the US on both Univision and FOX simultaneously, and was presented LIVE at the Mandalay Bay Resort in Las Vegas before a public of over 10,000 people.
Ektor was part of the Broadway and Beyond cast, responsible for the opening of the Walt Disney Theater in Dr. Phillips Center in Orlando, FL. The show was directed by Richard Jay Alexander and included the participation of Broadway stars as Sierra Boggess, Norm Lewis, Deborah Voigt, Michael Urie, Chris Mann, and Jane Monheit among others.
Since 2014 he is part of a various promotional sketches in the Jimmy Kimmel Live Show for ABC in Hollywood, CA.
Among his leading roles in plays and musicals are: Rent, Hairspray, Godspell, High School Musical, Piaf, Barrio Arriba Barrio Abajo, The Outsiders and The Mousetrap, among others. In TV and film: StartUp, Lucia, Ignacio y otras historias, Nene lindo, Incógnita, Pasión de mil amores, among others. His image has been used in local and international advertising campaigns for major brands.
Since 2009, Ektor Rivera has been the host of the Emmy Award Winner TV Show Aventura Cienifica, Environmental Category, from Sistema TV in Puerto Rico.
As a painter, Ektor holds a Bachelor Degree in Arts, with honors (Magna Cum Laude), on Imaging and Digital Design from the School of Plastic Arts of Puerto Rico. His first art exhibition was in 2005 and his paintings have traveled the world. One of his paintings ("Don Quijote") made history at the "Miss World International 2010" competition held in Shanghai, China. The same was auctioned during the Charity Gala and it was designated as the piece of art with the highest collections. Art Collectors, politicians and artists such as Alejandro Fernández (international Mexican singer), Oliver Stone (director) and Benicio del Toro (actor) have acquired his paintings. He also maintains virtual galleries in the United States, Colombia and Spain. To see more of Ektor Rivera's art, access: www.EktorRiveraArt.com
Bio in Spanish:
Cantante, actor y artista visual nacido el 11 de Febrero en Bayamón, Puerto Rico que actualmente protagoniza a Emilio Estefan en la obra On Your Feet de Broadway. Ektor también fue seleccionado por Jennifer López para ser uno de los cantantes principales en el programa en vivo de Estados Unidos Q'Viva! The Chosen – producido por ella y Marc Anthony y el coreógrafo Jamie King y alcanzando a más de 30 millones de televidentes.
Ektor fue parte del elenco de Broadway y Beyond acreditado por la apertura del Teatro Walt Disney en el Dr. Phillips Center en Orlando. Desde 2014 Ektor ha formado parte de varios sketchs promocionales en el Show de Jimmy Kimmel Live de ABC y ha sido el presentador de la serie de televisión ambiental ganadora del premio Emmy Aventura Científica de Sistema TV en Puerto Rico desde el 2009.
Entre las obras de teatro y musicales donde Ektor ha tenido un papel principal se encuentran: Rent, Hairspray, Godspell, High School Musical, Piaf, Barrio Arriba Barrio Abajo, The Outsiders y The Mousetrap, entre otros. En televisión y cine Ektor se ha destacado en StartUp, Lucía, Ignacio y Otras Historias, Nene Lindo, Incógnita, Pasión de Mil Amores y mas. Su imagen ha sido utilizada en campañas publicitarias locales e internacionales para grandes marcas.
Como pintor, Ektor posee una Licenciatura en Artes (Magna Cum Laude), en Diseño de Imágenes y Digital de la Escuela de Artes Plásticas de Puerto Rico. Su primera exposición de arte fue en 2005 y sus pinturas han viajado por el mundo. Uno de sus cuadros ("Don Quijote") hizo historia en el concurso Miss World International 2010 celebrado en Shanghai, China. El mismo fue subastado durante la Gala de la Caridad y fue designada como la obra de arte con las colecciones más altas. Coleccionistas de arte, políticos y artistas como Alejandro Fernández, Oliver Stone y Benicio del Toro han adquirido sus pinturas. Ektor mantiene galerías virtuales en los Estados Unidos, Colombia y España. Visite su pagina www.EktorRiveraArt.com para conocer mas acerca del arte de Ektor Rivera.
Gloria Trevi (Mexico)
Bio in English:
Singer/songwriter, and philanthropist, Trevi is one of the biggest names in Latin entertainment. With over 30 million albums sold, her career is the type of success story that films are made of. Distinguished by her rich, fiery vocals and emotionally resonant lyrics, Trevi has released 13 albums and penned over 400 songs, including many that have made her the voice of her generation. Among her biggest hits are "Dr. Psiquiatra," "Mañana," "Pelo Suelto," "Tu Angel de la Guarda," "Zapatos Viejos," "Con Los Ojos Cerrados," "Una Papa Sin Catsup," "El Recuento de los Daños," "Todos Me Miran," "Cinco Minutos," "Psicofonia," "Vestida De Azucar," "El Favor De La Soledad," "Habla Blah Blah", and "No Querias Lastimarme." Her most recent release, "El Amor" has already gone platinum, reached number one on the Billboard Latin charts, and boasts two number one singles, "Como Yo Te Amo" and "Las Pequeñas Cosas." Trevi has placed an incredible 10 albums on the Top 10 Pop Latin Albums chart. Numerous awards  are part of her career, including last year Female Artist of the Year by Latin Music Awards. For the past three consecutive years, reported by Pollstar and Billboard, Gloria has ranked #1 worldwide top box office Mexican Female Artist.
Gloria Trevi continues to revolutionize generations through her compositions, performances and stage power. She also endured the biggest scandal in the history of music in Spanish caused by feuds between TV networks and false accusations. Once she was exonerated, Gloria's innate talent led her to rise like a phoenix and achieve the biggest and most successful comeback that the industry has ever seen. There's only one GLORIA TREVI.
Bio in Spanish:
Cantante, compositora y filántropa, Trevi es uno de los nombres más importantes del entretenimiento Latino. Con más de 30 millones de álbumes vendidos, su carrera es como las historias de éxito de la que están hechas las películas. Distinguida por su intensa y ardiente voz y sus letras emocionalmente resonantes, Trevi ha lanzado 13 álbumes y ha escrito más de 400 canciones, incluyendo temas que la han convertido en la voz de su generación. Entre sus mayores éxitos están "Dr. Psiquiatra", "Mañana", "Pelo Suelto", "Tu Angel de la Guarda", "Zapatos Viejos", "Con los Ojos Cerrados", "Una Papa sin Catsup", "El Recuento de los Daños", "Todos Me Miran, "Cinco Minutos", "Psicofonia", "Vestida De Azúcar", "El Favor de la Soledad", "Habla Blah Blah", y "No Querías Lastimarme". Su lanzamiento más reciente, "El Amor" ya se ha convertido Platino, alcanzando el primer lugar en los charts de Latin Billboard, y los sencillos "Como Yo Te Amo" y "Las Pequeñas Cosas" también han alcanzado primer lugar. Increíblemente, Trevi ha colocado 10 álbumes en la lista de los 10 Mejores Latin Pop. Su carrera cuenta con numerosos premios, incluyendo Artista Femenina del Año por Latin Music Awards. Por tres años consecutivos Gloria se ha posicionado en el puesto número 1 en el ranking mundial de taquilleras mexicanas, reportado por Pollstar y Billboard.
Gloria Trevi continúa revolucionando generaciones a través de sus composiciones, actuaciones y poder escénico. Gloria superó uno de los mayores escándalos en la historia de la música Latina causado por conflictos entre las cadenas de televisión y acusaciones falsas. Una vez exonerada, el talento innato de Gloria la llevó a levantarse como un fénix y lograr el retorno más grande y exitoso que la industria haya visto jamás. Solo hay una GLORIA TREVI.
Chucho Valdes (Cuba)
Bio in English:
Winner of six GRAMMY® and three Latin GRAMMY® Awards, the Cuban pianist, composer and arranger Chucho Valdés is the most influential figure in modern Afro-Cuban jazz.
A protean performer, as comfortable in small groups as leading large ensembles, his most recent projects include Trance, a two-piano duo project with fellow Cuban virtuoso Gonzalo Rubalcaba and, before that, an extensive tour, celebrating 40 years of his founding of Irakere, a band that, with its bold fusion of Afro-Cuban ritual music, popular Afro- Cuban music styles, jazz and rock, marked a before and after in Latin jazz. Fittingly, the celebration culminated in a Grammy for the Best Latin Jazz Album of 2016 for Tribute to Irakere: Live at Marciac (Jazz Village /Comanche Music).
Born in a family of musicians in Quivicán, Havana province, Cuba, on October 9, 1941, Dionisio Jesús "Chucho" Valdés Rodríguez, has distilled elements of the Afro-Cuban music tradition, jazz, classical music, rock and more, into an organic, personal style that has both, a distinct style and substance.
His first teacher was his father, the great pianist, composer and bandleader Ramón "Bebo" Valdés. By the age of three, Chucho was already playing the melodies he heard on the radio at the piano, using both hands and in any key. He began taking lessons on piano, theory and solfege at the age of five and continued his formal musical education at the Conservatorio Municipal de Música de la Habana, from which he graduated at 14. A year later, he formed his first jazz trio and in 1959 he debuted with the orchestra Sabor de Cuba, directed by his father. Sabor de Cuba is considered one of the great orchestras in modern Cuban music history.
As it turns out, Chucho is perhaps best known as the founder, pianist and main composer and arranger of yet another landmark ensemble in Cuban music: Irakere (1973-2005).
Not well known outside Cuba, Irakere was discovered by Dizzy Gillespie, who was visiting Havana on a jazz cruise, in 1977. The following year, producer Bruce Lundvall, then president of CBS, went to Cuba on Dizzy´s advice, heard the band live and signed it on the spot.
The same year Irakere debuted, unannounced, as "surprise guests," at Carnegie Hall as part of the Newport Jazz Festival. Selections from that performance were later included in Irakere (CBS), the band's debut recording in the United States. The album won a Grammy as Best Latin Recording in 1979. That original band featured future global jazz stars such as Paquito D'Rivera and Arturo Sandoval, but over its rich, long life, Irakere became a rolling university of Afro-Cuban music while also featuring influential musicians such as the late Miguel "Angá" Díaz; Jose Luis Cortés (who would later found NG La Banda) and Germán Velazco. Chucho stayed with Irakere until 2005.
Through the many changes the band experienced over the years, he remained the one, essential constant. But Irakere's success had its personal costs, as Chucho's talent as a pianist was largely obscured by his responsibilities as a leader.
In 1998 — having won his second Grammy the previous year for Habana (Verve), this time as a member of trumpeter Roy Hargrove's group Crisol — Chucho launched a parallel career as a solo player and small-group leader.
An enormously fruitful period followed, highlighted by albums such as Solo Piano (Blue Note, 1991), Solo: Live in New York (Blue Note, 2001) and New Conceptions (Blue Note, 2003), as well as quartet recordings such as Bele Bele en La Habana (Blue Note, 1998), Briyumba Palo Congo (Blue Note, 1999) and Live at the Village Vanguard(Blue Note, 2000), which won a Grammy for Best Latin Jazz Album.
Since, Chucho also won Grammys for Juntos Para Siempre (Calle 54, 2007), the duet recording with his father, Bebo; and for Chucho's Steps (Comanche, 2010), which introduced his new group, the Afro-Cuban Messengers.
Bio in Spanish:
Ganador de seis GRAMMYs y tres Latin GRAMMY, el pianista, compositor y arreglista cubano Chucho Valdés es la figura más influyente en la historia moderna del jazz afro-cubano.
Un artista versátil, tan cómodo como solista o en pequeños grupos como liderando grandes ensambles, sus proyectos más reciente incluye Trance, un dúo de pianos con el virtuoso cubano Gonzalo Rubalcaba, y una extensa gira celebrando los 40 años de haber fundado Irakere, una banda que, en su audaz fusión de música ritual afro-cubana, estilos de música popular afro-cubana, el jazz y el rock, marcó un antes y después en el Latin jazz. Esta celebración de Irakere culminó con un GRAMMY como Mejor Álbum de Jazz Latino en 2016 por Live at Marciac (Jazz Village /Comanche Music).
Dionisio Jesús "Chucho" Valdés Rodríguez, nació en una familia de músicos en Quivicán, provincia Habana, Cuba, el 9 de Octubre de 1941. Su primer maestro, y su mayor influencia, fue su padre, el pianista, compositor y director de orquesta Ramón "Bebo" Valdés. A los tres años, Chucho ya tocaba en el piano, de oído, con las dos manos y en todas las tonalidades, las melodías que escuchaba en la radio. Hay una famosa anécdota que cuenta como Bebo le hizo una broma a su gran amigo, el gran bajista y compositor Israel López "Cachao," pidiéndole que escuchara, sin mirarlo, de espaldas, a "un joven pianista norteamericano". Chucho tenía entonces 4 años.
A los cinco años, Chucho comenzó a recibir clases particulares de piano, teoría y solfeo, estudios que culminaron en el Conservatorio Municipal de Música de la Habana, del que se graduó a la edad de catorce años.
Un año después, Chucho formó su primer trío de jazz, y en 1959 también hizo su debut con la extraordinaria orquesta Sabor de Cuba, dirigida por su padre, acompañando a grandes cantantes de esa época, tales como Rolando Laserie, Fernando Álvarez y Pío Leyva.
Es notable que Chucho es quizás mejor conocido como el fundador y principal compositor y arreglador de Irakere (1973-2005), otra orquesta, ésta en formato de pequeño big band, que es otro punto de referencia en la historia de la música cubana.
Aunque Irakere tuvo su primer gran impacto internacional en 1976 en Finlandia, la banda no era extensamente conocida. Pero al año siguiente, Irakere fue descubierta por el gran Dizzy Gillespie en una visita a La Habana en un crucero de jazz. Al año siguiente, el productor Bruce Lundvall, entonces presidente de CBS, fue a Cuba a escuchar a Irakere en persona y la firmó para su sello en el acto. Meses después, Irakere debutó en los Estados Unidos en Carnegie Hall como parte del Newport Jazz Festival como "invitados sorpresa", sin ser anunciados públicamente.
Una selección de temas del concierto en Carnegie Hall y de la actuación del grupo en el Festival de Jazz de Montreux, Suiza, conformó el programa del primer disco del grupo lanzado en los Estados Unidos. Titulado simplemente Irakere (CBS), la grabación ganó un GRAMMY® como Mejor Álbum de Música Latina en 1979.
La formación original de Irakere incluía músicos que pronto se transformarían en estrellas internacionales, tales como el saxofonista Paquito D'Rivera y el trompetista Arturo Sandoval. Pero sobre su larga vida, Irakere no sólo se transformó en una escuela rodante de música afrocubana sino que incluyó importantes figuras tales como el lamentado Miguel "Angá" Díaz; José Luis Cortés (quien luego fundaría NG La Banda) y Germán Velazco.
Por diferentes razones, Irakere fue cambiando sus integrantes a través de los años. Chucho permaneció como la gran constante, pero el éxito tuvo sus costos. Su talento como pianista fue por mucho tiempo oscurecido por sus otras obligaciones como líder en Irakere.
En 1997, Chucho ganó su segundo GRAMMY por su participación en Habana (Verve) como miembro de Crisol, el grupo liderado por el trompetista Roy Hargrove. Al año siguiente, sin abandonar completamente Irakere, Chucho inició una carrera paralela como solista y líder de pequeños grupos para así explorar más plenamente sus posibilidades como pianista.
Esta nueva etapa fue marcada por hitos como Solo Piano (Blue Note, 1991), Solo: Live in New York (Blue Note, 2001) y New Conceptions (Blue Note, 2003), así también como grabaciones con cuartetos tales como Bele Bele en La Habana (Blue Note, 1998), Briyumba Palo Congo (Blue Note, 1999) y Live at the Village Vanguard (Blue Note, 2000) el cual ganó el GRAMMY como Mejor Álbum de Latin Jazz.
Chucho permaneció con Irakere hasta el 2005, y desde entonces, ha ganado GRAMMYs por Juntos Para Siempre (Calle 54, 2007), su dueto con su padre Bebo; Chucho's Steps (Comanche, 2010), el cual sirvió de presentación a su nuevo grupo, los Afro-Cuban Messengers, y el ya mencionado Live at Marciac (Jazz Village /Comanche Music, 2016).
Carlos Rubira Infante (Ecuador)
Bio in English:
Carlos Aurelio Rubira Infante (16 September 1921 – 14 September 2018) was born in Guayaquil, Ecuador. He began singing at family gathering and the private parties at a very young age. Soon after Carlos wrote his first composition, "Perdoname Madrecita" – an apology song to his mother for the late nights out singing. At the age of 20 Carlos was involved in the public radio program "La Hora Agricola", and formed the duet Vera Santos-Rubira with Gonzalo Vera Santos, would become the music teacher he never had. One of Carlos Rubira's early highlight performance came as a trio alongside Gonzalo Vera and Julio Jaramillo. He also formed the group Los Porteños with Olimpo Cardenas. Carlos Rubira wrote over 600 songs in various genres such as tango, pasillo and pasacalle . Many of his songs are considered classics of today. The list includes Guayaquileño Madera de Guerrero, Guayaquil Portico de Oro, Esposa, Ambato Tierra de Flores, En Las Lejanías, Mi Primer Amor, Quiero Verte Madre, among others. His devotion to the national music of Ecuador led him to become a professor at the Julio Jaramillo Popular Music School. Carlos Rubira was also named vice-president of the Ecuadorian Society of Authors and Composers, and he also promoted the musical arts of the country during his tenancy as an alternate congressman. In 1978 Carlos Rubira was declared Folklorist of America in Bogota, Colombia. In 2000 the National Congress awarded him the Dr. Vicente Rocafuerte Musical Merit Award. In 2008 he received the Eugenio Espejo National Award from the Ecuadorian government. In 2009 the State University of Guayaquil awarded Carlos a Doctorate Honoris Causa. The Alma LLena Festival of Music of Guayaquil was created honoring Carlos Rubira Infante in 2014, with the first prize named after the him. The National Theater of the city of Santa Elena was also named after the distinguished composer.
Bio in Spanish:
Carlos Aurelio Rubira Infante (Septiembre 16, 1921 – Septiembre 14, 2018) nació en Guayaquil, Ecuador. Comenzó a cantar en reuniones familiares y fiestas privadas a temprana edad. Su primera composición, "Perdoname Madrecita", fue una súplica de disculpas a su madre por los trasnoches que le causaba cuando llegaba tarde de sus presentaciones nocturnas. A los 20 años Carlos se participó en el programa público de radio "La Hora Agricola", y formó el dúo Vera Santos-Rubira junto a Gonzalo Vera Santos, quien se convertiría en el maestro de música que nunca tuvo. Una de las presentaciones más impactantes de su joven carrera fue un trío informal junto a Gonzalo y Julio Jaramillo. También formó el grupo Los Porteños junto a Olimpo Cardenas. Carlos Rubira escribió más de 600 canciones de los géneros pasillo, pasacalle y tango entre muchos más. La lista de temas incluye "Guayaquileño Madera de Guerrero", "Guayaquil Portico de Oro", "Esposa", "Ambato Tierra de Flores", "En Las Lejanías", "Mi Primer Amor", "Quiero Verte Madre" y más. Su devoción a la música nacional de Ecuador lo llevó a convertirse en profesor del Museo Popular de Música Julio Jaramillo. Carlos Rubira fue nombrado presidente de la Asociación de Artistas de Guayas, vice-presidente de la Sociedad Ecuatoriana de Autores y Compositores. Durante su tenancia como congresista suplente Carlos promovio el arte musical del pais. En el 1978 Carlos Rubira fue declarado Folklorista de América en Bogotá, Colombia. En el 2000 el Congreso Nacional le presentó el Premio de Mérito Musical al Dr. Vicente Rocafuerte. En el 2008 recibió del gobierno Ecuatoriano el Premio Nacional Eugenio Espejo. En el 2009 la Universidad Estatal de Guayaquil reconoció a Carlos con un Doctorado Honoris Causa. El Festival Alma Llena de Música de Guayaquil fue creado en el 2014 en honor a Carlos Rubira, nombre actual del Primer Premio entregado anualmente. El Teatro Nacional de la ciudad de Santa Elena también fue nombrado Carlos Rubira en honor al ilustre compositor.
Fernando Osorio (Venezuela)
Bio in English:
FERNANDO OSORIO was born in Bogotá, Colombia, but his nationality is Venezuelan. He moved to Venezuela with his family and was raised there from a young age. As a boy he began to learn music, learning to play instruments such as the cuatro, the violin and the guitar.
In his early 20s, he was part of the duo "Fernando & Juan Carlos" with whom he recorded 2 albums and were both very loved and accepted by the Venezuelan public. He later began his solo career and to date he has recorded 4 albums. He has shared stages with artists such as Shakira, Juanes, Franco de Vita, Luis Enrique, Rosario, Soraya, Santiago Cruz, Antonio Carmona and many others. His best-known facet is perhaps as the composer of hits such as "La Negra Tiene Tumbao" and "Rie y Llora", which Celia Cruz immortalized; "Viviendo" and "De Qué Depende" in the voice of Marc Anthony, "Lloraré" and "Sé Mi Aire" performed by Cristian Castro, "Solo con un Beso" and "Vamos a Dejalo" recorded by Ricardo Montaner, "Moja Mi Corazón" in the voice of Marta Sánchez, as well as many more songs interpreted by artists such as Ricky Martin, Luis Fonsi, Alex Ubago, Alejandra Guzman, Sergio Dalma, Jerry Rivera, DLG, Huey Dunbar, Gloria Trevi, Menudo, Malú, Antonio Carmona, Rosario , Alejandro Fernández, to name a few.
He has received several awards including the ASCAP Award, BMI Award and the recognized Latin GRAMMY Award. There are two main facets that make up this extraordinary artist, Fernando Osorio. He is both a singer and a songwriter who will always stand out due to the passionate way he interprets what he writes. His voice, lyrics and melodies are all unique together, and on there own. It is a mixture of simplicity and depth at the same time, which become an indelible stamp that remains in the heart of the listener.
Bio in Spanish:
FERNANDO OSORIO nació en Bogotá, Colombia, pero su nacionalidad es Venezolana, pues fué allí en Venezuela donde vivió y creció junto a su familia. Desde muy pequeño se formó musicalmente, aprendiendo a tocar instrumentos como el cuatro, el violin y la guitarra.
Formó parte del dúo Fernando & Juan Carlos con quien grabó 2 álbumes, siendo muy queridos y aceptados por el público venezolano. Luego inició su carrera de solista y hasta la fecha ha grabado 4 álbumes. Ha compartido escenarios con artistas como Shakira, Juanes, Franco de Vita, Luis Enrique, Rosario, Soraya, Santiago Cruz, Antonio Carmona entre muchos otros. Su faceta más conocida, es quizás la de autor y compositor de éxitos como "La Negra Tiene Tumbao" y "Ríe y Llora", que inmortalizó Celia Cruz; "Viviendo" y "De Qué Depende" en la voz de Marc Anthony, "Lloraré" y "Sé Mi Aire" interpretadas por Cristian Castro, "Solo con un Beso" y "Vamos a Dejarlo" grabadas por Ricardo Montaner, "Moja Mi Corazón" en voz de Marta Sánchez, asi como muchas canciones más en artistas como Ricky Martin, Luis Fonsi, Alex Ubago, Alejandra Guzmán, Sergio Dalma, Jerry Rivera, DLG, Huey Dunbar, Gloria Trevi, Menudo, Malú, Ana Torroja, Antonio Carmona, Rosario, Alejandro Fernández, solo para nombrar algunos.
Ha recibido diversos premios entre los que destacan ASCAP Award, BMI Award y el reconocido Latin GRAMMY Award. Son definitivamente dos facetas en una, las que conforman a éste extraordinario artista, Fernando Osorio. Es un cantautor que destacará siempre, por esa manera tan apasionada de cantar e interpretar lo que escribe. Su voz es única, pero sus letras y melodías tambien lo son; una mezcla de sencillez y profundidad al mismo tiempo que se convierten en un sello indeleble, que queda en el corazón de quien lo escucha.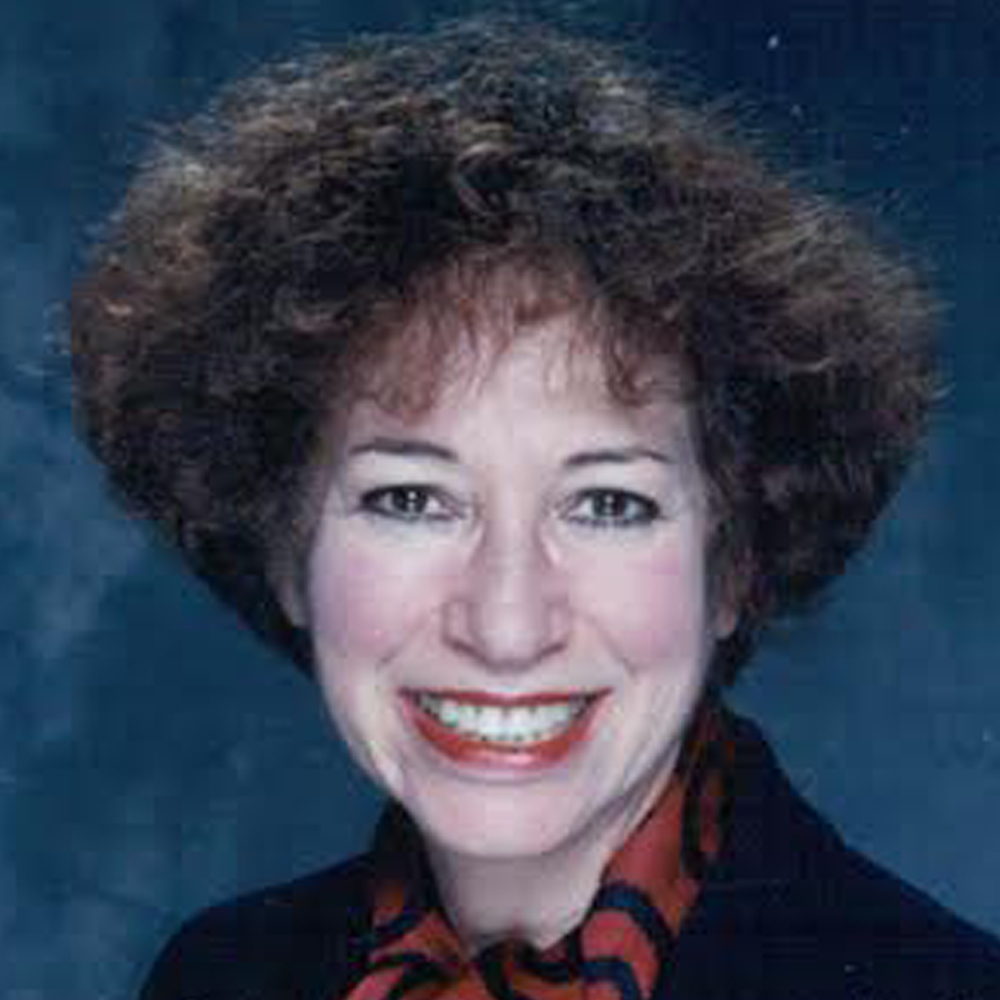 Karen Sherry, Founders Award / Premio Fundadores
Tribute By: Valerie Simpson, Featuring Erika Ender
Bio in English:
After a career as one half of the Sherry Sisters, a singing, songwriting and recording duo who achieved international success with their recording of "Sailor Boy" on Columbia Records, Karen Sherry joined the American Society of Composers,  Authors and Publishers (ASCAP) in 1979, achieving the positions of Sr. Vice President, Industry Affairs and Executive Director of the ASCAP Foundation. Her responsibilities over the years included Public Affairs; Public Relations; and growing the ASCAP Foundation from a local entity to a national organization with a $10,000,000 fund balance, distributing over one million dollars annually to new talent and music education programs. At her retirement from ASCAP in 2015, she was praised as a visionary, creative leader, trusted adviser to the ASCAP Board as well as mentor to countless colleagues at ASCAP and beyond. 
While at ASCAP, Sherry was also responsible for producing many of its signature events. They include the TV shows:  "An ASCAP Celebration of American Music at Wolf Trap,"  on the occasion of ASCAP's 70th anniversary, which served as the kick-off of PBS' "Great Performances" that year;  CBS-TV's "Irving Berlin's 100th Birthday Celebration," in 1988, which garnered an Emmy Award;  the songwriter segment for NBC'TV"s "Night of 100 Stars" telecast in May of 1990;  and she served as consulting producer for the Gershwin Prize presentation to Hal David and Burt Bacharach by President Obama at the White House,  in 2012, telecast on PBS. 
She produced ASCAP's 75th Anniversary events as well as ASCAP's mega-celebration commemorating its 100th birthday in 2014 at New York's Waldorf Astoria Hotel which featured the presentation of 5 ASCAP Centennial Awards to Billy Joel (Pop); Garth Brooks (Country); Stephen Sondheim (Musical Theater), Joan Baez (folk) and Stevie Wonder (R&B).   On Broadway,  her credits include memorial tributes to Ira Gershwin, Frederick Loewe, Harold Arlen, Burton Lane, Cy Coleman, Irving Berlin, among others,  featuring the greatest stars in the entertainment business.    Sherry was also the producer of Quincy Jones' 70th birthday gala at the Nokia Theater in New York,  and the tribute to Jimmy Van Heusen at the Samuel Goldwyn theater in LA,  featuring Frank Sinatra, in one of his last appearances.  Sherry also conceived and produced the annual  "We Write the Songs",  a highly successful ASCAP event at the Library of Congress in Washington, D.C. showcasing America's great songwriters performing their hits before Members of Congress.  She also produced tributes to music legends on Capitol Hill:  Stevie Wonder, Billy Joel, Garth Brooks, Tony Bennett, Henry Mancini, Rosemary Clooney, Lena Horne, and more. 
Sherry continues to produce shows which include a tribute to Jimmy Webb at Carnegie Hall last Spring,  and she is currently working on a PBS TV Special celebrating the lyrics of Hal David,  set to air in March of 2019. She is involved with several recording projects, and serves as a consultant  to music publisher Shapiro-Bernstein.  She is on the Boards of the Recording Academy, the Songwriters Hall of Fame, the Latin Songwriters Hall of Fame, and the Kaufman Cultural Center. 
Sherry has always had a passion for all things Latin—especially the music—- which led her to become an avid student, then teacher of the Spanish language and literature, obtaining an M.A. and Ph.D. from Columbia University in that field.
Bio in Spanish:
Después de una carrera como parte de las Sherry Sisters, un dúo que cantaba, grababa y compuso canciones, el cual alcanzó el éxito internacional con su grabación de "Sailor Boy," (en Columbia Records) Karen Sherry se unó a la Sociedad Americana de Compositores, Autores y Casas Editoras (ASCAP) en 1979  logrando los puestos de VIcepresidente Sénior y Directora Ejecutiva de La Fundación ASCAP.   Sus responsabilidades a lo largo de 37 años, incluyeron Asuntos Públicos, Relaciones Públicas; y hacer crecer la Fundación de una entidad local a una organización nacional con un saldo de fondos de $10,000,000 distribuyendo más de un millón de dólares anualmente a nuevos talentos y programas de educación musical.   Al retirarse de ASCAP en 2015, Sherry fue alabada como una líder visionaria y creativa, asesora confiable de la Junta de ASCAP y mentora de innumerables colegas en ASCAP y más allá.
Mientras estuvo en ASCAP,  Sherry también fue responsable de concebir y realizar muchos de sus eventos sobresalientes.  Incluyen los programas de televisión:  "An ASCAP Celebration of American Music at Wolf Trap" en la ocasión del 70 aniversario de ASCAP que sirvió como el inicio de "Great Performances" de PBS ese año;  "Irving Berlin's 100th Birthday Celebration" en 1988, que obtuvo el premio Emmy;  el segmento dedicado a los compositores para la transmisión de NBC-TV  "Night of 100 Stars" en mayo de 1990;  y se desempeñó como productora de consultoría para la presentación del Premio Gershwin a Hal David y Burt Bacharach por el Presidente Obama en la Casa Blanca en 2012, transmitida por televisión en PBS.
Sherry produjo los eventos del 75 aniversario de ASCAP así como la mega celebración de ASCAP en conmemoración de su centenario en 2014 en el Waldorf Astoria Hotel en New York que contó con la presentación del prestigioso Premio Centenario a 5 de las figuras más reconocidas del siglo:  Billy Joel (Pop); Garth Brooks (Country); Stephen Sondheim (Musical Theater); Joan Baez (Folk); y Stevie Wonder ( R&B).  En Broadway,  sus créditos incluyen homenajes conmemorativos a Ira Gershwin, Frederick Loewe, Harold Arlen, Burton Lane, Cy Coleman, Irving Berlin, entre otros, presentando las estrellas más distinguidas de la industria musical.  Sherry también fue la productora de la gala del 70 cumpleaños de Quincy Jones en el Nokia Theater en NY, y el tributo honrando a Jimmy van Heusen en el Samuel Goldwyn Theater en LA, el cual mostró a Frank Sinatra en uno de sus últimas apariciones.  Sherry también concibió y produjo el evento "We Write the Songs." un anual exitoso evento de ASCAP en el Library of Congress en Washington, D.C. con el fin de iluminar a los creadores de música más respetados en América interpretando sus éxitos ante los miembros del Congreso.  Además produjo tributos a leyendas de la música en el Capitolio:  Stevie Wonder, Billy Joel, Garth Brooks, Tony Bennett, Henry Mancini, Rosemary Clooney, Lena Horne y más.
Sherry sigue presentando espectáculos que incluyen un tributo a Jimmy Webb la primavera pasada en el Carnegie Hall, y actualmente está trabajando en un especial para PBS TV celebrando la letra de Hal David, que se emitirá en marzo de 2019.  Ella está involucrada en varios proyectos de grabación y sirve como asesor de la casa editora musical, Shapiro Bernstein.  Está en las Juntas de:  the Recording Academy, Songwriters Hall of Fame, Latin Songwriters Hall of Fame y the Kaufman Cultural Center.
Sherry siempre ha demostrado una pasión fuerte por todo lo latino—especialmente la música,  lo cual la llevó a estudiar y enseñar el idioma y la literatura hispánicos, sacando una maestría y un doctorado de Columbia University en N.Y. en este campo.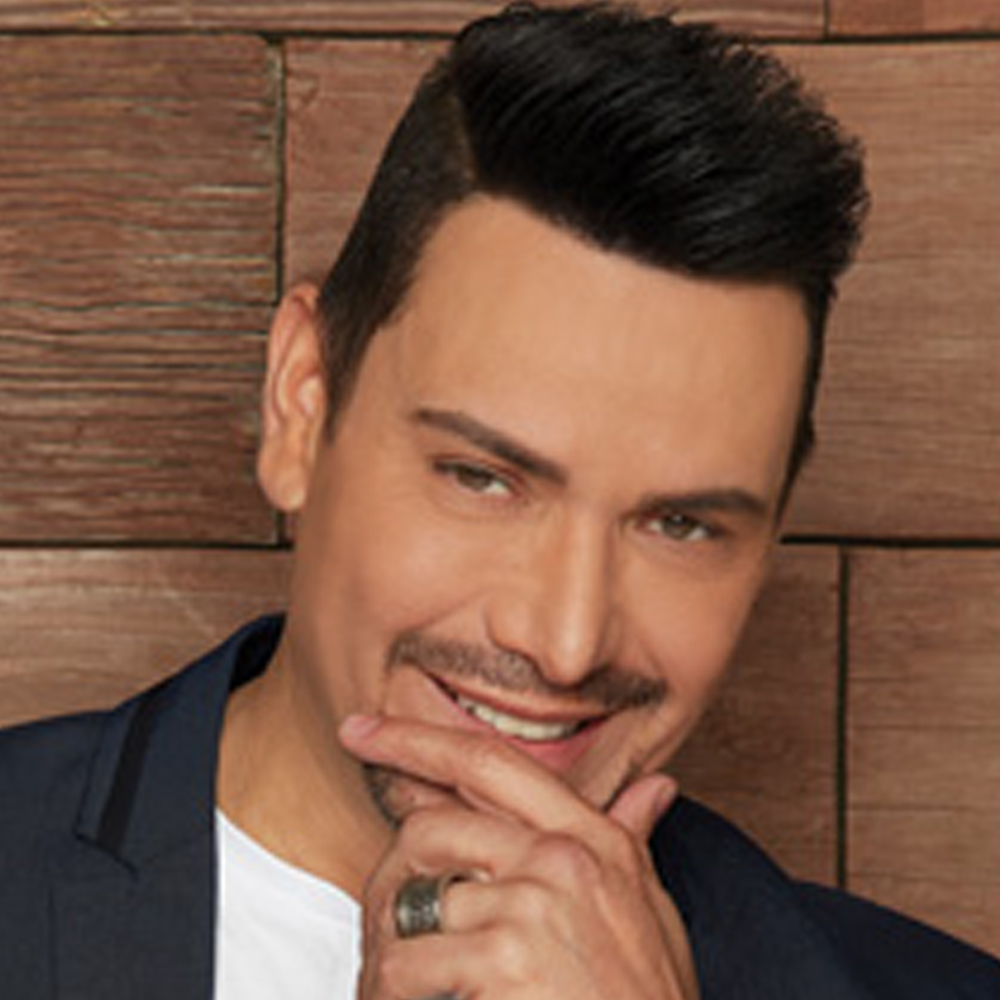 Victor Manuelle, Premio Icono
Bio in English:
VÍCTOR MANUELLE is a Puerto Rican superstar singer-songwriter who has sold millions of albums worldwide since his debut in 1993. He's had four RIAAcertified multi-platinum albums, six platinum, eight gold and three Platinum Digital singles. He has received a combined 16 Latin GRAMMY® & GRAMMY® Award nominations throughout his career.
He's charted an incredible forty-seven singles on Billboard Hot Latin Songs, and holds the record of most #1's (28) on the Billboard Tropical Airplay chart. He also holds the record most charting hits (70) and Top 10 hits (56) including his most recent, "Amarte Duro". He's notched twelve #1 Tropical albums and one #1 Latin Pop album (2009's Muy Personal). Awards include five Billboard Latin Music Awards, including the 2016 Tropical Album of the Year for Que Suenen Los Tambores, four Premio Lo Nuestro, 14 Premios ASCAP including the Golden Note Award, two HTV Premios Heat, among many others. His 2016 single, "Imaginar" a duet with urban star Yandel was named the #1 Billboard Tropical Airplay song of 2016.
2018 is a milestone year for Victor as he celebrates his 25th anniversary in music and releases his new studio album 25/7 through Sony Music Latin. The album features duets with Bad Bunny, Farruko, Juan Luis Guerra, Gilberto Santa Rosa, Yandel & Glenn Monroig. The new album debuted at #1 on Billboard Latin Album Sales Chart, #1 on iTunes and became his record twelfth #1 on Tropical albums. His 2015 song, "Que Suenen Los Tambores" became a huge hit topping the Billboard Tropical Airplay chart for 8 weeks and the national Latin Airplay chart for 2 weeks. Follow up singles, "Agua Bendita" and "No Quería Engañarte" also topped the Tropical charts for three weeks each and Victor finished 2015 as the #1 Tropical Airplay Artist of the Year. The album received a GRAMMY® Award nomination, 2 Latin GRAMMY® Award nominations, won Tropical Album of the Year at the 2016 Billboard Latin Music Awards, including 4 additional nominations, 4 Premio Lo Nuestro nominations, 2 Premios Tu Mundo nominations, a Heat Award (HTV) for Favorite Tropical Artist, a Premio ASCAP for "Agua Bendita".
Bio in Spanish:
VÍCTOR MANUELLE es un cantante y compositor puertorriqueño que ha vendido millones de álbumes en todo el mundo desde su debut en 1993. Ha tenido cuatro álbumes multi-platino certificados por la RIAA, seis discos de platino, ocho de oro y tres sencillos de Platino Digital.
La discografía de Víctor Manuelle incluye cuarenta y siete sencillos en Billboard Hot Latin Songs, y tiene el récord de hits número uno (28) en la lista Billboard Tropical Airplay. También posee el récord de éxitos de los charts (70) y Top 10 (56), incluido su más reciente "Amarte Duro". Ha grabado doce álbumes # 1 Tropical y un álbum # 1 Latin Pop (Muy Personal 2009). Reconocimientos incluyen cinco Billboard Latin Music Awards, cuatro Premios Lo Nuestro, 14 Premios ASCAP (Golden Note Award) y dos HTV Premios Heat. Su sencillo "Imaginar" (2016) en dúo con Yandel, fue nombrada la canción número 1 Billboard Tropical Airplay de 2016.
Su canción de 2015, "Que Suenen Los Tambores" se convirtió en un gran éxito encabezando la lista Billboard Tropical Airplay durante 8 semanas y la lista nacional de Latin Airplay durante 2 semanas. Los temas que le siguieron, "Agua Bendita" y "No Quería Engañarte" también encabezaron las listas de éxitos Tropicales durante tres semanas cada uno y Victor terminó el 2015 como el Artista # 1 Tropical Airplay del Año. El álbum recibió una nominación al GRAMMY® Award, 2 nominaciones al Latin GRAMMY® Award, al Álbum Tropical del Año en los Billboard Latin Music Awards 2016, incluyendo 4 nominaciones adicionales, 4 nominaciones al Premio Lo Nuestro, 2 nominaciones a Premios Tu Mundo, un Heat Award (HTV) para Favorite Tropical Artist, un Premio ASCAP para "Agua Bendita".
2018 ha sido un año clave para Víctor Manuelle, que celebra su 25vo aniversario en la música y lanzó su nuevo álbum de estudio "25/7" (Sony Music Latin). El álbum presenta dúos con Bad Bunny, Farruko, Juan Luis Guerra, Gilberto Santa Rosa, Yandel y Glenn Monroig – y debutó en el # 1 en el Billboard Latin Album Sales Chart, # 1 en iTunes y se convirtió en su disco número 12 en álbumes Tropical.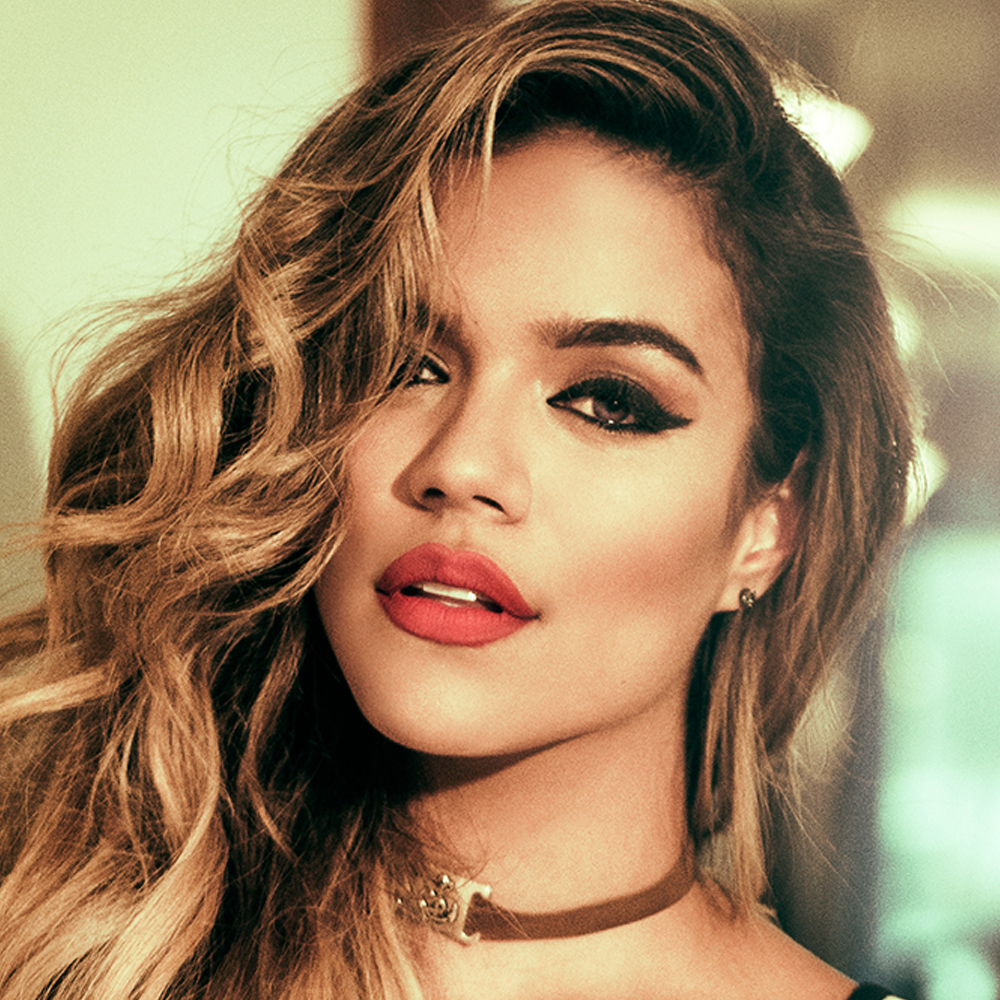 Karol G, Premio La Musa Elena Casals
Bio in English:
Karol G was born in Medellin, Colombia on February 14 th . Her musical career began at an early age when she participated in school competitions and music festivals. Her first music industry appearance was on X Factor at 14 years of age. She studied music at Universidad de Antioquia in Medellin and later moved to the US to learn english and pursue music entrepreneurship.
Returning to Colombia in 2010 to establish her independent artist career, Karol G joined Reykon "El Lider" on a world tour. Two years later her song "301" achieved #1 worldwide and sparked her own tour through the US, the Caribbean and Latin America. Her next #1 single was "Amor de Dos" with Nicky Jam.
Karol G won "Best Female Artist" at HTV's 2016 Heat Latin Music Awards and was nominated at Univision's Premios Juventud 2016, where she performed her hit single "Casi Nada". Karol G was also nominated for a Latin AMA 2016 for "Best New Urban Artist".
In 2017, her collaborative single with Bad Bunny titled "Ahora Me Llama" reached the top charts in all of Latin America and USA. Recently, Karol G released her first debut Album Unstoppable – which reached #1 on Billboards sales chart This marked the biggest debut for a Latin Female Urban Artist in the USA in the last 2 years. Other highlights of Karol G's career include nominations to Latin Grammys 2018 and LAMA's, sold out concerts around the world, and being honored by the Hispanic Heritage Foundation during their 31st Award event. Here she delivered a rendition of "Lo Sabe Dios" accompanied by a 35-piece orchestra.
During her young career, Karol G singles have reached Gold, Platinum and Diamond (RIAA). Considered Latin urban music's leading female artist worldwide, Karol G has dominated the charts for most popular digital platforms today, achieving monumental numbers in streams, downloads, followers and views.
Bio in Spanish:
Karol G nacio en Medellin, Colombia en Febrero 14. Su carrera musical tuvo inicio cuando participó a los 14 años en X Factor. Estudió música en la Universidad de Antioquia de Medellín y luego se mudó a los Estados Unidos a aprender inglés y desarrollar su espíritu empresarial en el área de la música.
En el 2010 Karol G regreso a Colombia a establecerse como artista independiente, y se unió a Reykon "El Lider" en su tour mundial. Dos años más tarde el tema "301" alcanza #1 a nivel mundial y da paso a su propio tour por los Estados Unidos, el Caribe y Latinoamérica. Su proximo #1 sería "Amor de Dos" con Nicky Jam.
Karol G ganó "Mejor Artista Femenina" en los Heat Latin Music Awards 2016 de HTV, y fue nominada para los Premios Juventud 2016 de Univision, donde presentó su hit sencillo "Casi Nada". También fue nominada durante los Latin AMA como "Mejor Artista Urbano Nuev@".
En el 2017 lanza el sencillo "Ahora Me Llama" junto a Bad Bunny, el cual alcanzó los top charts de Latinoamérica y los Estados Unidos. Recientemente, Karol G lanza su primer album Unstoppable . El album llego a #1 en los charts de ventas de Billboard, marcando el debut más grande para una artista femenina urbana Latina en los Estados Unidos por más de 2 años.
Otros logro de la joven artista Karol G incluyen nominaciones para los Latin Grammys 2018 y los LAMA's, conciertos a capacidad por todo el mundo, y honrada durante los 31avo Premios de Hispanic Heritage Foundation. Allí presentó una rendición de "Lo Sabe Dios" acompañada por una orquesta de 35 piezas.
Durante su carrera, sencillos de Karol G han alcanzado Oro, Platino y Diamante (RIAA). Considerada líder femenina en la música urbana Latina, Karol G ha dominado los charts in las plataformas digitales más populares hoy, alcanzando números monumentales en transmisiones, descargas, seguidores y reproducciones.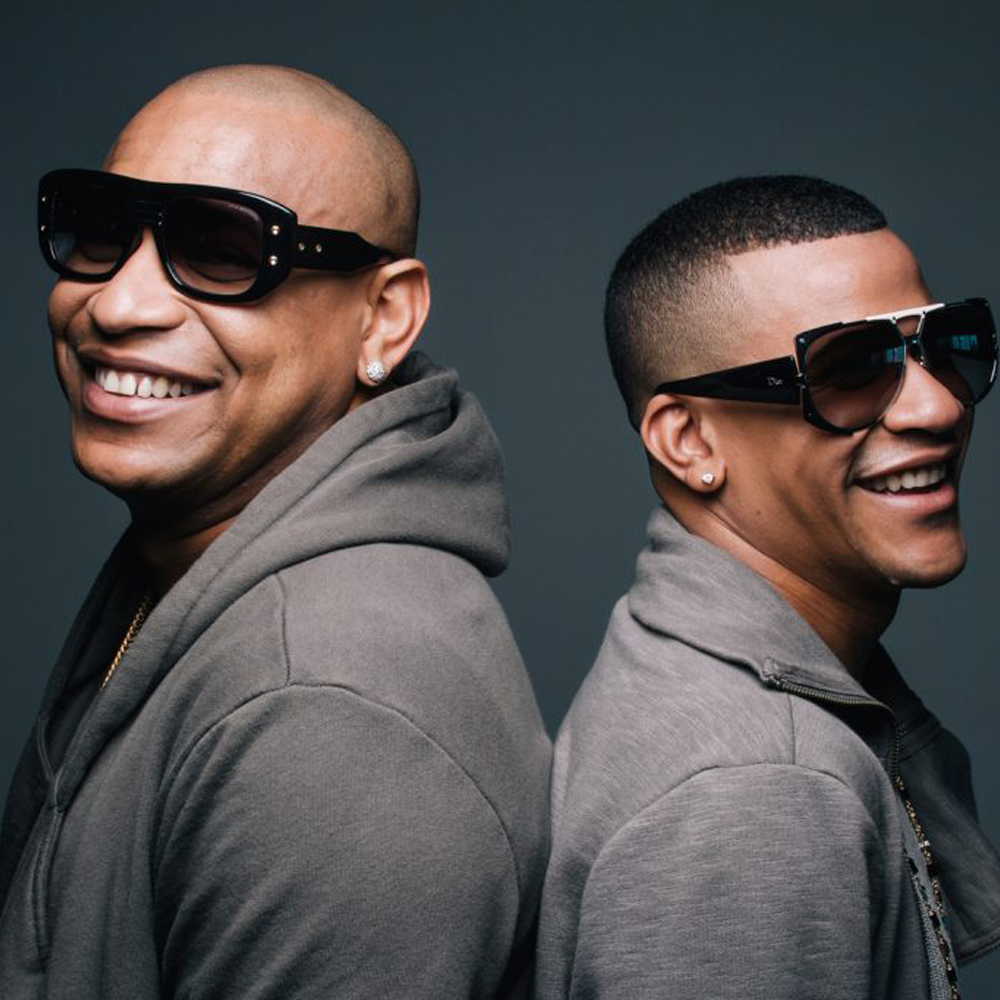 Gente de Zona, Premio Triunfador
Bio in English:
As the first Cuban-based musical act to ever top Billboard's Hot Latin Songs chart, Gente De Zona have been at the forefront of a musical revolution.
The dynamic duo made up of talented musicians Randy Malcom and Alexander Delgado pioneered the "Cubaton" movement that is now one of the dominating forces in the global musical landscape, fusing traditional Cuban sounds with reggaetón and Caribbean beats.
Malcom and Delgado first came to international attention with their 2014 hit "Bailando" alongside Enrique Iglesias and Descemer Bueno. The track not only topped Billboard's Hot Latin Songs Chart but served as the longest-running No. 1 in the history of the chart at that time.
It was no fluke. After "Bailando" came "La Gozadera," featuring longtime friend and mentor Marc Anthony. It also topped Billboard's Latin Airplay, Latin Tropical and Latin Rhythm charts. Since then, Gente de Zona is now signed to Sony Music Latin and have been on a rampage.
All told, three Gente de Zona singles reached the top 10 of Billboard's Hot Latin Songs Chart. Their first U.S. release album, "Visualízate", also debuted at No. 1 on the Top Latin Albums chart in 2016.
The duo has won numerous Premios Juventud and Premios Tu Mundo Awards for their musical achievements throughout the years. Their album "Visualizate", also won one Latin AMA for Best Tropical Album and one Latin Grammy for Best Tropical Fusion Album.
At the crux of their success is the mix of musicianship and hit-making savvy that defines Gente de Zona. Delgado, who founded the group, readily admits he's not a conservatory musician. However, he's always had his finger on the pulse of pop music, and gives the audience what they want to hear supplied with his deep voice that is a signature of Gente de Zona. Malcom brings the musical pedigree; he followed his father's footsteps, serving as a member of Cuba's esteemed timba ensemble "Charanga Habanera."
Gente de Zona continues writing their history in music under the guidance and representation of Marc Anthony and Guillermo Morejón's Magnus Media Company.
Prior to the duo's first ever U.S. tour, Gente De Zona released "Si No Vuelves" in April 2017 which surpassed more than 120 million views on YouTube. In July of 2017, with Jennifer Lopez, they surprised everyone with "Ni Tu Ni Yo," an electrifying song whose video has surpassed over 80 million views.
In February 2018, Gente de Zona performed in the Viña del Mar International Song Festival in Chile, where they were selected as favorites for their performance and energy. Continuing with their global collaborations, Gente de Zona fulfilled another dream by recording with highly acclaimed Italian singer Laura Pausini, for their single "Nadie Ha Dicho."
On June 6th, 2018, Gente De Zona shared with the world their newest single "Te Duele."
The song was composed of a powerhouse team consisting of Alexander Delgado, Randy Malcom, Angel "Pututi" Arce and Beatriz "Bea" César. The upbeat track was released with an accompanying music video that was filmed in Cuba. Gente De Zona will be touring the world with their new hit all summer long.
Bio in Spanish:
Siendo el primer conjunto musical Cubano en llegar a la lista Hot Latin Songs de Billboard, Gente De Zona ha estado a la vanguardia de una revolución musical.
El dúo dinámico, formado por los talentosos músicos Randy Malcolm y Alexander Delgado, fue pionero del movimiento "Cubatón", el cual ahora es una de las fuerzas dominantes en el panorama musical global, fusionando ritmos y géneros tradicionales cubanos con reggaetón y ritmos del Caribe.
Malcolm y Delgado se destacaron por primera vez a nivel internacional gracias a su éxito de 2014 "Bailando" junto a Enrique Iglesias y Descemer Bueno. La pista no solo encabezó la lista Hot Latin Songs de Billboard, sino que se convirtió en el número uno más largo de la historia.
Esto no fue suerte. Después de "Bailando", llegó "La Gozadera", junto a su amigo y mentor Marc Anthony. Esta canción también encabezó las listas Latin Airplay, Latin Tropical y Latin Rhythm de Billboard. Desde entonces Gente de Zona, ahora firmada con Sony Music, se ha convertido en todo un movimiento.
En total, tres sencillos de Gente de Zona alcanzaron el top 10 de la lista Hot Latin Songs de Billboard y su primer álbum en Estados Unidos, Visualízate, debutó en el puesto número uno de la lista Top Latin Albums en 2016.
El dúo ha ganado numerosos Premios Juventud y Premios Tu Mundo. Además, su álbum "Visualízate", ganó un Latin AMA's por "Mejor Álbum Tropical" y un Grammy Latino por "Mejor Álbum de Fusión Tropical".
En lo esencial de su éxito está la mezcla de musicalidad y habilidad de crear éxitos, lo cual define el sonido de Gente de Zona. Mientras que Delgado, fundador del grupo, admite que no es un músico de "Conservatorio", tiene el dedo en el pulso de la cultura pop y le ofrece al público lo que este quiere quiere oír, sin mencionar la marca y la voz profunda que inmediatamente identifica a Gente de Zona. Malcolm trae el pedigree musical ya que su padre era miembro del estimado conjunto timbano Charanga Habanera.
Gente de Zona continúa escribiendo su historia en la música bajo la dirección y representación de la compañía de Marc Anthony y Guillermo Morejón, Magnus Media.
Antes de la primera gira del dúo por Estados Unidos, Gente De Zona lanzó su sencillo "Si No Vuelves" en Abril de 2017 el cual sobrepasó las 120 millones de vistas en YouTube. En Julio de 2017, con Jennifer López, sorprendieron a todos con el tema "Ni Tu Ni Yo", una electrizante canción cuyo video ha sobrepasado las 80 millones de vistas.
En Febrero de 2018, Gente de Zona se presentó en el escenario del Festival Internacional de la Canción Viña del Mar en Chile, donde fueron seleccionados como favoritos por su actuación y energía. Continuando con sus colaboraciones globales, Gente de Zona cumplió otro sueño al grabar junto a la aclamada cantante italiana Laura Pausini, por su sencillo "Nadie Ha Dicho."
El 6 de junio de 2018, Gente de Zona compartió con el mundo su más reciente sencillo "Te Duele".
La canción fue compuesta por un equipo poderoso, incluido Alexander Delgado, Randy Malcom, Angel "Pututi" Arce y Beatriz "Bea" César. La animada canción fue lanzada junto a un video musical filmado en Cuba. Gente De Zona estará de gira por el mundo durante todo el verano con su nuevo hit.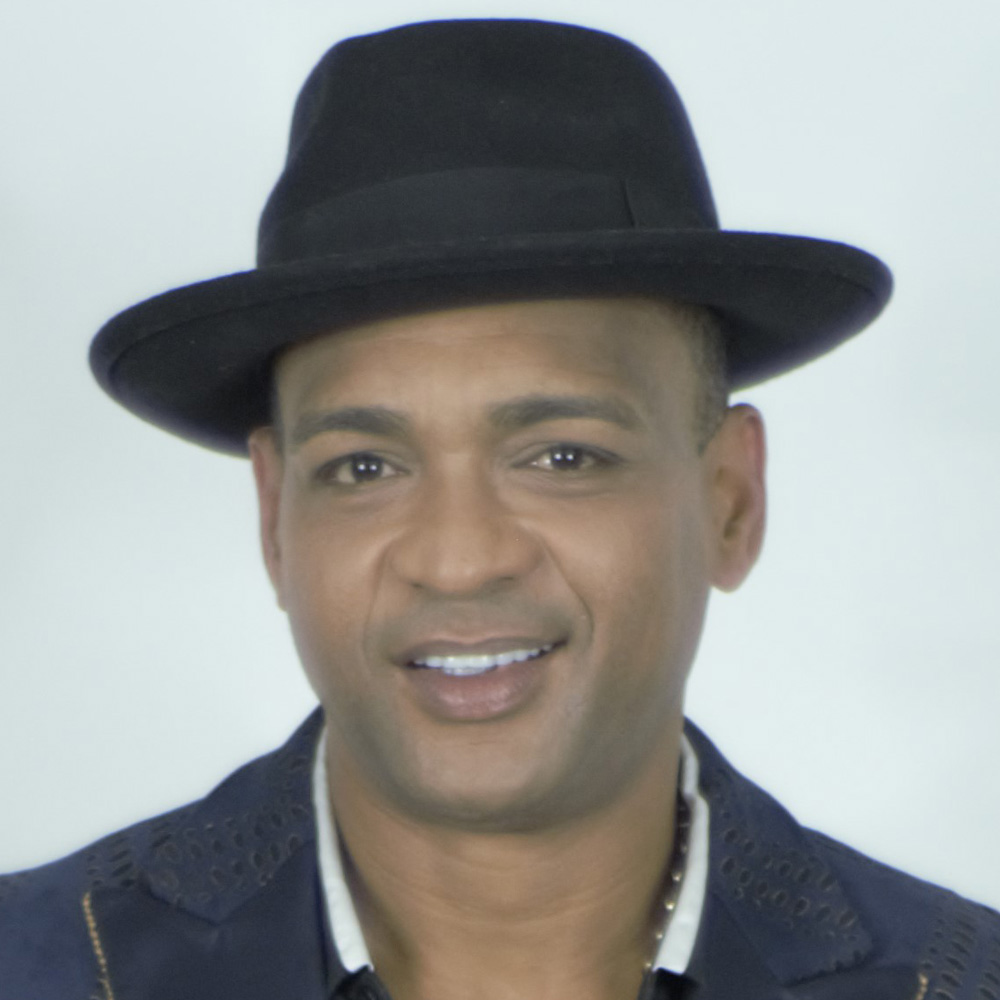 Descemer Bueno, Premio Conquistador
Bio in English:
Descemer Bueno: La Habana Cuba, July 5th, 1971. Singer-songwriter, musician and producer are words often used to describe this genius of contemporary music; considered, without a doubt, one of Cuba's best exports in music in the last two decades.
Descemer Bueno studied classical guitar in the Manuel Saumell and Amadeo Roldan music conservatories in Cuba, where he graduated as a concertmaster. His first performances as a professional were alongside singer-songwriter Santiago Feliu, and it was while being part of Feliu's band that Bueno composed his first songs. In the 90s he was part of the renowned jazz group "Estados de Ánimo." During this decade, he also lived in California, where he was a Music Professor at the University of Stanford, and later in South Africa, where he taught Music at the University of Cape Town.
At the end of the 90s, he took on a new project when he founded the hip-hop group "Yerba Buena". It was during this time that he obtained his first nomination to a Latin Grammy award in 2005 with the group's debut album, "President Alien." His songs were used in Pepsi ad campaigns and served as soundtracks for various US films.
Later on, that same year, Descemer released his first Solo álbum "Descemer Siete Rayo" — titled after his new band, "Siete Rayo"– was recorded under his label at the time, Universal Latino. The album combined Cuban rhythms; cha-cha-chá, timba and changüí mixed with Caribbean sounds like Reggae, Calipso and Reggaetón.
After many years living abroad, Descemer returned to Cuba eager to continue his musical career. Upon his return, he met with new young talent in the island, with whom he got together to write and produce. It was during this time that he wrote the soundtrack for the renowned Cuban movie "Havana Blues" which won him a Premio Goya in Spain in 2006, as Best Original Soundtrack.
He was responsible for the success of the soundtracks for movies such as "Dirty Dancing 2": HavanaNights" (1987), "Cheaper by the Dozen"(2003) "Chasing Papi" (2003), among others. In addition, he was the Music Director for various films such as "7 Days in Havana" (2011), etc. He also collaborated for the soundtracks of primetime TV hits such as E.R and The O.C. as well as top Televisa Mexican soap operas.
His work has been recognized in his homeland, Cuba, where he has collaborated with big names in the world music scene; among them: Omara Portuondo, Gente de Zona, Carlos Varela, Kelvis Ochoa, Buena Fe, Baby Lorens, El Micha, El Chacal, Jacob Forever etc.
His solo album "Bueno", released in 2013, earned him several awards and opened new doors for him, including record breaking shows in Cuba with audiences exceeding 150,000.
Descemer's songs have repeatedly made it to the top 10 in Billboard's Hot Latin Track. While most have been collaborations with Enrique Iglesias, also collaborations with Romeo Santos, Juan Luis Guerra, Rosario, Jorge Villamizar, Ricky Martin, Gilberto Santa Rosa, Estopa, Samo(Camila), Thalía, Melendi, Pitbull, Wisin & Yandel, to name a few, have also earned a top spot on the charts. Among his greatest hits are songs like "Loco", "Lloro Por Ti", "No Me Digas que No", "El Perdedor", "Súbeme la Radio" and megahit "Bailando" (over 2 billion views in YouTube.)
He has been recognized by top artists such as Steve Coleman, Winton Marsalis, David Sánchez, Gonzalo Rubalcaba, Billy Higgins, Tooty Heath, Rufus Reid, Anjelique Kidjo, and the Dave Matthews Band, who have reached out to him to collaborate in their productions.
His music has gone global, reaching all 5 continents. Despite this being an enormous accomplishment in the career of any artist, Descemer stays humble and feels he has just begun.
Bio in Spanish:
Descemer Bueno: La Habana Cuba, Julio 5, 1971. Compositor, músico y productor, son solo tres de las múltiples habilidades musicales de Descemer Bueno, uno de los artistas cubanos más populares y virtuosos, exponente de una sonoridad pop y urbana de fuerte vibración.
Estudio guitarra clásica en los conservatorios Manuel Saumell y Amadeo Roldan en Cuba, graduándose como maestro concertista. Sus primeras presentaciones como profesional fueron compartidas con el cantautor Santiago Feliu y siendo parte de su banda compuso sus primeras canciones. En los años 90 integro el grupo de Jazz "Estado de Ánimo" junto al guitarrista Elmer Ferrer, el trompetista Roberto Carcasés,
X Alfonso y Ruy Lopez Nussa con quienes realizo grabaciones de discos y múltiples presentaciones internacionales.
Durante estos años residió en California e impartió clases de música en la Universidad de Stanford, así como en la Universidad de Cape Town en Sudáfrica en años posteriores.
Finalizando la década del 90' aposto por un nuevo proyecto; la fundación del grupo de hip-hop Yerba Buena uniéndose a las voces de Xiomara Laugart y Cucu Diamante. Fue en esta época donde obtuvo su primera nominación a los premios Grammy en 2005 con el Cd "President Alien" álbum de debut y lanzamiento de la agrupación. Algunas de sus composiciones fueron utilizadas en numerosas película estadounidenses, y en publicidades para Pepsi.
Su primer disco en solitario "Descemer Siete Rayo" fue grabado con Universal Latin, luego de crear su propia banda de igual nombre "Siete Rayo" en 2004, y donde logro mezclar ritmos cubanos como el cha cha cha, la timba y el changüí con sonidos caribeños como el reggae, el Calipso o el reggaetón.
Luego de varios años residiendo en el exterior Descemer Bueno regreso a Cuba, para retomar su carrera musical, producir, arreglar y componer junto a jóvenes artistas de la isla como Haydee Milanes, William Vivanco y Yusa. Durante esta etapa compuso la banda sonora de la película Habana Blues que le valió el Premio Goya de España en 2006 a Mejor Banda Sonora Original.
Además participó en las bandas sonoras de películas americanas como "Dirty Dancing 2: HavanaNights (1987)", "Cheaper by the Dozen (2003)", "Honey (2003)" y "Chasing papi (2003)". Además fue el director musical de los filmes "Violeta" (1998), "Corazón del tiempo" (2007), "Habana Eva" (2009), "Siete días en La Habana" (2011). Descemer colaboró en la realización de la banda sonora de las series televisivas norteamericanas E.R (Emergency Room) y The O.C. y en las telenovelas Mexicanas "Cuando Me Enamoro" (2011) y "La que no podía amar" (2012), ambas de Televisa.
Su obra musical ha sido reconocida en Cuba donde ha colaborado con multipremiados artistas como Omara Portuondo, Kelvis Ochoa, Buena Fe, Baby Lorens, Leoni Torres, Gente de Zona, Waldo Mendoza, Carlos Varela, Omar Hernandez (Omi), Timbalive, Issac Delgado, Kola Loka, Diana Fuentes, El Micha, El Chacal, Jacob Forever, Nassiry Lugo (Moneda Dura), Luna Manzanares, Alain Daniel entre muchos otros.
Discos como "Bueno" (2013) le valieron el "Premio Cubadisco" de ese mismo año, en el festival más importante de la discografía cubana. Así mismo ha sido merecedor de varias nominaciones y premios "Lucas" durante los certámenes de competición de audiovisuales en la isla. Ha realizado varias giras nacionales en Cuba; la más reciente en 2016 reunió a más de 150 mil personas en cada concierto.
Sus composiciones han estado en el TOP 10 del Hot Latin Track de Billboard en colaboración con grandes artistas como, Marco Antonio Solis, Juan Luis Guerra, Ana Torroja, Thalia, Fonseca, Luciano Pereyra, Samo (Camila), Ana Bárbara, Luis Enrique, Rosario Flores, Jorge Villamizal, Ricky Martin, Gilberto Santa Rosa, Estopa, Melendi, Beatriz Luengo, Pitbull, Wisin, Yandel, Romeo Santos y Enrique Iglesias; este último uno de sus más fieles exponentes.
Entre los grandes éxitos de Bueno, figuran temas como "Loco", "Lloro por ti", "No me digas que no", "Ayer", "El perdedor", "Súbeme la radio" y "Bailando" este ultimo con más de 2 mil millones de vistas en You Tube.
A lo largo de su carrera ha obtenido 28 nominaciones y 51 premios internacionales entre los cuales destacan Latin Grammy, Latin Billboard, Latin American Music Award, Premios Lo Nuestro, Premio Goya, Premio Tu Mundo y Premios Juventud. Así también sus composiciones han sido reconocidas con 10 premios ASCAP.
El talento de Descemer Bueno está demostrado y por ende también ha sido reconocido por otros artistas como Steve Coleman, Winton Marsalis, David Sánchez, Gonzalo Rubalcaba, Billy Higgins, Tooty Heath, Rufus Reid, Anjelique Kidjo, Dave Matthews Band, entre otros, quienes han solicitado su colaboración musical. Su música ha recorrido los cinco continentes y ahora el propio artista apuesta por defender su arte.
En Noviembre del 2017 Descemer firma exclusividad con la multinacional Sony Music Latin con el lanzamiento mundial de su nuevo sencillo junto a Enrique Iglesias y El Micha titulado Nos Fuimos Lejos.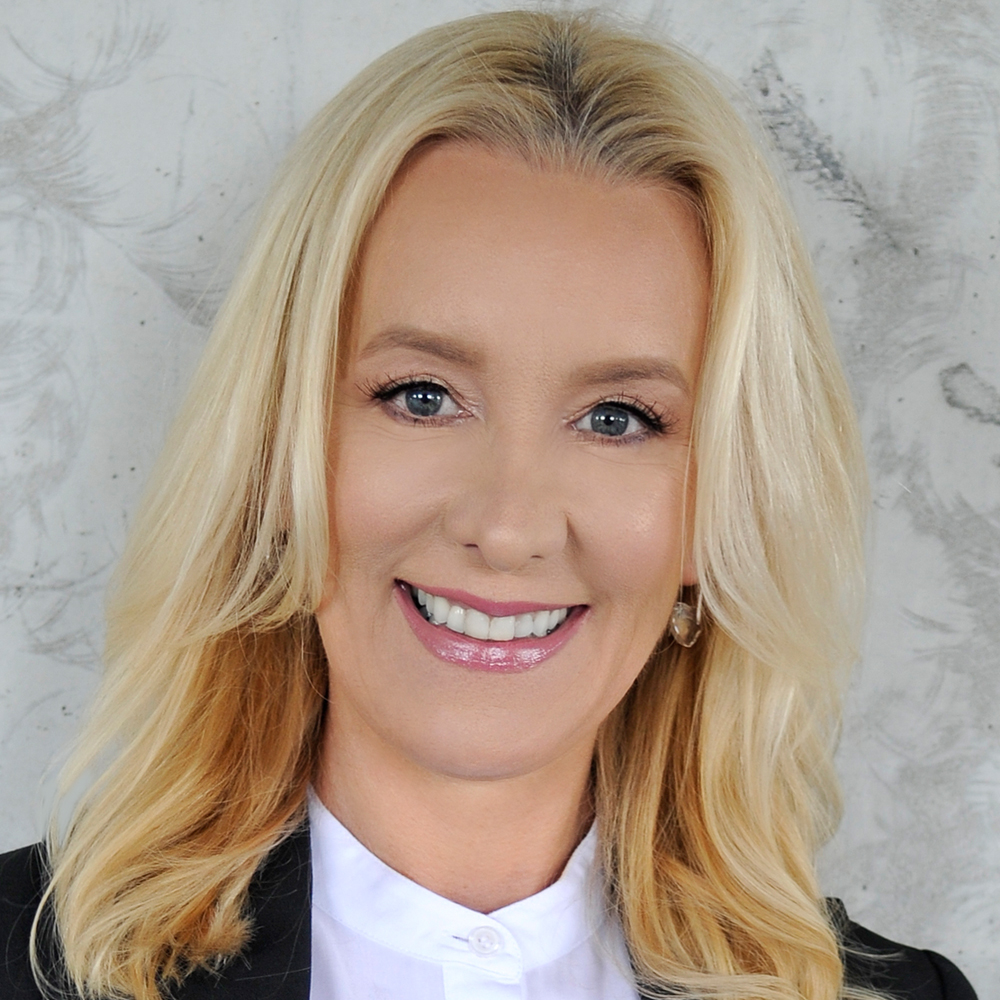 Alexandra Lioutikoff, Premio Editores Ralph S Peer
Bio in English:
Alexandra Lioutikoff is the executive vice president of Latin music for Universal Music Publishing Group.
A 20-year music industry veteran, she leads UMPG's US Latin market and the Latin American region, overseeing operations across 19 countries. Lioutikoff has been instrumental in growing the inclusion of Latin writers and songs into the global music market, including in the film and TV arenas.
Since Lioutikoff joined the company in 2016, UMPG Latin writers have earned 26 performing rights organization awards, doubling the amount from the previous year. Among the songwriters, artists, producers and publishers she has signed to UMPG are Romeo Santos, Espinoza Paz, Rvssian, Roc Nation Latin Publishing, Bruno Martini, Icon Music (Feid, Miky La Sensa, Mosty, Rolo and others), Rich Music and Justin Quiles, Young Martino, MadMusick, Raymix, Christian Nodal and Mon Laferte.
Previously, Lioutikoff served at ASCAP as head of the Latin membership department for 18 years. In this role, she expanded the scope of the operation to include urban and Latin rock; helped lead a major reorganization of the Puerto Rico office and developed five Latin offices; and increased the organization's market share to 60% of Billboard's Hot Latin Songs Chart. During her tenure at the company, Lioutikoff signed artists such as Lin Manuel Miranda, Luis Fonsi, Ricardo Arjona, Joan Sebastian, Daddy Yankee, Claudia Brant, Mario Domm, and Marco Antonio Solis, among many others. She also produced ASCAP's annual Latin Awards show for 17 years.
A native of Málaga, Spain, Lioutikoff is a longtime champion of the songwriting community. Billboard has named her to their annual Latin Power Players list numerous years running, as well as to the International Power Players List. She also serves as a trustee of the Latin Academy of Recording Arts and Sciences.
Bio in Spanish:
Alexandra Lioutikoff es la vicepresidenta ejecutiva de música latina de Universal Music Publishing Group.
Con más de 20 años de experiencia en la industria de la música, Lioutikoff tiene a cargo la región de América Latina incluyendo EE. UU. latino y supervisa operaciones en 19 países. Lioutikoff ha jugado un papel importante en el crecimiento de la inclusión de autores y canciones latinas en el mercado musical global, incluyendo el cine y la televisión.
Desde que Lioutikoff se unió a la compañía en 2016, los autores de UMPG Latin han ganado 26 premios de sociedades autorales, duplicando el número de premios del año anterior. Entre los compositores, artistas, productores y editores que ha firmado para UMPG se encuentran Romeo Santos, Espinoza Paz, Rvssian, Roc Nation Latin Publishing, Bruno Martini, Icon Music (Feid, Miky La Sensa, Mosty, Rolo y otros), Rich Music y Justin Quiles, Young Martino, MadMusick, Raymix, Christian Nodal y Mon Laferte.
Previamente, Lioutikoff se desempeñó en ASCAP como jefa del departamento de membresía para el mercado latino, cargo que ocupó durante 18 años. En este puesto, amplió el alcance de la operación para incluir el género urbano y el rock Latino urbano; ayudó a liderar la reorganización de la oficina de Puerto Rico y desarrolló cinco oficinas latinas; y aumentó la participación de mercado de la organización al 60% de la lista Hot Latin Songs de Billboard. Durante su permanencia en la compañía, Lioutikoff firmó a artistas como Lin Manuel Miranda, Luis Fonsi, Ricardo Arjona, Joan Sebastián, Daddy Yankee, Claudia Brant, Mario Domm y Marco Antonio Solís, entre muchos otros. También produjo la presentación anual del Premio ASCAP durante 17 años.
Oriunda de Málaga, España, Lioutikoff ha sido una gran fuente de apoyo a la comunidad autoral. Billboard la ha nombrado a su lista anual de Latin Power Players por muchos años consecutivos, así como también a la lista de International Power Players. También ha sido nombrada a la junta directiva de la Academia Latina de Artes y Ciencias de la Grabación.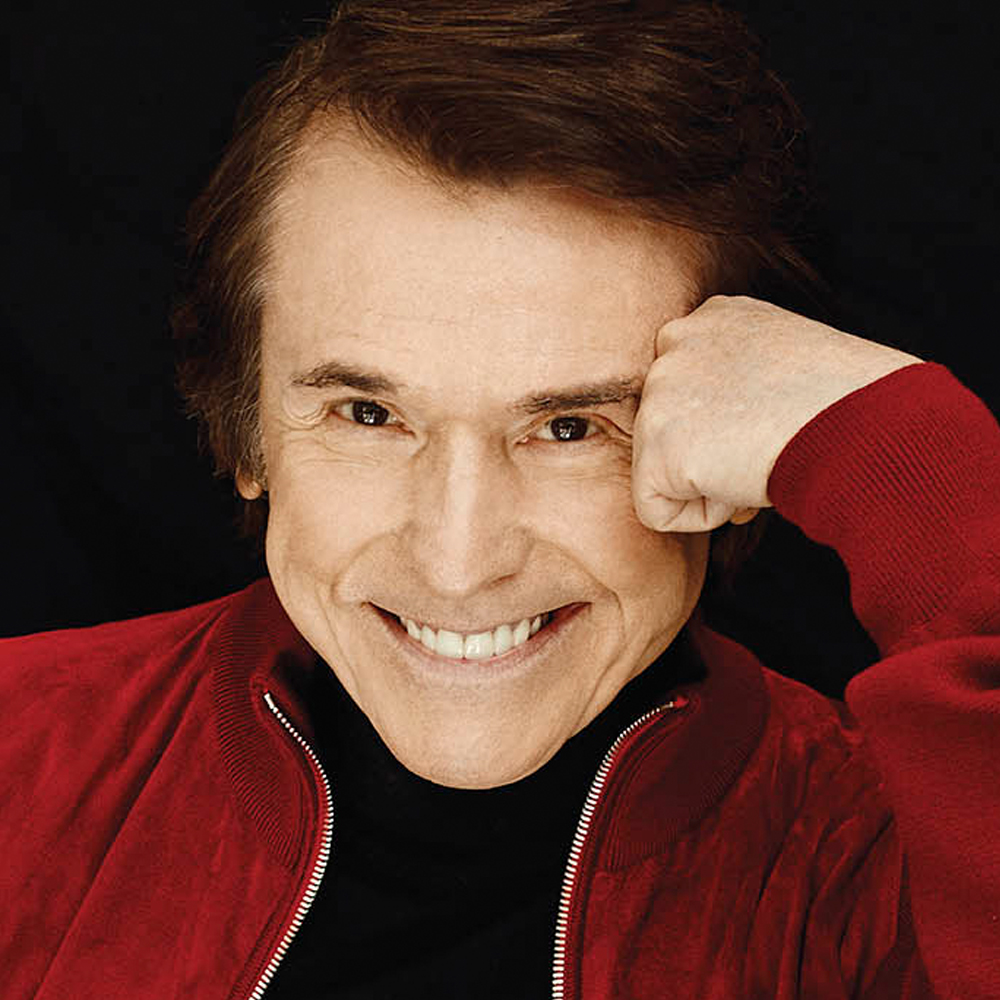 Raphael, Premio Leyenda En Vida
Bio in English:
RAPHAEL is a unique international superstar that has touched millions of people all around the globe with his wide-range voice and unique performance style. `The voice', 'The Greatest', 'The intergenerational cathedra' or 'The indie boss' are just some of the adjectives used by the media and critics when referring to him: the living legend of the melodic Latin pop.
His breakthrough happened in Spain at the Benidorm Festival in 1962, where he won. Since then, and after more than 60 albums and hundreds of songs recorded in Spanish and even in foreign languages such as English, German or Japanese, Raphael has toured the world and performed in stages as relevant as the New York's Carnegie Hall, Madrid's Santiago Bernabéu Stadium, México's National Auditorium, Paris' Olympia, Moscow's Bolshoi, and Sydney's Opera House. Always sold out.
His stellar career expands for more than 55 years and recognitions like the 335 Gold records obtained, 50 Platinum records and one of the very few Uranium records given in the world to certificate sales of over 50 million records. 'Yo soy aquél', 'En Carne Viva' or 'Mi Gran Noche' are some of his international smash hits, that accumulate millions of sales and streamings; because, if there is an artist that has renovated his audience, we are talking about Raphael. From grandparents to children, from classical to rock listeners, …everybody has been moved by the majestic voice of Raphael. His legacy is a national treasure and has played a major influence in opening the door to Spanish language singers that followed on the wake of his enormous success.
Bio in Spanish:
RAPHAEL es una superestrella internacional que ha emocionado a millones de personas en todo el mundo con su prodigiosa voz y autenticidad sobre el escenario. 'La voz', 'El más grande', 'La cátedra intergeneracional' o 'El jefe indie' son solo algunos de los apelativos usados por los medios y críticos para referirse a él: la leyenda viva de la canción pop melódica.
Su primera aparición sobre los escenarios sucedió en España, en el Festival de Benidorm de 1962, donde arrasó y ganó. Desde entonces, y después de más de 60 discos y centenares de canciones grabadas en español e incluso en idiomas como el inglés, alemán o japonés, Raphael ha girado por todo el mundo y actuado en escenarios tan relevantes como el Carnegie Hall de Nueva York, el Estadio Santiago Bernabéu de Madrid, el Auditorio Nacional de México, el Olympia de París, el Bolshoi de Mosú y la Opera House de Sydney. Siempre con 'entradas agotadas'.
Su estelar carrera de más de 55 años cuenta con reconocimientos como los 335 Discos de Oro y 50 Discos de Platino obtenidos; así como un Disco de Uranio por las ventas de más de 50 millones de discos en todo el mundo. 'Yo soy aquél', 'En Carne Viva' o 'Mi Gran Noche' son algunos de sus grandes éxitos y que acumulan ventas y streamings millonarios; porque, si ha habido un artista que ha renovado constantemente su audiencia, estamos entonces hablando de Raphael. De abuelos a nietos, de clásicos a rockeros, … todo el mundo nos hemos emocionado con la majestuosa voz de Raphael. Su legado es patrimonio nacional y ha sido fundamental para el desarrollo de carreras de artistas más jóvenes que han llegado después siguiendo la estela del enorme éxito y talento de Raphael.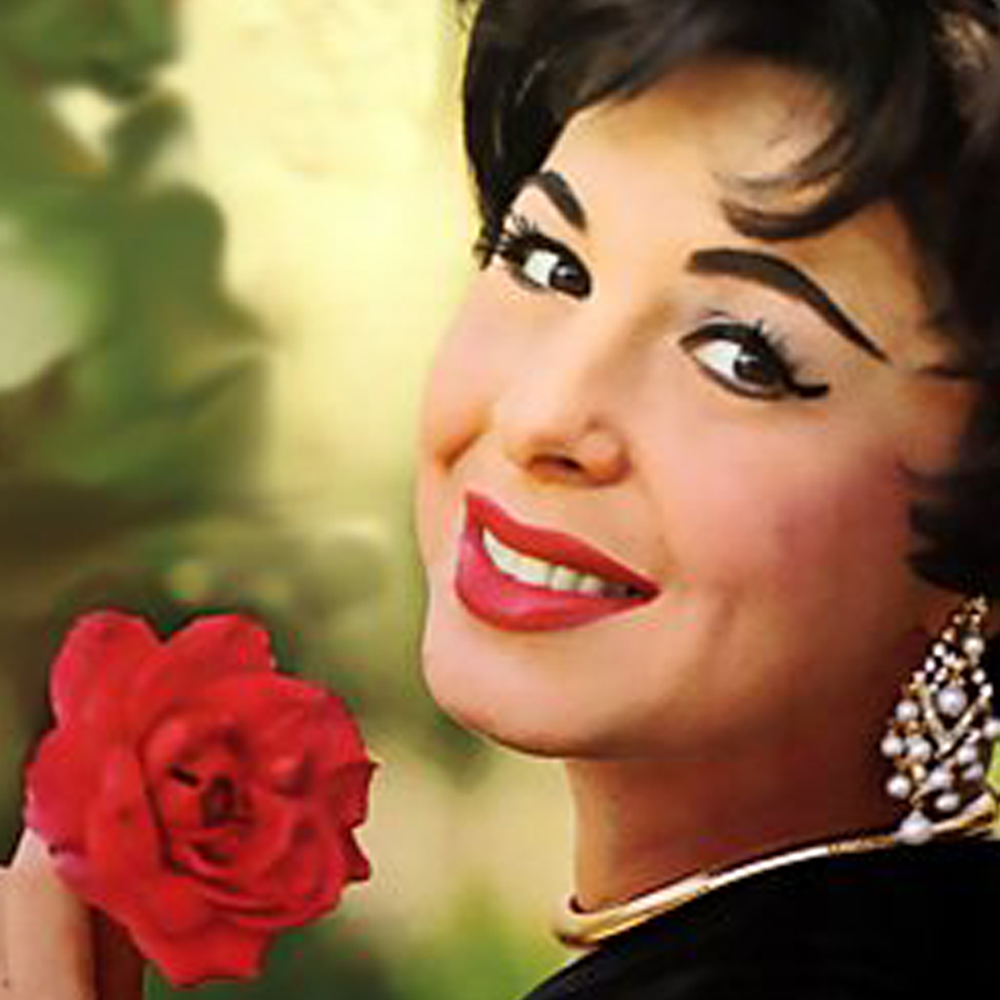 Eydie Gormé, Premio Pionero Desi Arnaz (Posthumous Honoree)
Tribute By: David Lawrence
Bio in English:
Legendary singer and New York-native, Eydie Gormé is a Grammy and Emmy award winning performer who is perhaps best known for her decades long career with husband Steve Lawrence (Steve and Eydie), and has achieved great success as a solo artist as well. Miss Gormé's career has been marked by success in recordings, live performances, television and Broadway.
Born in Bronx, New York in 1931, Eydie Gormé learned early on her adoration for music. Due to her family's cultural background, Eydie grew up speaking Spanish at home, in addition to other languages. Her bi-lingual fluency would later make headway on the radio scene, hosting her own Voice of America program, "Cita con Eydie," which was broadcast to Spanish-speaking countries around the world.
Eydie's personal and professional life significantly transformed in September of 1953 when she was hired for Steve Allen's late-night talk show, "Tonight!" It was on that show that Eydie came to know and fall in love with her "Tonight!" co-star and future husband, Steve Lawrence.
In 1963, Eydie Gormé's solo recording career was boosted with the release of her single, "Blame it on the Bossa Nova," which reached the Top Ten on the Billboard charts, and earned Eydie a Grammy nomination for Best Female Vocal Performance of the Year. The following year, Eydie received a Grammy Award for Best Popular Female Vocalist for her definitive version of "If He Walked Into My Life," from Jerry Herman's musical Mame. 1964 showed off her vocal versatility with the release of two albums. "Gormé Country Style" and "Amor," a collaborative effort by Eydie and Trio Los Panchos, which garnered a great deal of attention, remaining on the American charts for more than 22 weeks, as well as charting internationally. Gormé made historical strides with her effortless transition onto the Latin charts, and, bolstered by her success, released a second album with the notable Trio Los Panchos entitled, "More Amore" in 1965.
In the 1970's, Steve and Eydie's television specials saluting the great American songwriters are considered primers of quality, style and showmanship. The critically acclaimed "Steve and Eydie Celebrate Irving Berlin" received seven Emmy Awards. Their tribute to George and Ira Gershwin, "Our Love is Here to Stay," generated two more Emmys, and "From This Moment On," their musical salute to Cole Porter, won the duo an Award of Excellence from the Film Advisory Board.
A highlight of Steve and Eydie's career was their Diamond Jubilee World Tour with their friend Frank Sinatra, culminating at New York's Madison Square Garden.
After almost fifty years in the business, Eydie and Steve were honored for their lifetime contribution to music and were commissioned into the Songwriters Hall of Fame.
Bio in Spanish:
La legendaria cantante Eydie Gormé, nacida en Nueva York has sido galardonada como intérprete por los premios de Grammy & Emmy – es conocida por su trayectoria artística de décadas junto a su esposo Steve Lawrence (Steve & Eydie) al igual que su carrera como solista. Eydie se ha destacado en grabaciones, presentaciones en vivo, television y Broadway.
Nacida en Bronx en 1931, Eydie Gormé conoció su pasión por la música a temprana edad. Por herencia cultural, Eydie creció hablando español entre otros idiomas. Esta fluidez la llevaría a alcanzar la escena radial presentando el programa "Cita con Eydie", el cual se transmitía en países de habla hispana alrededor del mundo.
La vida personal y profesional de Eydie cambió significativamente en Septiembre del 1953 cuando fue a trabajar el show nocturno "Tonight" de Steve Allen. Fue allí que conoció y se enamoró de su co-anfitrión y futuro esposo Steve Lawrence.
En 1963 la carrera de Eydie Gormé como solista fue impulsada con el lanzamiento de su sencillo "Blame It On the Bossa Nova", alcanzando este el Top Ten de los charts Billboard y la nominación de Mejor Interpretación Vocal Femenina del Año. El año siguiente Eydie recibió un premio Grammy por la Mejor Vocalista Femenina Pop por su versión de "If He Walked Into My Life" del musical Mame de Jerry Herman.
Su versatilidad vocal salió a relucir en 1964 con el lanzamiento de dos álbumes: Gormé Country Style y Amor, un esfuerzo colaborativo junto al Trío Los Panchos que se mantuvo en los charts Norteamericanos más de 22 semanas y también tuvo éxito internacional. Gormé dio pasos históricos con su transición a los charts del mercado Latino, y reforzada por su reciente éxito, lanzó un segundo álbum con el Trio Los Panchos titulado "More Amore" en el 1965.
Un punto importante de la carrera de Steve y Eydie fue el Tour Diamond Jubilee junto a su amigo Frank Sinatra, culminando en el Madison Square Garden de Nueva York. Después de casi 50 años en la música, Eydie y Steve fueron honrados y comisionados al Songwriters Hall of Fame por su contribución de vida a la música.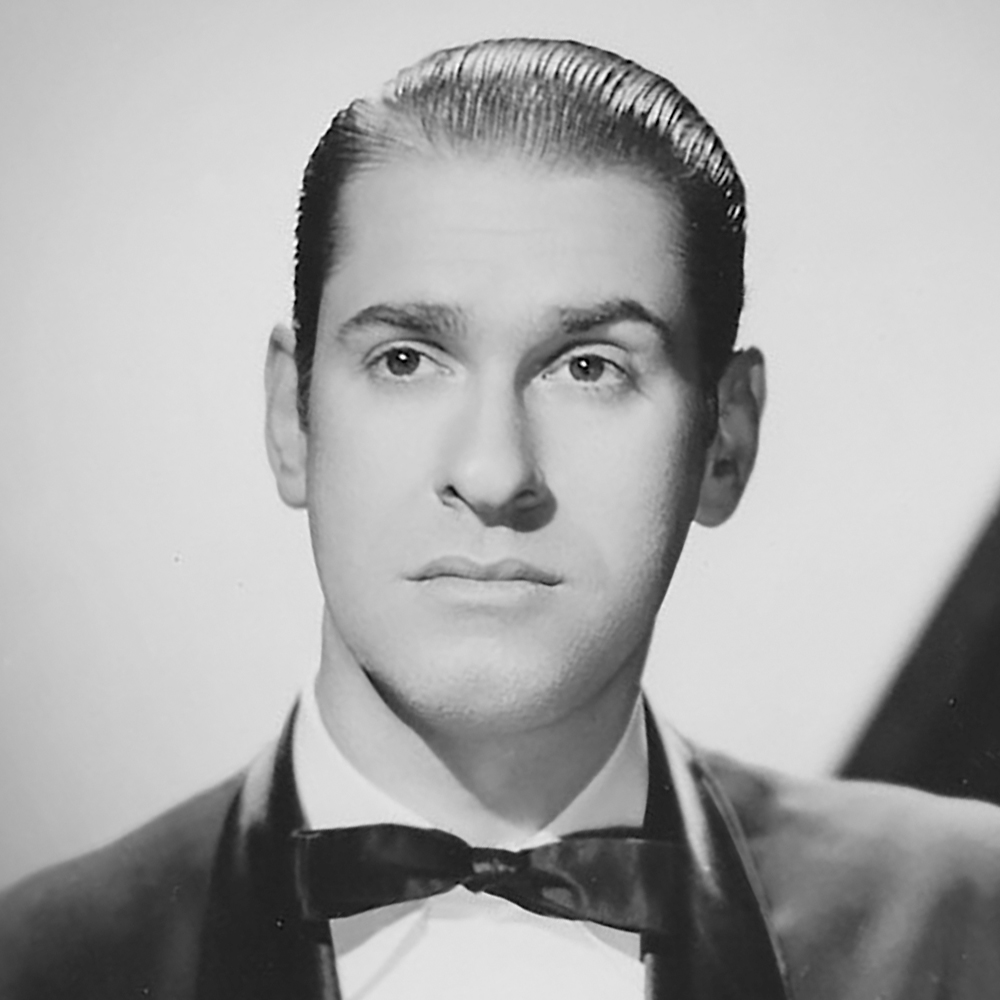 Rene Touzét, Posthumous Inductee
Tribute By: Olga Maria Guillot Touzét
Bio in English:
1916 – 2003. Rene Touzet was born in Havana, Cuba in 1916. In 1932 he finished his music studies at Conservatorio Falcon, Havana.
Touzet pursued further studies with Professor Cesar Perez Sentenat and Joaquin Nin. He studied instrumentation with the Italian composer Mario Castelnovo Tedesco in Hollywood, California and also joined the harmony and composition class taught by composer and teacher,
Hal Overtone in New York City and form and analysis from Frank Cooper in Miami.
Touzet started his career as a pianist, soon he became the leader of a 16-piece Big Band orchestra playing at the Grand Casino in Havana and also he began writing his own compositions. One of his most famous songs, ¨No Te Importe Saber¨ was recorded with lyrics by Mitchell Parish as ¨Let Me Love You Tonight¨ by Bing Crosby, Frank Sinatra and Dean Martin. Also it was recorded in Spanish by the famous singers, Pedro Vargas, Olga Guillot, Lucho Gatica and Fernando Fernandez.
In 1944 Touzet moved to USA and worked with the band of Enric Madriguera. Later on, he joined the band of Dezi Arnaz in Hollywood and also worked as pianist, songwriter and arranger with Xavier Cougat and Stan Kenton.
Rene Touzet and his orquestra recorded eleven albums for GNP crescendo label in the mid 1950s, he also recorded for RCA Victor, MGM and Alegre Enterprises. His arrangement to ¨ El Loco Cha Cha Cha¨, provided Richard Berry with the riff¨, for his rock and roll classic Louie Louie .
ReneTouzet possessed a unique ability to move from one musical form of expression to another.
In 1972 he moved to Miami where he continued composing romantic songs, dance music like ¨ Oye abre tus ojos¨, and Danzas , a blending of Cuban folk and classical music for piano. His forty Danzas for the piano, have been published, recorded and are played in concerts as part of the study repertoire of many different musical institutions and Universities as UM.
Bio in Spanish:
1916 – 2003. René Touzet nació en La Habana, Cuba en 1916. En 1932 terminó sus estudios de música en el Conservatorio Falcón de La Habana.
Touzet realizó más estudios con el profesor César Pérez Sentenat y Joaquín Nin. Estudió instrumentación con el compositor italiano Mario Castelnuovo Tedesco en Hollywood, California, y también se unió a la clase de armonía y composición impartida por compositor y profesor Hal Overtone en la ciudad de Nueva York – y clases de forma y análisis con Frank Cooper en Miami.
Touzet comenzó su carrera como pianista, pronto convirtiéndose en el líder de una orquesta de Big Band de 16 integrantes que tocaba en el Gran Casino de La Habana, y empezó a escribir sus propias composiciones. Una de sus canciones más famosas, "No Te Importe Saber" fue grabada con letras de Mitchell Parish, así como "Let Me Love You Tonight" de Bing Crosby, Frank Sinatra y Dean Martin. También fue grabado en español por los famosos cantantes, Pedro Vargas, Olga Guillot, Lucho Gatica y Fernando Fernández.
En 1944 Touzet se trasladó a los Estados Unidos y trabajó con la banda de Enric Madriguera. Más tarde, se unió a la banda de Desi Arnaz en Hollywood y también trabajó como pianista, compositor y arreglista con Xavier Cugat y Stan Kenton.
René Touzet y su orquesta grabaron once álbumes para la disquera GNP Crescendo a mediados de la década de 1950. También grabaron para RCA Victor, MGM y Alegre Enterprises. Su arreglo para "El Loco Cha Cha Cha" proporcionó a Richard Berry con el riff de su clásico del rock and roll "Louie Louie". René Touzet poseía la habilidad única de trasladarse de una forma musical de expresión a otra.
En 1972 se trasladó a Miami donde siguió componiendo canciones románticas, música de baile como "Oye, Abre Tus Ojos" y "Danzas", una mezcla de folk-cubano y música clásica en piano. Sus cuarenta Danzas para el piano han sido publicadas, grabadas, y se presentan en conciertos como parte del repertorio de estudio de muchas instituciones musicales y académicas como University of Miami.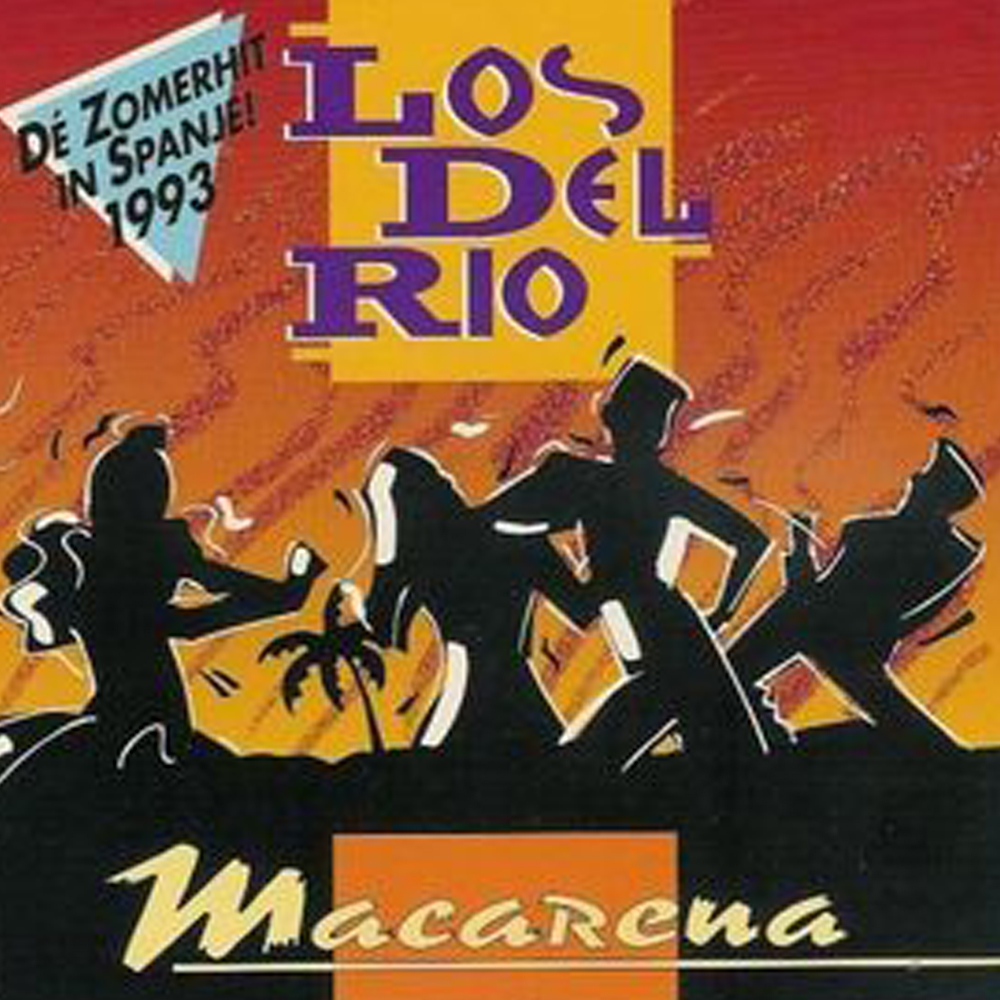 "Macarena", La Canción De Todos Los Tiempos
History in English:
Written by Los Del Rio in 1993, "Macarena" marked a turning point in Antonio and Rafael's career – breaking a great number of records at the time… records in plays, awards, rankings and more. Over 14 million copies have been sold worldwide, with 4 million representing US sales, where the song remained on the Billboard #1 spot for 14 consecutive weeks, something rare in the history of the list.
The dance associated with "Macarena" includes a variety of arms and hip movements familiar to all of us.
"Macarena" was officially used in the 1996 Olympic Games in Atlanta, the NFL Super Bowl, the NBA Finals and event Bill Clinton's presidential campaign during the 1996 National Democratic Convention.
History in Spanish:
Escrito por Los Del Río en el 1993, "Macarena" marca un punto clave en la carrera de Antonio y Rafael – llegando a romper una gran cantidad de récords hasta el momento… récords de reproducciones, reconocimientos, rankings, y más. Más de 14 millones de copias han sido vendidas a nivel mundial, con 4 millones representando ventas en los Estado Unidos, donde el tema permaneció como #1 en los rankings Billboard por 14 semanas consecutivas, algo raramente visto en la historia de este listado. También duraron 60 semanas en la lista Hot 100, un récord que duró 15 años.
El baile asociado con "Macarena" incluye una variedad de movimientos de brazos y caderas con los cuales todos estamos familiarizados.
El tema "Macarena" se utilizó en los Juegos Olímpicos de 1996 en Atlanta, el Super Bowl de la NFL, las Finales de baloncesto de la NBA y hasta en la campaña presidencial de Bill Clinton durante la Convención Nacional Demócrata del 1996.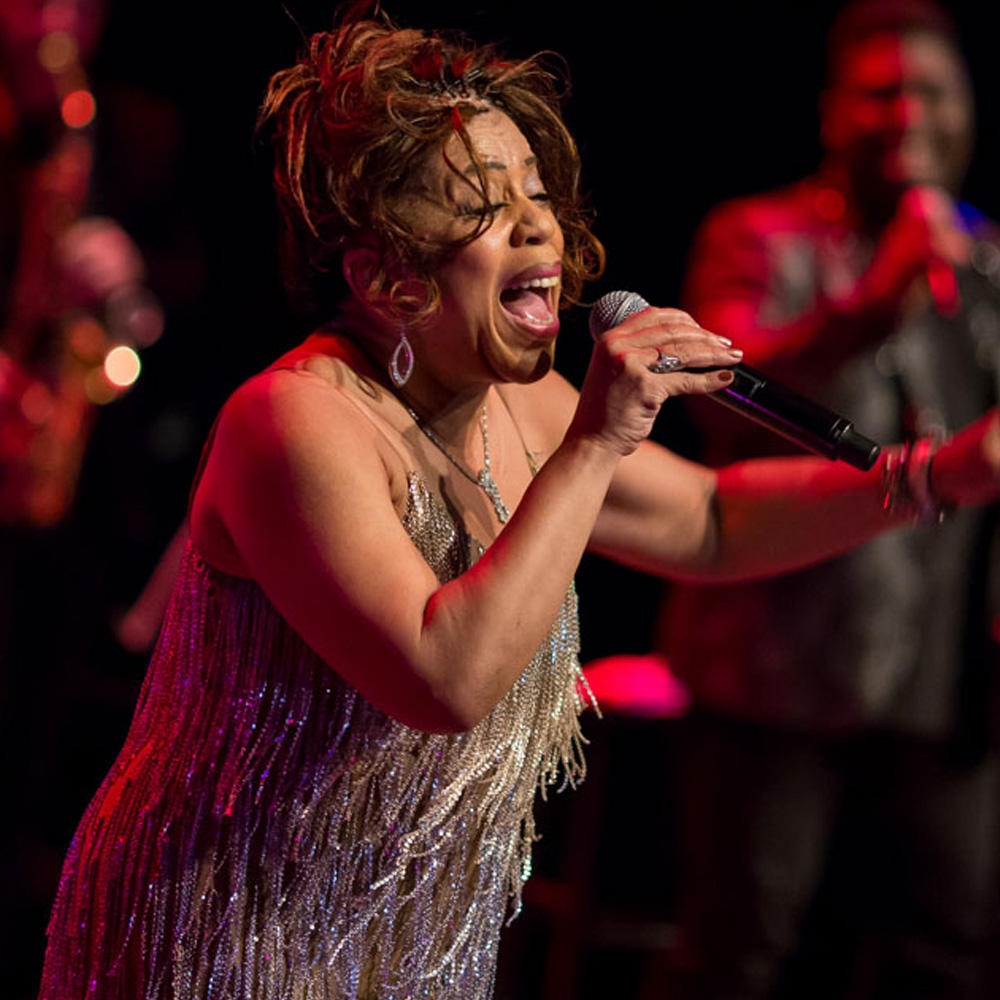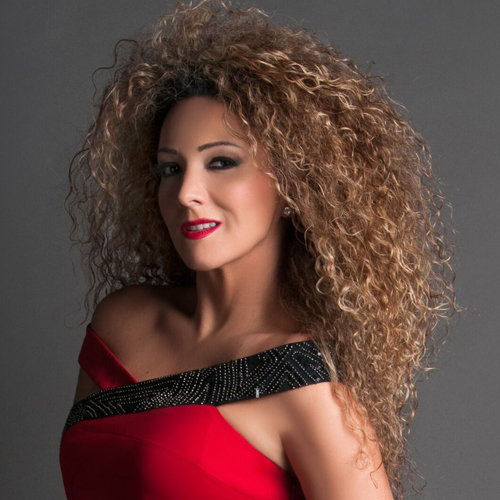 Valerie Simpson and Erika Ender (for Karen Sherry)
Bio in English:
Valerie Simpson
Valerie Simpson is half of the songwriting-performing-producing entity formerly known as Ashford and Simpson. Their award winning collaborations began 4 decades ago and she along with her late husband Nick Ashford have penned classic hits such as, "Ain't No Mountain High Enough," "You're All I Need to Get By," "Reach Out and Touch Somebody's Hand," "I'm Every Woman," "Ain't Nothing Like the Real Thing," "Solid," "Your Precious Love," "I Don't Need No Doctor" and "Let's Go Get Stoned" among others.
She serves on the board of the ASCAP Foundation where an award has been established to aid struggling songwriters called the REACH OUT AND TOUCH AWARD, which honors Nick Ashford. Valerie owns and runs a popular New York Westside Music Club and Restaurant called The Sugar Bar where young writers-singers-musicians have a platform to perform. Valerie has toured with Dave Koz as a special guest and this year with Paul Shaffer & the Worlds Most Dangerous Band. Her Music is in constant demand and four Ashford & Simpson songs are now featured in the Broadway hit MOTOWN-The Musical, which is touring the country. "IM EVERY WOMAN" is featured in THE BODYGUARD, the play, which is currently on tour. Most recently, Valerie, as performer, was also featured in New York's CHICAGO, The Musical on Broadway for a limited engagement in the role of Mama Morton–adding yet a new, exciting dimension to a diversified career.
Bio in Spanish:
Valerie Simpson es la mitad de la entidad la cual compuso, cantó y grabo canciones además de producir discos, conocida como Ashford y Simpson. Sus galardonadas colaboraciones comenzaron hace 4 décadas y junto con su esposo (ahora difunto) Nick Ashford, han compuesto éxitos clásicos como, "Ain't No Mountain High Enough", "You're All I Need to Get By", "Reach Out and Touch Somebody's Hand ", "I'm Every Woman", "Ain't Nothing Like the Real Thing", "Solid", "Your Precious Love", "I Don't Need No Doctor" y "Let's Go Get Stoned" entre otros.
Es miembro de la Junta Directiva de la Fundación ASCAP, donde se ha establecido un premio para ayudar a los compositores, tratando de abrirles camino para entrar en la industria musical. Llamado el REACH OUT AND TOUCH AWARD, honra a Nick Ashford. Valerie es también dueña de y dirige un restaurante y club popular de música localizado en el barrio oeste de Nueva York llamado The Sugar Bar, donde los jóvenes compositores, cantantes, y músicos tienen un plataforma para presentar sus canciones. El año pasado Valerie realizó una gira con Dave Koz como invitado especial y este año con Paul Shaffer y su "Banda Más Peligrosa del Mundo." La música de Ashford y Simpson está en constante demanda y cuatro de sus canciones ahora se presentan en el éxito de Broadway MOTOWN—The Musical, que está de gira por todo este país. "I'M EVERY WOMAN" aparece en THE BODYGUARD, una obra dramática que actualmente está también de gira. Más recientemente, Valerie, como intérprete, apareció en CHICAGO, The Musical de Broadway en el papel de Mama Morton, agregando una dimensión nueva y emocionante a una carrera bien diversificada.
Erika Ender (Panama)
Bio in English:
A hit-maker whose songs have global appeal, Erika Ender has a unique musical versatility that has established her as one of the most successful composers in the Latin music industry; also renown as a singer-songwriter, producer and Latin American television personality as part of her 25 year professional career.
Ender, who writes in Spanish, Portuguese and English, naturally crosses from one genre and language to another. She has written important hit songs for such distinguished stars as: Luis Fonsi, Daddy Yankee, Justin Bieber, Tigres del Norte, Chayanne, Gloria Trevi, Gilberto Santa Rosa, Leonardo (Brazil), Ednita Nazario, Elvis Crespo, Víctor Manuelle, Son by Four, Horoscopos de Durango, Milly Quezada, Mijares, Lupita D'Alessio, HaAsh, Luis Enrique, Malú, Azúcar Moreno, among more than a hundred others.
Her songs are included in more than 160 albums. At least 40 singles penned by Ender, have reached the top of the charts throughout the world!
Bio in Spanish:
Creadora de éxitos que han dado la vuelta al mundo, Erika Ender cuenta con una versatilidad musical única que la ha establecido como una de las compositoras más exitosas y de mayor reconocimiento y alcance en la industria; contando también con una respetada carrera como cantautora, productora y personalidad de televisión iberoamericana, en sus 25 años de trayectoria profesional.
Ender, que compone en español, portugués e inglés, cruza de un género e idioma a otro con tal profesionalismo y naturalidad, que ha tenido sencillos y temas de suma importancia con estrellas tan distintas como: Luis Fonsi, Daddy Yankee, Justin Bieber, Tigres del Norte, Chayanne, Gloria Trevi, Gilberto Santa Rosa, Leonardo (Brasil), Ednita Nazario, Elvis Crespo, Víctor Manuelle, Son by Four, Horóscopos de Durango, Milly Quezada, Mijares, Lupita D´Alessio, Ha*Ash, Luis Enrique, Malú, Azúcar Moreno, entre más de un centenar de ellos; además de contar con alrededor de 160 discos editados con sus temas. Al menos 40 sencillos de su pluma, han estado en primeros lugares en distintas regiones y territorios.
Ender ha sido ganadora de los premios más importantes de la industria; entre ellos: Latin Grammy, Latin Billboard, Monitor Latino, SESAC, ASCAP además de otros reconocimientos y nominaciones.
Éxitos como Despacito (Luis Fonsi) , Cinco Minutos (Gloria Trevi) Candela, Ay Mamá, (Chayanne), Ataúd (Tigres del Norte), Purest Of Pain (Son By Four), Quero acender teu fogo (Leonardo), Enséñame a vivir sin ti (Gilberto Santa Rosa), Álguien Más, La Pasión Tiene Memoria (Ednita Nazario), Bésame (Azúcar Moreno); entre muchos otros en el Pop, Rock, Tropical y Regional Mexicano, como también en los mercados de habla portuguésa e inglesa, han estado en las listas de popularidad y le han otorgado un importante sitial como autora por sus altas rotaciones radiales y ventas.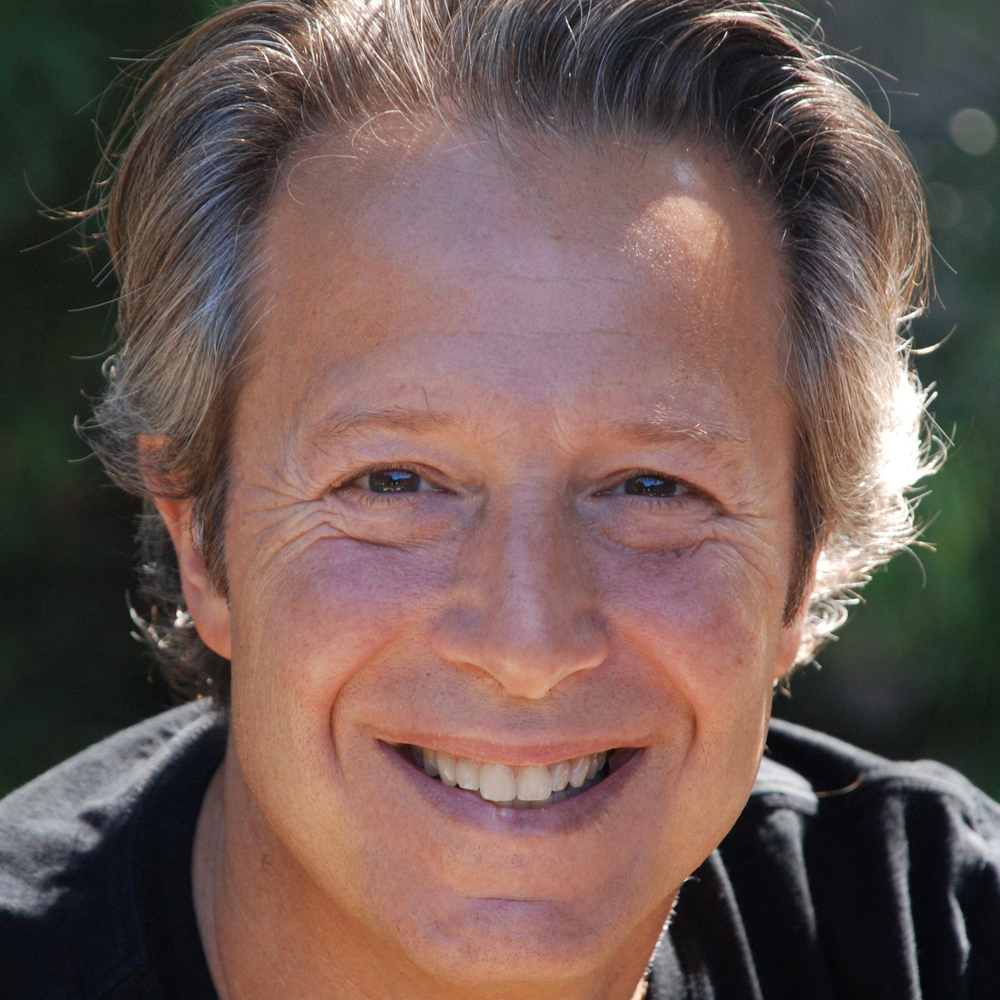 David Lawrence (for Eydie Gormé)
Bio in English:
David Lawrence was born in New York City, raised in Los Angeles and is the son of iconic entertainers Steve Lawrence & Eydie Gorme. Emmy nominated for his work on Disney's DESCENDANTS and two-time recipient of the ASCAP Award for Most Performed Film Score, David's music and/or songs can be heard in FREAKY FRIDAY, the HIGH SCHOOL MUSICAL trilogy, the AMERICAN PIE franchise, JERICHO (CBS), HARPER'S ISLAND (CBS), LIV AND MADDIE (DISNEY CHANNEL), THE CLEANER (A&E), COMMON LAW (USA), MUPPET CLASSIC THEATRE, THE 12 DAYS OF CHRISTMAS, COMPANY MAN, LIFE WITHOUT DICK, Earth, Wind and Fire's MILLENNIUM, Diane Schuur's PURE SCHUUR and the HBO documentary BECOMING MIKE NICHOLS. He has been commissioned to write three ballets for Melissa Barak's BARAK BALLET including E/SPACE in collaboration with award winning interactive video artist Refik Anadol. For director Kenny Ortega he composed the music for the LAKE OF DREAMS ORB SHOW at the Wynn Hotel, he served as Musical Supervisor on LIFE WITH JUDY GARLAND: ME AND MY SHADOWS and orchestrated the Off Broadway musicals HELLO MUDDAH, HELLO FADDAH and TAPESTRY. Most recently he completed his first solo album, "NOSOTROS", a tribute to his mother and her recordings with the Trio Los Panchos. A graduate of Mannes Conservatory of Music, David lives in Los Angeles with his lyricist//producing partner/wife Faye Greenberg, two delightfully deranged mutts and occasionally daughter Mabel Lawrence who thinks going to college is more important than keeping Dad company.
Bio in Spanish:
Nacido en la ciudad de Nueva York y criado en Los Ángeles, David Lawrence es hijo de los artistas emblemáticos Steve Lawrence y Eydie Gorme. Nominado para un Emmy por su trabajo en "Descendants" de Disney y dos veces galardonado con el ASCAP Award: Most Performed Film Score, la música y/o canciones de David se escuchan en Freaky Friday, la trilogía High School Musical, la franquicia American Pie, Jericho (CBS), Harper's Island (CBS), Liv and Maddie (Disney), The Cleaner (A & E), Common Law (EE. UU.), Muppet Classic Theater, The 12 Days of Christmas, Company Hombre, Life With Dick, Becoming Like Nichols (HBO) y los álbumes Millenium de Earth, Wind and Fire y Pure Schuur de Diane Schuur.
David ha escrito tres ballets para Barak Ballet (Melissa Barak), incluyendo "E/Space" en colaboración con el galardonado artista de video interactivo Refik Anadol. También compuso la música para "Lake of Dreams Orb Show" de el director Kenny Ortega, se desempeñó como Supervisor Musical en "Life with Judy Garland: Me and My Shadows" y orquestó los musicales de Off Broadway "Hello Muddah, Hello Faddah" y "Tapestry". Recientemente completó su primer álbum como solista: Nosotros, un tributo a su madre Eydie y sus grabaciones con el Trío Los Panchos.
Graduado del Conservatorio de Música de Mannes, David vive en Los Ángeles junto a su letrista/compañera de producción/esposa Faye Greenberg, dos perritos y su hija Mabel.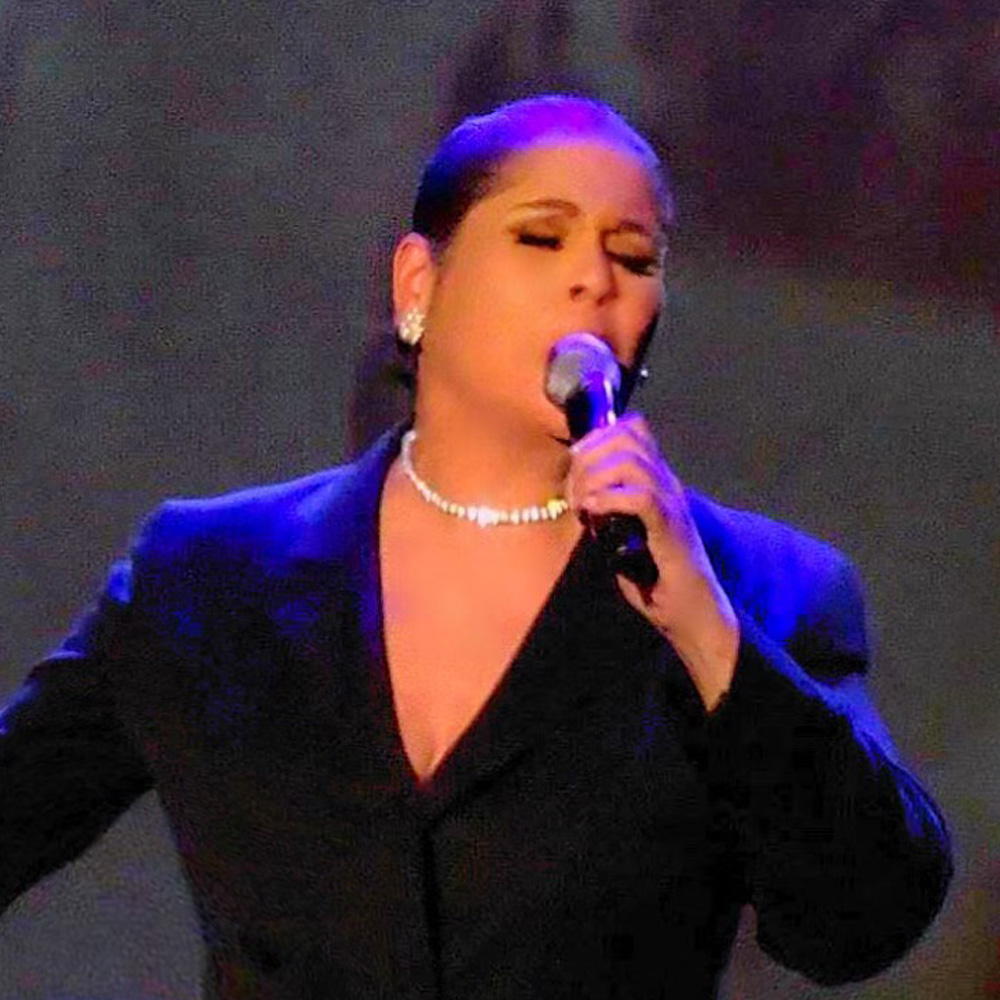 Olga Maria Touzét Guillot  (for Rene Touzét)
Bios in English:
Olga María Touzet Guillot was born in Havana, Cuba, in 1960, being her parents, Maestro Rene Touzet and The Queen of Bolero, Olga Guillot. Her mother, Olga Guillot, who exiled from Cuba in 1961 due to the Cuban Revolution, brought Olga María to México, where she was raised since she was one year old.
Olga María studied in The Academia Loyola School in México and later on completed her studies at the Chateau Mont Choisi School, in Lausanne, Switzerland.
She started her artistic carrier in 1978 in México, at the early age of eighteen, making her debut in the musical comedy, Grease. In that same year, she recorded her first album, Si Te Habla De Mi by Manuel Alejandro with Musart Records.
Between the years of 1978 and 1991 Olga María recorded another four albums, Si Te Habla De Mi , Best New Artist Globo Notimex Award and Best New Artist AMPRYT Award by The Mexican Association of Radio and TV Journalists. Ámame, Best Singer AMPRYT Award, Peligro, Horas and Si Yo Te Contara, which was the musical theme of the TV series, Quiero Amarte.
She also continued along with her acting career in musical comedies such as Grease, Godspell, actress and producer achieving the Best Musical Production Award by The Mexican Association of Theater Critics, AMCT. Joseph and The Amazing Technicolor Dreamcoat, achieving the AMCT Best Actress of the year Award and The Heraldo de México Award. Nunsense actress and producer, achieving the ACCA Award, Miami, Fl, and The Sound Of Music actress, Miami, Fl.
She also participated in The Festival Internacional de la Canción in Puerto Rico, and in The Otawa International Song Festival, in Canada.
Bios in Spanish:
Olga María Touzet Guillot, nació en la Habana, Cuba, en 1960, hija de el Maestro Rene Touzet y de La Reina de El Bolero, Olga Guillot. Olga Guillot se exilio de Cuba en el año 1961, Olga María fue llevada por su madre a México, donde se crio desde que tuviera solo un año de edad.
Curso estudios en La Academia Loyola, en México y posteriormente en el Colegio Chateau Mont Choisi en Lausanne, Suiza.
Olga María comenzó su Carrera artística en el año 1978, a la edad de dieciocho años, debutando en la comedia musical Vaselina, ( Grease), en la capital Mexicana. En ese mismo año fue contratada para grabar su primer álbum discográfico, Si Te Habla De Mi, de Manuel Alejandro, para el sello Musart.
Entre los años 1978 y 1991 Olga María grabaría cuatro álbumes mas. Por, Si Te Habla De Mi, obtuvo el premio Globo Notimex a la Revelación Juvenil del año y el premio AMPRYT de la Asociación Mexicana de Periodistas de Radio y Televisión a la mejor Cantante Juvenil del año. Por, Ámame, su segundo álbum obtuvo el premio AMPRYT como la Mejor Interprete del Año. Siguieron a estos dos, Peligro, Horas y Si Yo Te Contara tema musical de la telenovela, Quiero Amarte.
Olga Maria continuo alternando su carrera discográfica, con la de actriz de comedias musicales, como Grease, Godspell, como actriz y productora, obteniendo el premio Mejor Producción Musical del Año de la AMCT, Asociación Mexicana de Críticos de Teatro. José el Soñador, obteniendo el premio, Mejor Actriz de Comedia Musical de la AMCT y el premio, El Heraldo de México.
Sorpresas, como actriz y productora obteniendo el premio ACCA, Miami, Fla, y La Novicia Rebelde como actriz en Miami Fla.