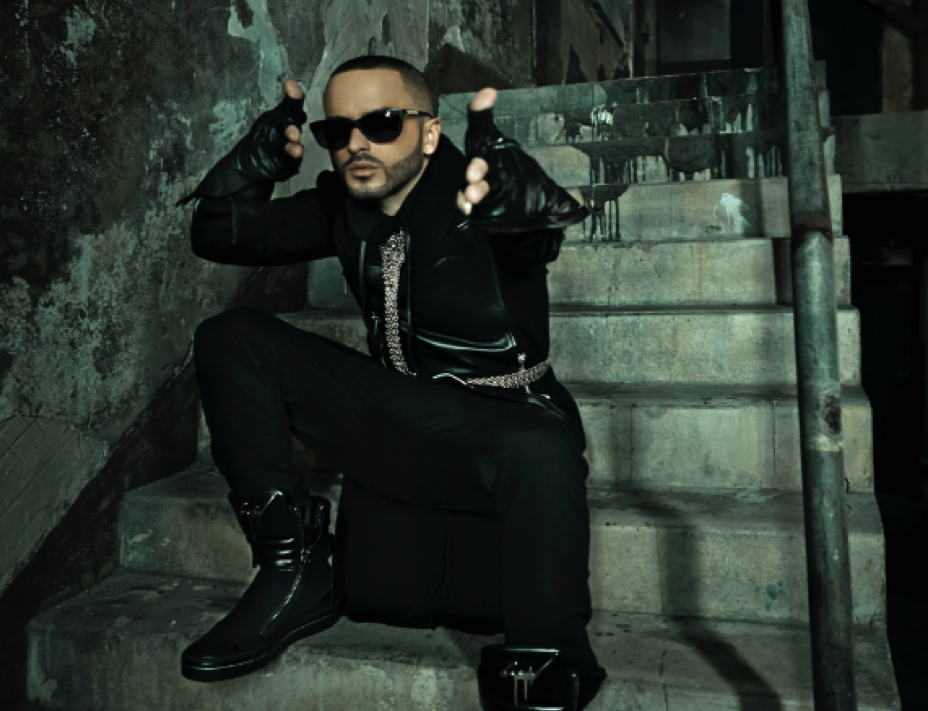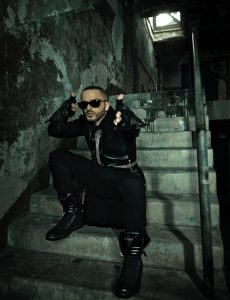 The Latin Songwriters Hall of Fame announced today that Puerto Rican vocalist, songwriter, musician, record producer and reggaetón super-star Yandel will receive this year's La Musa Victory Award at the 4th annual LA MUSA AWARDS ceremony.
The 2016 LA MUSA AWARDS will be held on Thursday, October 13th at The Fillmore Miami Beach Jackie Gleason Theater, directed by Richard Jay-Alexander, conducted by Eduardo Marturet (Miami Symphony Orchestra) and presented by WorldArts (WorldArts.com).
Yandel, will also be honored that evening along with acclaimed Latin Songwriters Hall Of Fame 2016 Inductees Los Temerarios (Adolfo & Gustavo Ángel Alba), Draco Rosa, Alejandro Jaen, Claudia Brant, Miguel Luna, and Cheo Zorilla.
The La Musa Victory Award (Premio Triunfador) is bestowed every year by the organization to a young music creator that has made outstanding achievements and contributions to Latin music as songwriter, producer and performer. Previous recipients include Prince Royce (2013), Miguel (2014) and Fonseca (2015).
Yandel comments: "I am proud and humbled to represent my genre at this prestigious event and to be recognized by the Latin Songwriters Hall of Fame with their prestigious La Musa Victory Award. I cannot wait to share this new achievement with my fans and the acclaimed group of music figures that will take part in this ceremony."
In a joint statement Latin Songwriters Hall of Fame Chairman/CEO Desmond Child and President Rudy Pérez said, "Yandel has dared to create his own musical style. He's the real deal… his distinctive voice is unmistakable and reaches directly into our hearts with his mysterious melodies, passionate lyrics and unique rhythms. He continues to inspire millions of music listeners around the world breaking down barriers and showing us with every song he writes that the sky and a soul have no limits. Yandel is a hero not only to the people of Puerto Rico but to all Latinos everywhere."
About Yandel
Yandel began his career in 1995. He is a phenomenally successful Puerto Rican vocalist, songwriter, musician, record producer and reggaetón artist. Yandel is a bona fide reggaetón superstar who held a solid fifteen-year career with the duo Wisin & Yandel. He took a new turn as a soloist in 2014 and touring the U.S. with his De Líder a Leyenda VIP Tour which successfully played throughout the summer to sold-out houses in New York, Washington D.C., Los Angeles, Houston, Dallas, Chicago, Orlando and Latin America. His solo album, De Líder a Leyenda, released in November 2013 debuted at #1 on Billboard's Top Latin Albums chart and at #9 on the Top Rap Albums chart. De Líder a Leyenda was certified gold (Latin) by RIAA in March 2014 and garnered various nominations including the Latin Grammy. In October 2014 Yandel became the first artist of his genre to record a TV special for HBO Latino. He also recorded the track, Marcando Territorio, for Catch the Throne: The Mixtape Vol. 2, the soundtrack featuring multiple artists for HBO's megahit series Game of Thrones. The arrival of the highly anticipated production titled Dangerous dropped in November of 2015 and went straight to the #1 spot for sales the week of its release. Dangerous received nominations for Latin Grammy, Latin American Music Awards, Premio Lo Nuestro and Billboard Latin Music Awards. The singer/producer scored another first, by becoming the first Latino artist to stream a live concert via Tidal and performing live at the Cotto vs. Canelo boxing match produced by HBO and Roc Nation. In March 2016, Yandel officially became part of the Roc Nation family. Some of Yandel's music collaborations include: Jennifer Lopez, Akon, R. Kelly, 50 Cent, Ja Rule, Eve, Nelly Furtado, Gloria Estefan, Ricky Martin, Enrique Iglesias, Don Omar, Daddy Yankee, Chayanne, Gilberto Santa Rosa, and Victor Manuelle.
VIP Tickets:
VIP Tickets for official Black Carpet Reception, Seated Dinner
& LA MUSA AWARDS ceremony available by contacting Executive Director Betsy Pérez Betsy@LatinSonghall.org (305-794-4020)
Special rate General Admission Tickets on sale now at:
Live Nation Tickets Center LA MUSA AWARDS 2016 at The Fillmore
About the Latin Songwriters Hall of Fame
The Latin Songwriters Hall Of Fame is a 501c3 non-profit organization founded by renowned songwriter/producers Desmond Child & Rudy Pérez in 2012 and modeled after the high standards set by the Songwriters Hall Of Fame. Our mission is to educate, preserve, honor and celebrate the lives and music of the world's greatest Latin songwriters, composers and lyricists in every genre while developing and inspiring new generations of music creators through master classes, workshops, scholarships and digital initiatives.
About WorldArts.com
WorldArts is the premiere global resource for artists to connect directly with fans, brands, and industry professionals. We offer artists live performance opportunities and an e-commerce platform to sell and license their music so they can monetize their career. Our crowd funding platform allow fans to share in this journey by helping artists tour and continue producing their music. Fans are also rewarded with exclusive offers and can share content so they can be a part of finding the 'next big thing'. Our mission is to bring the music world under one roof and make it a better place for everyone. At WorldArts… it's all about the music.
Visit:
www.latinsonghall.org
http://www.WorldArts.com
Hashtags & Social:
Instagram: lamusaawards
Twitter:
@LatinSongHall
@DesmondChild (co-founder)
@RudyPerezMusic (co-founder)
#LSHOF
#LaMusaAwards
Follow Yandel at:
www.yandellaleyenda.com
www.facebook.com/YandelelOficial
www.twitter.com/llandel_malave
www.instagram.com/yandel
www.youtube.com/user/YandelVEVO