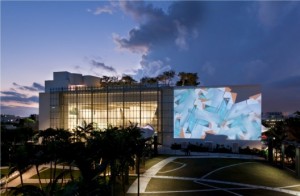 The Latin Songwriters Hall of Fame announces their formation as well as the nominees for their Inaugural Induction Gala, April 23rd, 2013 at New World Center in Miami Beach and hosted by the National Young Arts Foundation.
LSHOF is a non-profit organization which seeks to honor the world's greatest Latin songwriters and their music in every genre. Based out of Miami, the world's capital of Latin music, a dream of 16 years fulfilled by composer Desmond Child, producer/composer Rudy Perez, and a host of key supporters in the music industry, which, with the blessing of New York's Songwriters Hall of Fame, began their mission at an October 18, 2012 meeting in Miami Beach. This event is being hosted by the National Young Arts Foundation.
The Latin Songwriters Hall Of Fame Mission: To educate, preserve, honor and celebrate the legacy of the world's greatest Latin Songwriters and their music in every genre while developing and inspiring new songwriters through workshops, showcases, scholarships and digital initiatives.
The Process: An Executive Committee composed of producers, composers, musicians and performers whose mandate it will be to select 24 iconic candidates from all regions of the Spanish and Portuguese-speaking worlds from which five inductees will be honored at the inaugural induction ceremony on Tuesday, April 23, 2013 at a site to be announced.
Distinguished Guests: City of Miami Mayor Tomas Regalado who will present a proclamation and other dignitaries and special guests from the entertainment industry.
The Nominees: Announcement of the 24 nominees for the Latin Songwriters Hall of Fame. The final 5 inductees as well as special award winners will be announced January 28th, 2013.
Media: Please note that with the power of this announcement and the attending officials and celebrities, anticipated is a major turn out. Requested that TV cameras, radio, and all media arrive no later than 10:30 A.M. so that all can be properly positioned. Wherever possible, one-on-one interviews will be accommodated. Refreshments will be served.
Latin Songwriters Hall of Fame
1111 Lincoln Road, Suite 400
Miami Beach, Florida 33139
Press contact: Angela Rodriguez / AR Entertainment / ACREnt@aol.com & Charlie Cinnamon / ccinnamon1@aol.com