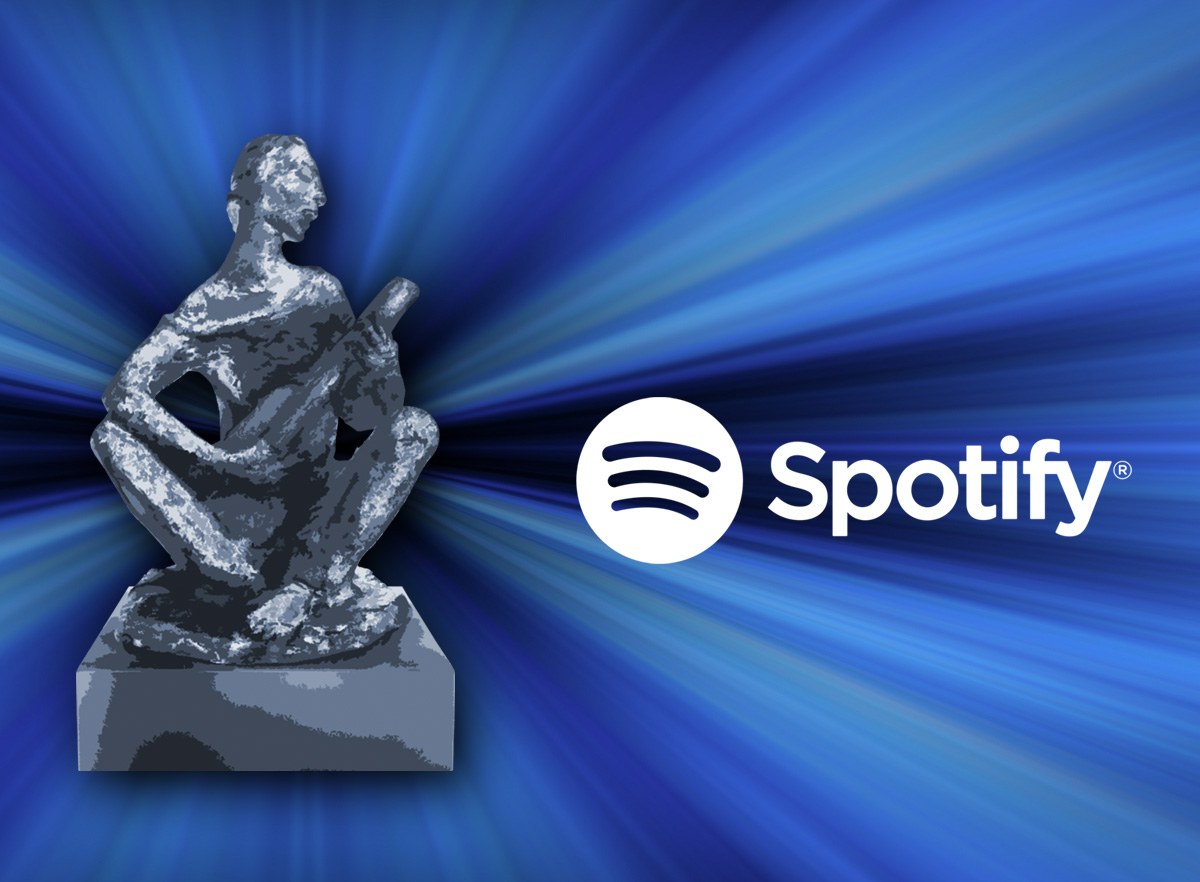 In Conjunction, Latin Songwriters Hall of Fame Spotify Playlist Debuts Featuring Music of Inductees & Honorees
Press Release: Miami, Fla. (Aug. 06, 2018) – Latin Songwriters Hall of Fame (LSHOF) Founders Desmond Child and Rudy Pérez on behalf of its esteemed Board of Directors proudly announce that Spotify will be the official Title Sponsor of the 2018 LA MUSA AWARDS, underscoring Spotify's continued commitment to support Latin music and the global community of songwriters. This partnership with Spotify also sees the debut of a new dedicated Latin Songwriters Hall of Fame profile page, with playlists spotlighting the work of its Inductees and Honorees – including Antônio Carlos Jobim, Carlos Gardel, Julio Iglesias, Emilio & Gloria Estefan, Erika Ender, Draco Rosa, Gustavo Santaolalla, Julietta Venegas & many more.
In a joint statement by Desmond Child, Chairman/CEO and Rudy Pérez, President said, "Songs are the enduring national treasures of every country and we are thrilled to join forces with Spotify, the world's leading streaming music service, to turn the global spotlight on the true un-sung heroes of music… the songwriters."
"Songwriters are the engine of the music industry and it is an honor to partner with the Latin Songwriters Hall of Fame to celebrate the songwriting community and their accomplishments," said José María Escriña, Director Publishing Licensing & Relations LATAM. "It is a key part of our mission to stimulate the creative potential of artists across Spotify and to shine a light on these amazing creators."
The 6th annual LA MUSA AWARDS induction ceremony and gala, directed by Richard Jay- Alexander, will be held on October 18th, 2018 at the James L. Knight Center in Miami. The ceremony will celebrate this year's class of Inductees:Gloria Trevi (Mexico), Chucho Valdés (Cuba), Carlos Rubira Infante (Ecuador), Fernando Osorio (Venezuela), KC Porter (USA), and soon to be announced special La Musa Honorees.
About Spotify
Spotify transformed music listening forever when we launched in 2008. Our mission is to unlock the potential of human creativity by giving a million creative artists the opportunity to live off their art and billions of fans the opportunity to enjoy and be inspired by these creators. Everything we do is driven by our love for music. Discover, manage, and share over 35 million tracks for free, or upgrade to Spotify Premium to access exclusive features including offline mode, improved sound quality, Spotify Connect and ad-free listening.Today, we are the world's largest music streaming subscription service with a community of over 180 million users, including over 83 million Spotify Premium subscribers, across 65 markets.
About Latin Songwriters Hall Of Fame
The Latin Songwriters Hall Of Fame is a 501c3 non-profit organization founded by renowned songwriter/producers Desmond Child & Rudy Pérez in 2012 and modeled after the high standards set by the Songwriters Hall Of Fame. Our mission is to educate, preserve, honor and celebrate the lives and music of the world's greatest Latin songwriters, composers and lyricists in every genre while developing and inspiring new generations of music creators through master classes, workshops, scholarships and digital initiatives.
Connect With The Latin Songwriters Hall of Fame via:
Spotify – Facebook – Twitter – Instagram
For more information regarding Latin Songwriters Hall of Fame, please contact: Sylvia Bedrosian at sbedrosian@rogersandcowan.com