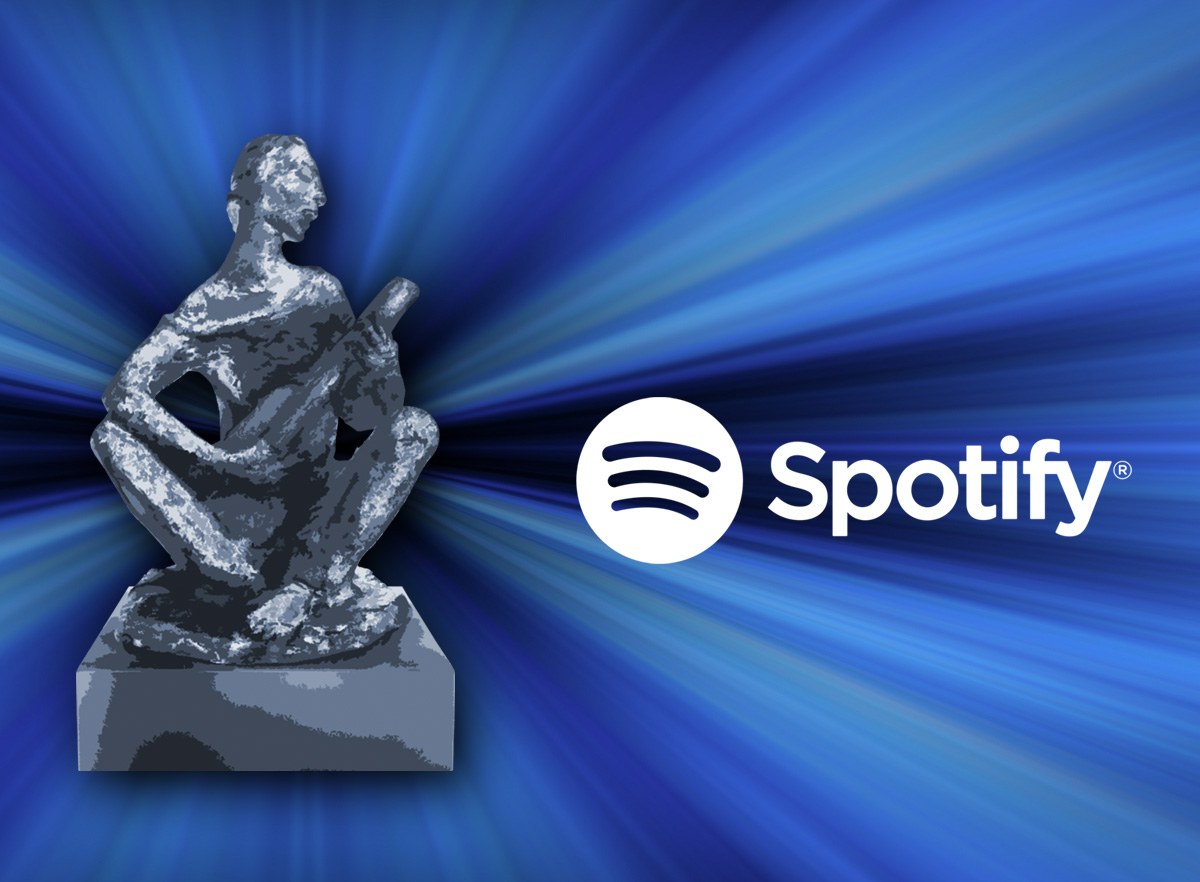 En Conjunto, Latin Songwriters Hall of Fame Spotify Estrena Playlist Musical Con Música de los Ganadores y Reconocidos
Press Release: Miami, Fla. (Aug. 06, 2018) – Los Fundadores del Latin Songwriters Hall of Fame (LSHOF), Desmond Child y Rudy Pérez en representación de la Junta de Directores anuncian a Spotify como el auspiciador oficial de los premios LA MUSA AWARDS 2018, destacando el compromiso de Spotify de apoyar la música latina y a la comunidad global de compositores. Como parte de este acuerdo con Spotify se estrenará una playlist musical dedicada a compositores latinos quienes pertenecen al Latin Songwriters Hall of Fame, con música destacada por parte de los ganadores y honrados por los pasados cinco años tales como: Antônio Carlos Jobim, Carlos Gardel, Julio Iglesias, Emilio & Gloria Estefan, Erika Ender, Draco Rosa, Gustavo Santaolalla, Julieta Venegas y muchos más.
En una declaración junta, Desmond Child, Chairman/CEO y Rudy Pérez, Presidente comentaron que, "Las canciones son el tesoro nacional de cada país y se sienten sumamente alegres de unir esfuerzos junto con Spotify, líder mundial del streaming de música, para destacar a los verdaderos héroes sin elegios de la música… los compositores."
"Los compositores son el motor de la industria musical y es un honor aliarnos con el Latin Songwriters Hall of Fame para celebrar la comunidad de compositores y sus logros," expresó José María Escriña, Director de Publishing Licensing & Relations LATAM para Spotify. "una parte integral de nuestra misión es estimular el potencial creativo de artistas a través de Spotify y destacar a estos talentosos creadores."
La sexta ceremonia y gala anual de LA MUSA AWARDS, dirigida por Richard Jay-Alexander, se llevará a cabo el 18 de octubre de 2018 en el James L. Knight Center en Miami. La ceremonia celebrará los ganadores de este año quienes entrarán al salón de la fama: Gloria Trevi (México), Chucho Valdés (Cuba), Carlos Rubira Infante (Ecuador), Fernando Osorio (Venezuela), KC Porter (USA), y pronto los recipientes de los reconocimientos especiales La Musa.
Sobre Spotify
Spotify transformó la manera en que se escucha música para siempre al lanzar en el 2008. Su misión es brindarle nuevas oportunidades a la creatividad humana dándole la oportunidad a que compartan su arte, y a que billones de fans disfruten y se inspiren por estos creadores. Todo lo que hacen es inspirado por su pasión por la música. La plataforma musical te permite descubrir, manejar y compartir 35 millones de canciones gratis o suscribirse al modelo de Spotify Premium para disfrutar de beneficios exclusivos como escuchar música "offline", mejor calidad de sonido y escuchar música sin publicidad. Actualmente, son el servicio de música por subscripción con una comunidad de sobre 180 millones de usuarios. incluyendo sobre 83 millones de subscriptores premium a través de 65 mercados.
Sobre Latin Songwriters Hall Of Fame
Fundada en el 2012 por los reconocidos compositores y productores Desmond Child y Rudy Pérez, Latin Songwriters Hall Of Fame es una organización 501c3 sin fines de lucro que busca honrar a los compositores más destacados a nivel mundial, así como su música en todos los géneros. El comité de nominaciones de LSHOF (la sigla en inglés) está compuesto por compositores, artistas, músicos, productores, ingenieros, críticos musicales y ejecutivos de la industria como también inspiran a nuevas generaciones de compositores a través de clases, talleres, becas e iniciativas digitales.
Conéctese Con Latin Songwriters Hall of Fame via:
Spotify – Facebook – Twitter – Instagram
For more information regarding Latin Songwriters Hall of Fame, please contact: Sylvia Bedrosian at