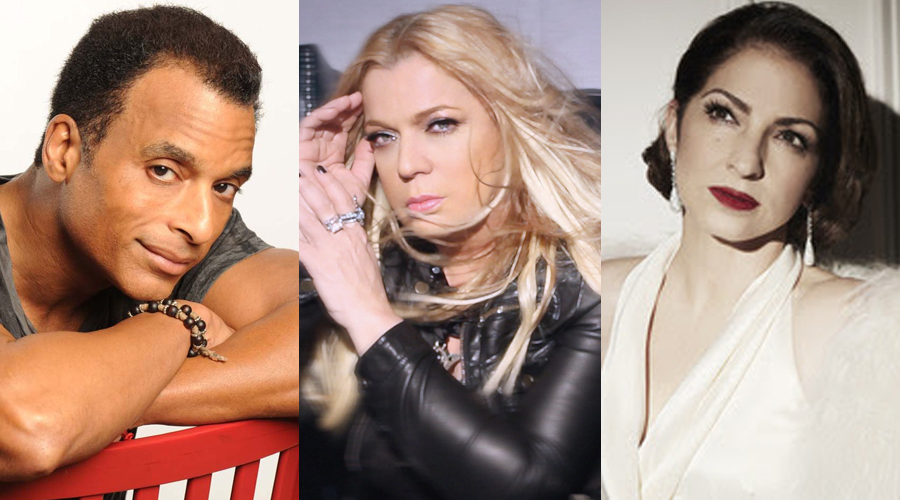 LA MUSA AWARDS® will be held October 18 in Miami Beach
PRESS RELEASE – Miami, Florida (September 11, 2014) – One of the most successful crossover artists in Latin music history, Gloria Estefan, will be inducted into the Latin Songwriters Hall of Fame this year at the LA MUSA AWARDS®.
During her legendary career, the singer, songwriter, actress and Cuban entrepreneur has achieved worldwide sales of over 100 million records, and 38 #1 hits on the Billboard charts. From her 2011 album, Miss Little Havana, the song "Hotel Nacional" gave Gloria the honor of being the first female artist to debut a song at #1 on Billboard's Hot Latin Songs chart.
Estefan's innumerable awards and accolades include being a seven-time Grammy award winner.
Singers Ednita Nazario and Jon Secada will perform some of Estefan's signature hits as a tribute to the award-winning singer, actress, songwriter, author of two New York Times best-selling children's books, philanthropist,
and humanitarian.
Ednita Nazario is one of the most versatile and renowned Latin American singers. During an illustrious career, spanning over 30 years, she has received numerous awards, such as the Latin Billboard award, multiple Grammy nominations, and even a Drama Desk Award nomination for best actress in The Capeman, a Broadway musical written by Paul Simon, as well as the unswerving loyalty of her devoted fans.
Jon Secada is one of the most iconic voices in Latin music and one of the most successful crossover recording stars of the last two decades. He has sold over 20 million albums and received numerous awards, including two Grammy Awards. Secada is also an eminent composer who has written hits for Gloria Estefan, Ricky Martin, and Jennifer López, among others. And he has shared the stage with such luminaries as Luciano Pavarotti and Frank Sinatra.
This year, along with Gloria Estefan, three other stars of Latin music's most influential and internationally acclaimed performing songwriters, lyricists, and composers will also be inducted into the Latin Songwriters Hall of Fame (El Pabellón de la Fama de los Compositores Latinos, LSHOF).
Latin Songwriters Hall Of Fame 2014 Inductees:
Gloria Estefan (Cuba) • Omar Alfanno (Panama)
Lolita De La Colina (Mexico) • Rafael Pérez Botija (Spain)
The October gala will honor these musical legends and their unforgettable songs written in Spanish and Portuguese as well as feature moving tributes and musical performances by some of the industry's most important talents. Additional special honorees and presenters will be announced in the upcoming weeks.
LA MUSA AWARDS® will be held on October 18 at The Ritz-Carlton South Beach, in Miami Beach. Tickets for the event are available via LSHOF's webpage, https://www.latinsonghall.com/
About Latin Songwriters Hall of Fame:
Latin Songwriters Hall of Fame is a non-profit 501(c)(3) educational organization established in 2012 by renowned songwriter/producers Desmond Child and Rudy Pérez to honor and celebrate the songs and lives of the world's greatest Latin music creators. Songwriters, performers, musicians, producers, engineers, music critics, and industry executives comprise LSHOF's nominating committee.