For Immediate Release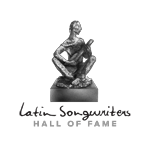 MICHAEL BOLTON, ANDY GARCÍA, AND JOAQUÍN CORTÉS ARE JUST SOME OF THE STARS JOINING THE FIRST LATIN SONGWRITERS HALL OF FAME INDUCTION GALA CEREMONY ON APRIL 23 2013!

---
ANDY GARCÍA WILL BE HONORED WITH THE PREMIO LEYENDA EN VIDA (LIVING LEGEND AWARD) AS ONE OF THE GREAT ICONS OF LATIN CULTURE AND MUSIC
OLGA TAÑÓN WILL RECEIVE THE SPECIAL LA VOZ DE LA MUSA
(THE VOICE OF THE MUSE) AWARD
ALSO TAKING PART IN THIS HISTORIC CELEBRATION TO BE HELD AT THE NEW WORLD CENTER IN MIAMI BEACH ARE ALEJANDRA GUZMÁN, YUL VÁZQUEZ AND CARLOS GÓMEZ

---
Miami, FL (April 16, 2013) – The list keeps growing! Some of the biggest names in entertainment will be attending the first induction ceremony of the Latin Songwriters Hall of Fame (LSHOF), to be held at the New World Center in Miami Beach on April 23.
Actors Andy García (The Lost City, Ocean's Twelve, The Godfather: Part III), Yul Vázquez (Magic City, The A-Team), and Carlos Gómez (The Glades, Sleeper Cell); Grammy Award -winning singer/songwriter Michael Bolton; tropical performing star Olga Tañón; flamenco dance sensation Joaquín Cortés, and one-of-a-kind rocker Alejandra Guzmán will all take part in this historic event, which seeks to honor the world's greatest Latin songwriters, and their music, in every genre.
García, a Grammy Award-winning and Oscar-nominated Cuban American actor, director, producer and musician, will be recognized for his contributions to Latin culture and music with the Premio Leyenda en Vida (Living Legend Award) at this annual event created by the Miami-based, non-profit Latin Songwriters Hall of Fame organization (www.latinsonghall.org).
Fiery Puerto Rican showwoman and Grammy award winning singer Olga Tañón, a powerhouse in the field of tropical music, will be honored with the La Voz de la Musa (The Voice of the Muse) award; and her fellow countryman, singer/songwriter/producer/artist Draco Rosa, who recently conquered cancer, will receive the Premio Conquistador (Conquistador Award).
Hosted by actor and singer Carlos Ponce and by model and activist Eglantina Zingg, the inaugural gala of the Latin Songwriters Hall of Fame on April 23 will induct its first five songwriting legends: Manuel Alejandro (Spain), José Ángel Espinoza "Ferrusquilla" (Mexico), José Feliciano (Puerto Rico), Julio Iglesias (Spain), Armando Manzanero (Mexico), and Concha Valdés Miranda (Cuba). A posthumous award will also be given to Roberto Cantoral (Mexico).
Composer Consuelo Velázquez too will be honored with a live performance of her classic Bésame Mucho by internationally acclaimed singer Buika. And the songs sung in Spanish by Nat King Cole will be remembered with Natalie Cole in attendance. Olga Guillot, Ralph S. Peer, and Prince Royce will also be celebrated for their contributions to the music industry.
Other talents expected at the Latin Songwriters Hall of Fame inaugural gala include: Natalia Jiménez, Prince Royce, Rubén Blades, Arthur Hanlon, Desmond Child, Rudy Pérez, and dozens of actors, musicians, performing artists, composers, and more.
The Latin Songwriters Hall of Fame induction ceremony will take place on April 23 at the New World Center, 500 17th Street, Miami Beach. The show begins at 8 p.m. For tickets, please visit http://www.newworldcenter.com/
For more information:
Website:
www.LatinSongHall.org
Facebook: http://www.facebook.com/LatinSongHall
Twitter:http://twitter.com/LatinSongHall
Press and publicity contact:
Angela Rodríguez
Vice Chairperson of Media & Public Relations
Latin Songwriters Hall of Fame
AR Entertainment
acrent@aol.com