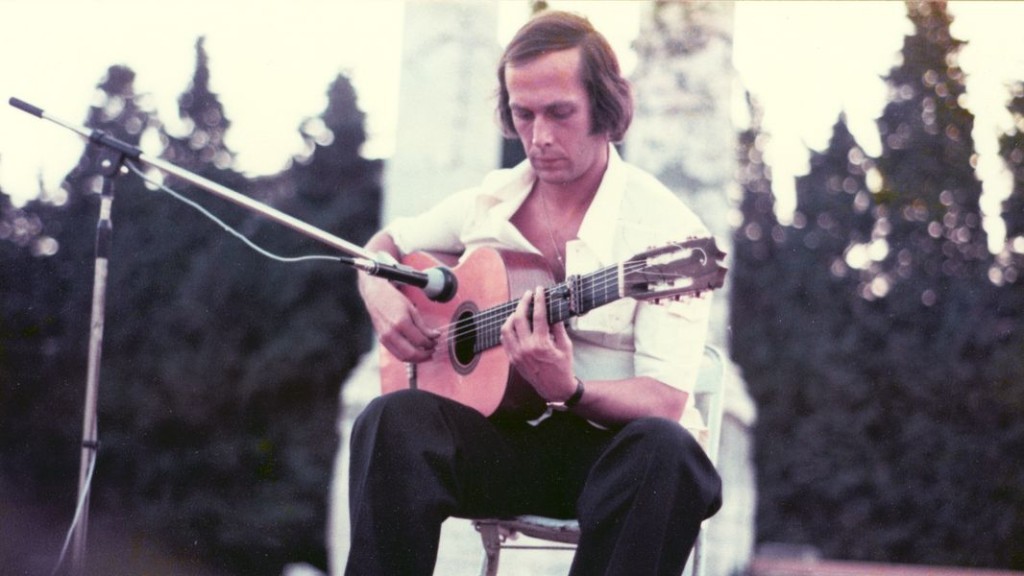 PACO DE LUCIA: A JOURNEY
NORTH AMERICAN PREMIERE
Directed by Curro Sánchez Varela
SHOWTIMES
Saturday March 7th @ 4:00pm TOWER 1
Sunday March 8th @ 9:45pm REGAL 17
Discounted tickets available to Latin Songwriters Hall of Fame members
(Use discount code: PACO2015)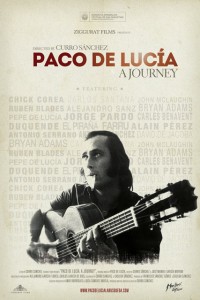 World renowned flamenco guitarist Paco de Lucia's exceptional life and rise to fame are exquisitely put together in this film by his son Francisco Sánchez Varela. Varela captures his father's last days on earth just before a sudden and unexpected death in 2014 at 66 years of age.
Part homage, part biopic, the film follows Paco and his brother Pepe, who were born into the Flamenco scene. Pepe was originally a guitarist, but Paco's virtuoso soon rose to the foreground and Pepe became the duo's lead singer under the guidance of their father in Andalucia.
Paco's musicianship evolves as he becomes one of the greatest guitarists ever. Paco's passionate talent and style of play put won audiences the world over. His later collaborations with Camarón de la Isla remain one of the peaks of modern day flamenco music.
Sánchez Varela delivers a distinctive and stunning revelation of the life and sounds of one of Spain's most recognizable characters. – Andres Castillo
CREDITS
Director: Curro Sánchez Varela
Producer: Anxo Rodriguez, Lucia Sánchez Varela
Screenwriter: Casilda Sánchez Varela
Cinematographer: Álex García Flores
Editor: José Manuel García, Curro Sánchez
Cast: Paco de Lucia
Country: Spain
Language: Spanish
Subtitles: English
Original Title: PACO DE LUCIA: LA BÚSQUEDA
Running Time: 90min
Production Year: 2014
Category: Knight Documentary Achievement Award, Reel Music
SATURDAY MARCH 7TH @ 4:00PM TOWER 1
TICKETS ON SALE FEB 13
SUNDAY MARCH 8TH @ 9:45PM REGAL 17
TICKETS ON SALE FEB 13
Discounted tickets available to Latin Songwriters Hall of Fame members
(Use discount code: PACO2015)