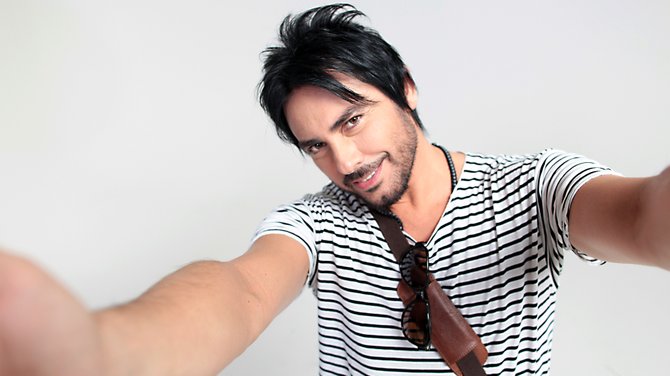 The rocker Beto Cuevas will receive a special industry recognition during the Latin Songwriters Hall of Fame's 3rd Annual La Musa Awards on October 15th, 2015 and is also recording a new album with his original group. The famous rocker, singer and Chilean actor (winner of numerous Grammy, Latin Grammy and MTV Awards) will be also be awarded the 'Conqueror Award' which recognizes important artistic contributions in the latin music community.
Original Article El Especial By Grace Marie Herger
New York-As leader of the legendary Chilean band La Ley, the singer has left a great legacy with unforgettable songs like "The Duel," "Here," "Out of Me" and "Lie," which was the winner of the ASCAP composition (ASCAP) Award, managed to sell millions of copies worldwide. 
What does at this time of your life belong to the Hall of Fame composers ?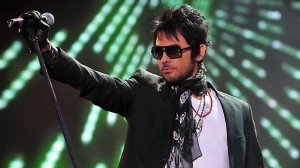 I am very honored by this distinction. Belonging to a select group of highly recognized as Emilio Estefan one Alvaro Torres and Diego Torres to name a few makes my work up to another level authors. But I recognize that I have been writing a long time ago so it is fascinating to a rock singer Conqueror receiving the award.
Who has been your biggest influence musically?
My father, a great music lover. Thanks to him I have cultivated my ear all my life and especially my stage of growth. My father showed me the way.
Who do you dedicate this award?
Andres Bobe founder of "The Law" (RIP). The he molded me and took my hand in the musical path artistically. To him my prize.
Together "The Law" over a year ago, how this miracle occurred?
It was a promise made ​​to us "back 10 years". We're reinstated and we recorded our album soon. We have 30 songs for a long repertoire of hits and we choose 14. It's been 12 years working together my brothers map. We are now mature and our music though Rock has electronic sounds and nuances of this era.