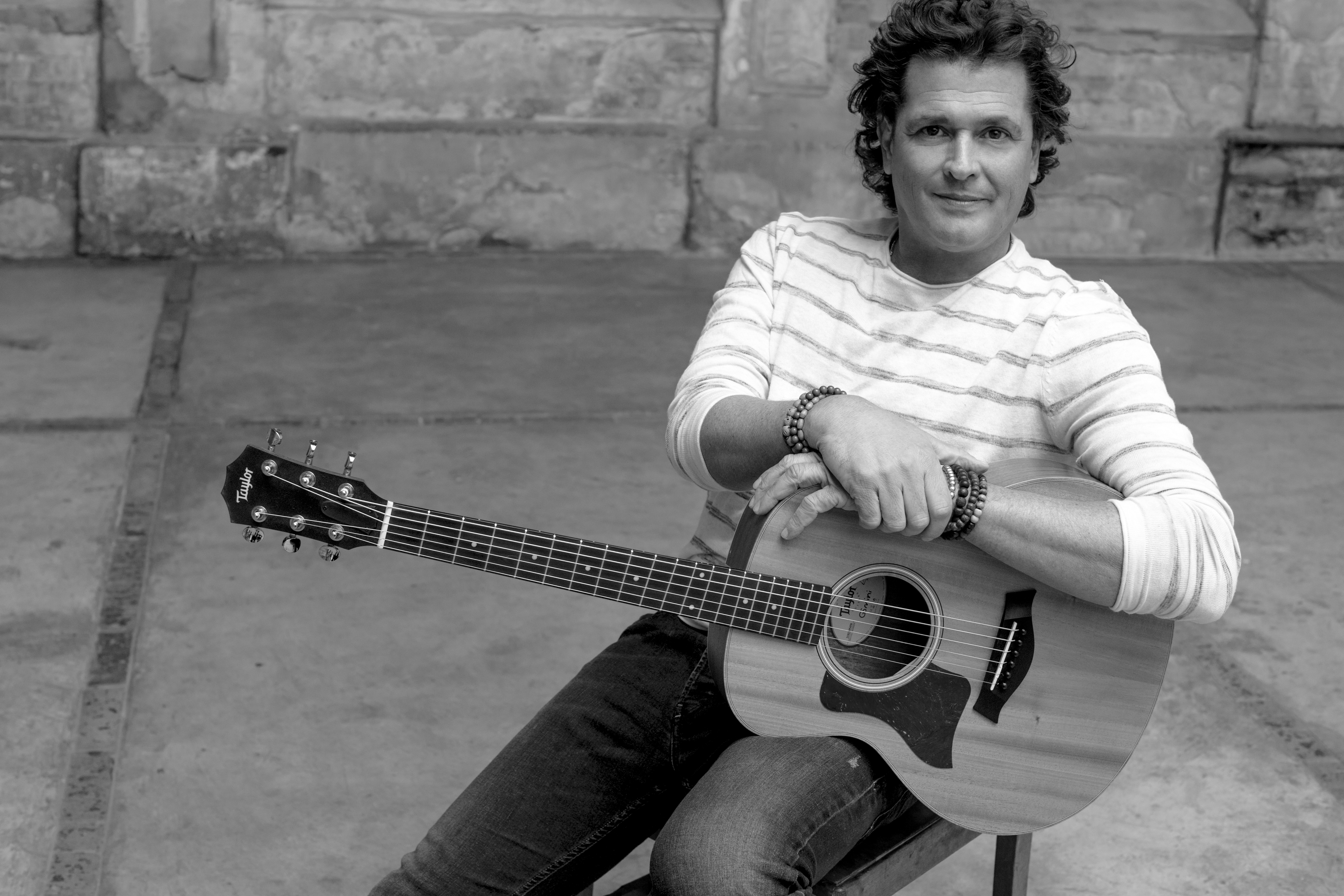 Miami, Fla. (July 5, 2017) – The Latin Songwriters Hall of Fame announced today that international music figure Carlos Vives will be inducted into this year's Latin Songwriters Hall of Fame at the 5th annual LA MUSA AWARDS . In addition LSHOF will honor the singer/songwriter with the organization's Icon Award.
A singer, composer, actor and entrepreneur, Carlos Vives is one of Colombia's most iconic artists and one of the most important figures in Latin music. With more than 20 million albums sold worldwide, he is considered a pioneer of the new Colombian and Latin American sound, who continues to sell out in many of the most important venues in the world. He has transcended more than two decades, has won 2 Grammys and 11 Latin Grammy Awards, has had 23 Grammy nominations (American and Latin), and has won multiple gold and platinum albums. He became the first Colombian artist to bring home a gramophone from the Recording Academy. For more than 20 years, Carlos Vives' creative impulse as a visionary of music has produced a significant footprint in how we've been accustomed to listen and dance to the different rhythms of the Caribbean coast of Colombia.
The 2017 LA MUSA AWARDS will be hosted by Jaime Camil and is scheduled to be held at the James L. Knight Center in Miami, Fla. Thursday, October 19th directed by Richard Jay-Alexander.
Latin Songwriters Hall of Fame Chairman Desmond Child and President Rudy Perez expressed in a joint statement: "Carlos Vives is one of the world's giants of Latin music, not only as a visionary and inarguably influential music creator, but also as an incomparable icon for all time as a performing artist. This year it all comes together for him at the 2017 LA MUSA AWARDS, where we can celebrate and honor his towering career and contributions to Latin music and culture".
Carlos Vives comments: "This honor has taken me by surprise and I never thought, in my wildest dreams, that I will be presented with this recognition. In my work in music, I am often faced with the challenges of songwriting, and each album has been a defying process that I enjoy. I am grateful for this honor and I am celebrating it with the people that inspire me every day, my fans".
Other luminaries that will be inducted at the black tie ceremony include: Ana Gabriel, Erika Ender, Martin Urieta and Roberto Livi.
To be eligible for induction into the Latin Songwriters Hall of Fame the songwriter, composer or lyricist must have had their first published work released at least 20 years prior to the year of induction. All inductees will be presented with the Silver LA MUSA Trophy Statuette.
Additional honors and special tribute performers will be announced throughout the summer. Tickets for gala at the James L. Knight Center are on sale at https://www1.ticketmaster.com/latin-songwriters-hall-of-fame-la-miami-florida-10-19-2017/event/0D0052DBCF62B063
About Carlos Vives
Songwriter, performer, producer and actor Carlos Vives is one of the most important figures in popular music. He created a new form of music combining rock with the vallenato and ancient sounds of his country and in the process sold 20 million albums, earned 11 Latin Grammy Awards, 2 Grammys and paved the way for the successes of Shakira and other great Colombian artists. Carlos' 20 year career is more vibrant than ever: in 2016 he released one of the biggest records in the world, "La Bicicleta, and has had two #1 singles in the first 4 months of 2017, for a total of 16 #1s in his career. He recently performed with Gustavo Dudamel in Los Angeles, CA, and received an Honorary Degree from the Berklee School of Music.
Born in the Caribbean city of Santa Marta, the third largest city of Colombia's Caribbean Region, Vives has strong ties to the indigenous peoples of the Sierra Nevada de Santa Marta. He has made them central characters in his lyrics and music videos, has sung in their ancient language and has invited them to participate in high-visibility events such as the Billboard Music Awards' red carpet and his stage performances. He has also spoken frequently about the great influence that the Afro-descendant culture has had on his music. He has worked to preserve, protect and promote these special and endangered communities and the environment in which they live.
About the Latin Songwriters Hall of Fame
The Latin Songwriters Hall of Fame is a 501c3 non-profit organization founded by renowned songwriters/producers Desmond Child and Rudy Perez in 2012 and modeled after the high standards set by the Songwriters Hall of Fame. Our mission is to educate, preserve, honor and celebrate the lives and music of the world's greatest Latin songwriters, composers and lyricists in every genre while developing and inspiring new generations of music creators through master classes, workshops, scholarships and digital initiatives. For more information about the Latin Songwriters Hall of Fame and the 5th annual LA MUSA Awards visit www.latinsonghall.com
Press Contact LSHOF :
Blanca Lassalle – CreativeLink 212-684-6001 – blanca@creativelinkny.com /
Sol Rivera – srl@creativelinkny.com