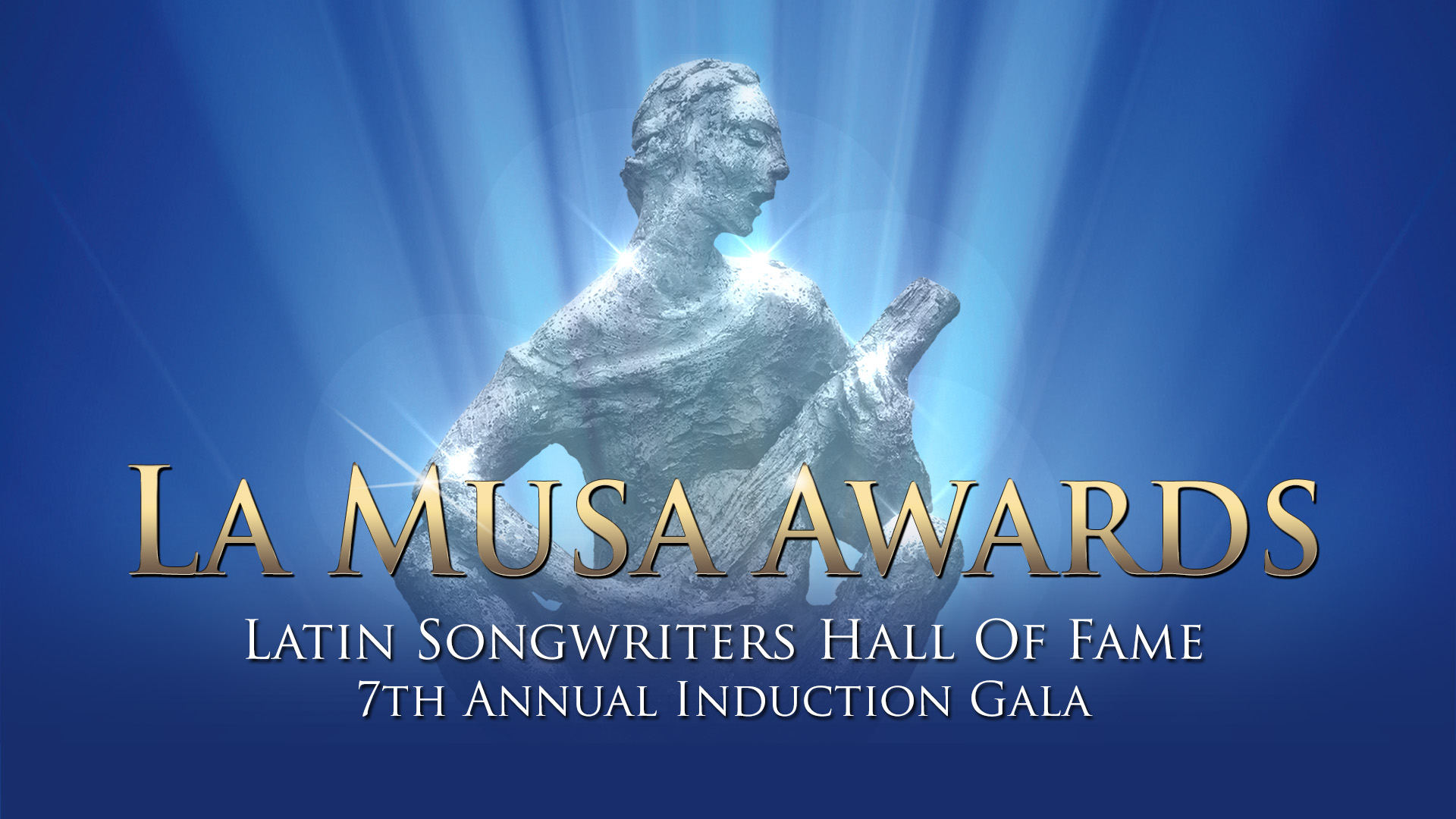 Miami Beach, Florida. (11 de marzo del 2019) – Para celebrar a los creadores musicales más renombrados y exitosos de todos los géneros de la música latina, la junta directiva del Latin Songwriters Hall of Fame (LSHOF) anuncia orgullosamente los nombres de los 24 cantautores y compositores nominados para ingresar al tan respetado e importante salón de la fama este año.
"Ingresar al Latin Songwriters Hall Of Fame durante LA MUSA AWARDS es uno de los honores más grandes que un compositor puede recibir. Es un evento excepcional en donde toda la industria se reúne para reconocer el trabajo y legado de los cantautores y compositores latinos que con sus invaluables joyas musicales han enriquecido e inspirado a generaciones. Felicidades a todos los nominados del 2019, estoy realmente emocionada de formar parte de esta ceremonia tan especial y de esta extraordinaria organización," expresó la nueva Presidente de LSHOF, Delia Orjuela.
Los Nominados del LSHOF 2019 incluyen a algunos de los más grandes intérpretes, letristas, y músicos en la historia de la música latina, quienes representan a casi una docena de países de todas las latitudes del Continente Americano y de la Península Ibérica. La lista de nominados de este año muestra la gran diversidad de estilos que forman parte del magnífico espectro cultural que actualmente une a la comunidad de la música latina.
Todos los nominados han contribuido al legado colectivo y permanente de una industria que orgullosamente honra nuestras diferencias y destaca lo que hace a cada uno de estos artistas único. La lista abarca desde iconos románticos como Juan Manuel Serrat y Pablo Milanés, a leyendas tropicales como Rubén Blades y Willy Colon, a pioneros del pop y del género urbano como Ivy Queen y Daddy Yankee, así como el creador de éxitos mexicoamericano A.B. Quintanilla.
"Los nominados de este año son realmente diversos y merecedores de este honor. Estoy muy orgulloso de formar parte de una organización que honra a los cantautores y compositores más grandes y prolíferos de la música latina. Espero con ansias nuestra 7ma. entrega anual de LA MUSA AWARDS," agregó el Chairman / CEO de LSHOF, Rudy Pérez.
El grupo de ilustres talentos que ingresaron al salón de la fama en el 2018 incluyó a la mexicana pionera del pop Gloria Trevi, el pianista y compositor cubano Chucho Valdés, el cantautor ecuatoriano Carlos Rubira Infante, y al músico colombiano-venezolano Fernando Osorio.
Los seis cantautores y compositores elegidos para el 2019 serán oficialmente ingresados al salón de la fama durante la 7ma. entrega anual de LA MUSA AWARDS que se llevará a cabo el jueves, 24 de octubre del 2019 en el James L. Knight Center de Miami.
Esta es la lista completa de los Nominados al LSHOF este año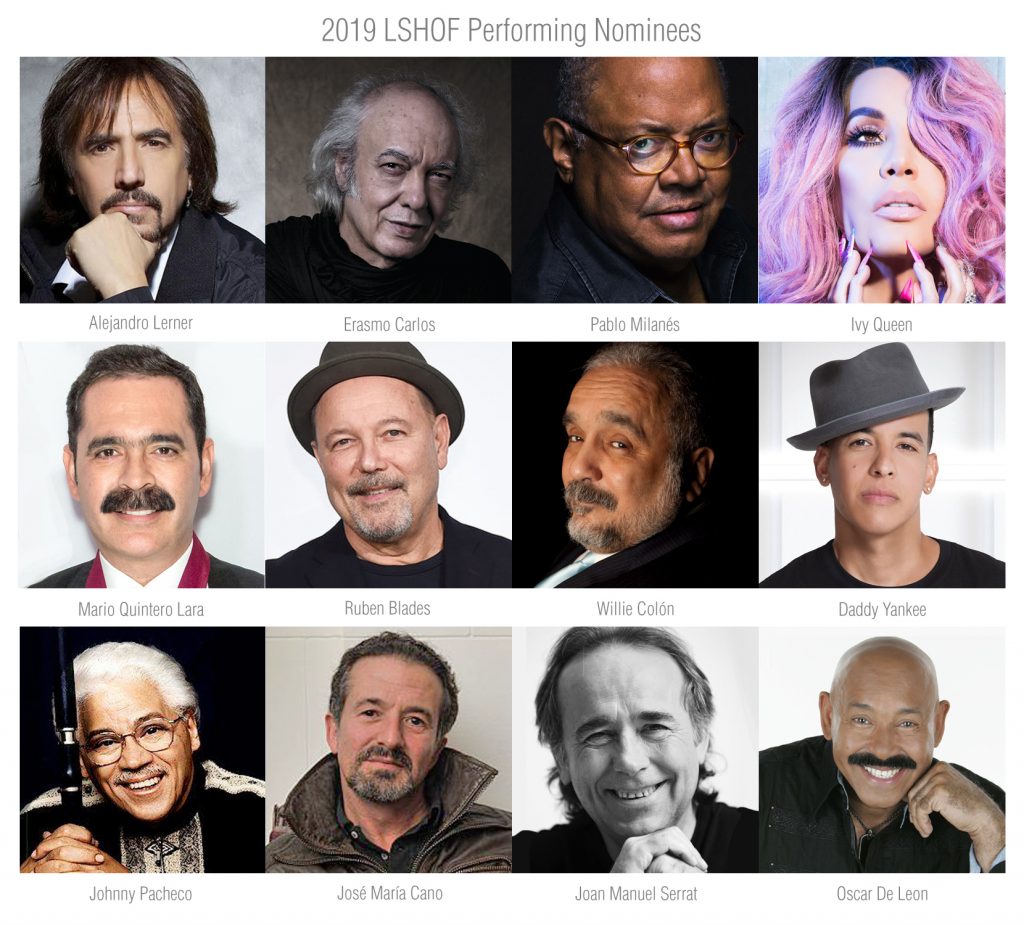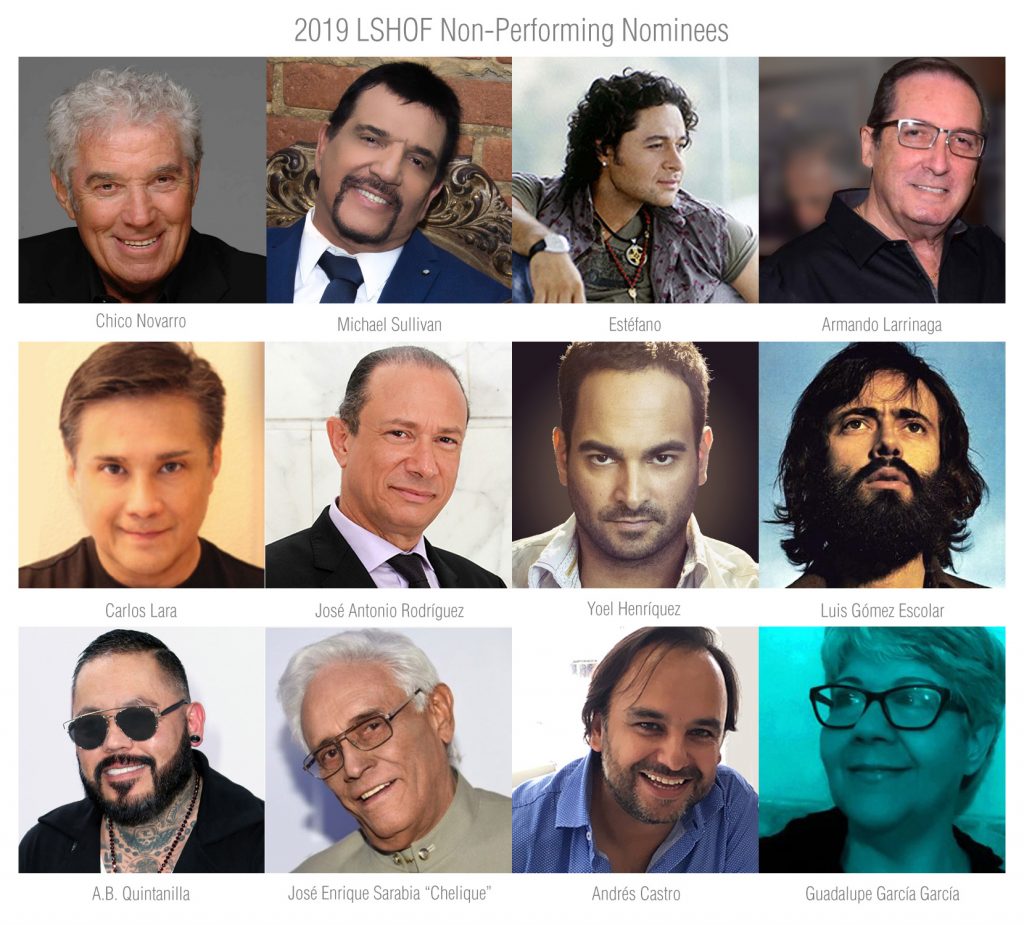 PERFORMING SONGWRITER NOMINEES:
Alejandro Lerner (Argentina)
Erasmo Carlos (Brazil)
Pablo Milanés (Cuba)
Ivy Queen (Puerto Rico)
Mario Quintero Lara – (Mexico)
Ruben Blades (Panama)
Willie Colón (Puerto Rico)
Daddy Yankee (Puerto Rico)
Johnny Pacheco (Dominican Republic)
José María Cano (Spain)
Joan Manuel Serrat (Spain)
Oscar D' León (Venezuela)
NON-PERFORMING SONGWRITER NOMINEES:
Chico Navarro (Argentina)
Michael Sullivan (Brazil)
Fabio Alonso Salgado "Estéfano" (Colombia)
Armando Larrinaga (Cuba)
Carlos Lara (Mexico)
José Antonio Rodríguez (Dominican Republic)
Yoel Henríquez (Puerto Rico)
Luis Gómez Escolar (Spain)
A.B. Quintanilla (USA)
José Enrique Sarabia "Chelique" (Venezuela)
Andrés Castro (Colombia)
Guadalupe García García (Cuba)
VOTA POR TUS CANTAUTORES Y COMPOSITORES FAVORITOS
El período de votación ya ha comenzado y concluirá a la medianoche del 15 de abril. Los seis finalistas elegidos para ingresar al Latin Songwriter Hall Of Fame serán anunciados el lunes, 6 de mayo al medio día. Para elegir a sus favoritos, el público y los aficionados de la música deberán registrarse gratuitamente como miembros del Latin Songwriters Hall Of Fame, entrando a: https://www.latinsonghall.com/join/membership-sign/
Más acerca del Latin Songwriters Hall Of Fame:
Latin Songwriters Hall Of Fame es una organización sin fines de lucro fundada en el 2012 por los reconocidos compositores y productores Desmond Child y Rudy Pérez. LSHOF (la sigla en inglés) tiene como misión educar, honrar y celebrar las vidas y la música de los autores y compositores latinos más destacados a nivel mundial. Así como inspirar a las nuevas generaciones de compositores a través de clases, talleres, becas e iniciativas digitales.
Contacto de Prensa: