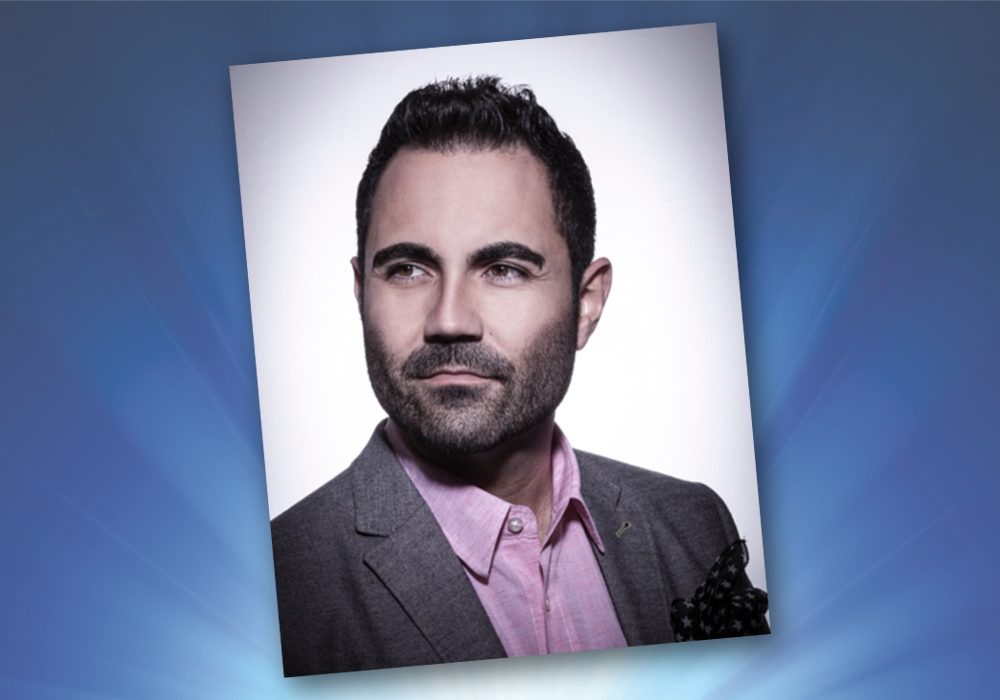 Pitbull Will Receive The Icon Award And Will Be Honored With A Special Tribute By Cuban Singer/Songwriter Lena Burke
In Addition, Diego Torres, Emmanuel, Luis Enrique, Claudia Brant And Other Stars, Will Join The Great Lineup Of Stars Who Will Perform During The Gala
Tickets for the 7th annual LA MUSA AWARDS are now on sale via Ticketmaster.com
Miami, FL. (October 21, 2019.) The Latin Songwriters Hall of Fame (LSHOF) is proud to announce that radio personality Enrique Santos will take the stage as host of the upcoming 7th annual 2019 LA MUSA AWARDS.
Taking place on October 24 at the James L. Knight Center in Miami, the 2019 LA MUSA AWARDS will honor this year's class of Inductees: Puerto Rican reggaeton trailblazer Ivy Queen ("Quiero Bailar," "Que Lloren"); legendary Puerto Rican music icon Willie Colón ("Aguanile," "La Murga," "Sin Poderte Hablar"); Brazilian composer, musician, producer, and singer Michael Sullivan ("Um Dia De Domingo," "Me Dê Motivo"); Argentine composer and singer Chico Novarro ("Algo Contigo," "Cantata a Buenos Aires"); and Cuban composer, pianist, and arranger Armando Larrinaga ("Un Millón de Rosas," "Me Estoy Enamorando," "Vida").
A selection of artists and industry leaders will also be commended for the impact they have had on Latin music and culture over the course of their careers. Cuban-American entertainer, producer and international superstar Pitbull will be presented with the Icon Award including a special tribute to him by Cuban singer-songwriter Lena Burke; while Grammy Award and Latin Grammy Award-winning guitarist, producer and songwriter Dan Warner, who passed away on September 4, will be posthumously honored with the La Musa Founders Award including a musical tribute by the Prince of Salsa, Luis Enrique; prominent regional Mexican songwriter and producer Luciano Luna will be presented with the Conqueror Award; Puerto Rican recording star Kany García will receive the La Musa Elena Casals Award; Chairman & Chief Executive Officer for Universal Music Latin America and Iberian Peninsula, Jesús López, will be given the Desi Arnaz Pioneer Award; and President for Kobalt Music Latin America Nestor Casonu will be the recipient of the Ralph S. Peer Publishers Award and Elvis Crespo's Grammy-nominated international party anthem and Billboard #1 hit "Suavemente", will be this year's Song Of All Time.
During the ceremony, legendary Mexican icon José José, who passed away on September 28, will be recognized posthumously with the Living Legend Award and celebrated with a special tribute by singer and actor Pablo Montero. Other surprises include musical performances by the Argentine singer-songwriter Diego Torres, Mexican star Emmanuel, renowned Grammy-winning singer-songwriter Claudia Brant, as well as a performance by Banda Fortuna, who will honor Luciano Luna.
This year, music streaming platform Spotify returns as the official Title Sponsor of the LA MUSA AWARDS, reflecting the company's exceptional commitment to supporting Latin music and songwriters on its global platform with the continuing partnership. Having Spotify as a loyal ally and supporter of the Latin Songwriters Hall Of Fame exalts the cultural importance and the industry relevance of Latin music. It also celebrates the people who make it, now that Latin artists and music creators continue to break down language barriers and geographical distance through their work. To celebrate the 2019 LA MUSA AWARDS, the platform launched a playlist called "De Puño y Letra" as a dedication to Latin songwriters and artists such as José José, Ivy Queen, Elvis Crespo, Willie Colón, Kany Garcia, Chico Novarro, Michael Sullivan and many others.
Listen to "De Puño y Letra" in Spotify
https://spoti.fi/2IwiAwF
About Spotify
Spotify transformed music listening forever when we launched in 2008. Our mission is to unlock the potential of human creativity by giving a million creative artists the opportunity to live off their art and billions of fans the opportunity to enjoy and be inspired by these creators. Everything we do is driven by our love for music.
Discover, manage, and share over 50 million tracks for free, or upgrade to Spotify Premium to access exclusive features including offline mode, improved sound quality, Spotify Connect and ad-free listening.
Today, we are the world's most popular audio streaming subscription service with a community of more than 232 million users, including 108 million Spotify Premium subscribers, across 79 markets.
For more information, images, or to contact the press team, please head over to our press page at https://newsroom.spotify.com/
About Latin Songwriters Hall Of Fame
The Latin Songwriters Hall of Fame is a 501c3 non-profit organization founded in 2012 by renowned songwriter/producers Desmond Child and Rudy Pérez. LSHOF's mission is to educate, honor and celebrate the lives and music of the world's greatest Latin Songwriters and Composers as well as inspiring new generations of music creators through masterclasses, workshops, scholarships, and digital initiatives
Press Contact:
Dario Molina / Monica Escobar
The 3 Collective
dario@the3collective.com / monica@the3collective.com
https://www.the3collective.com