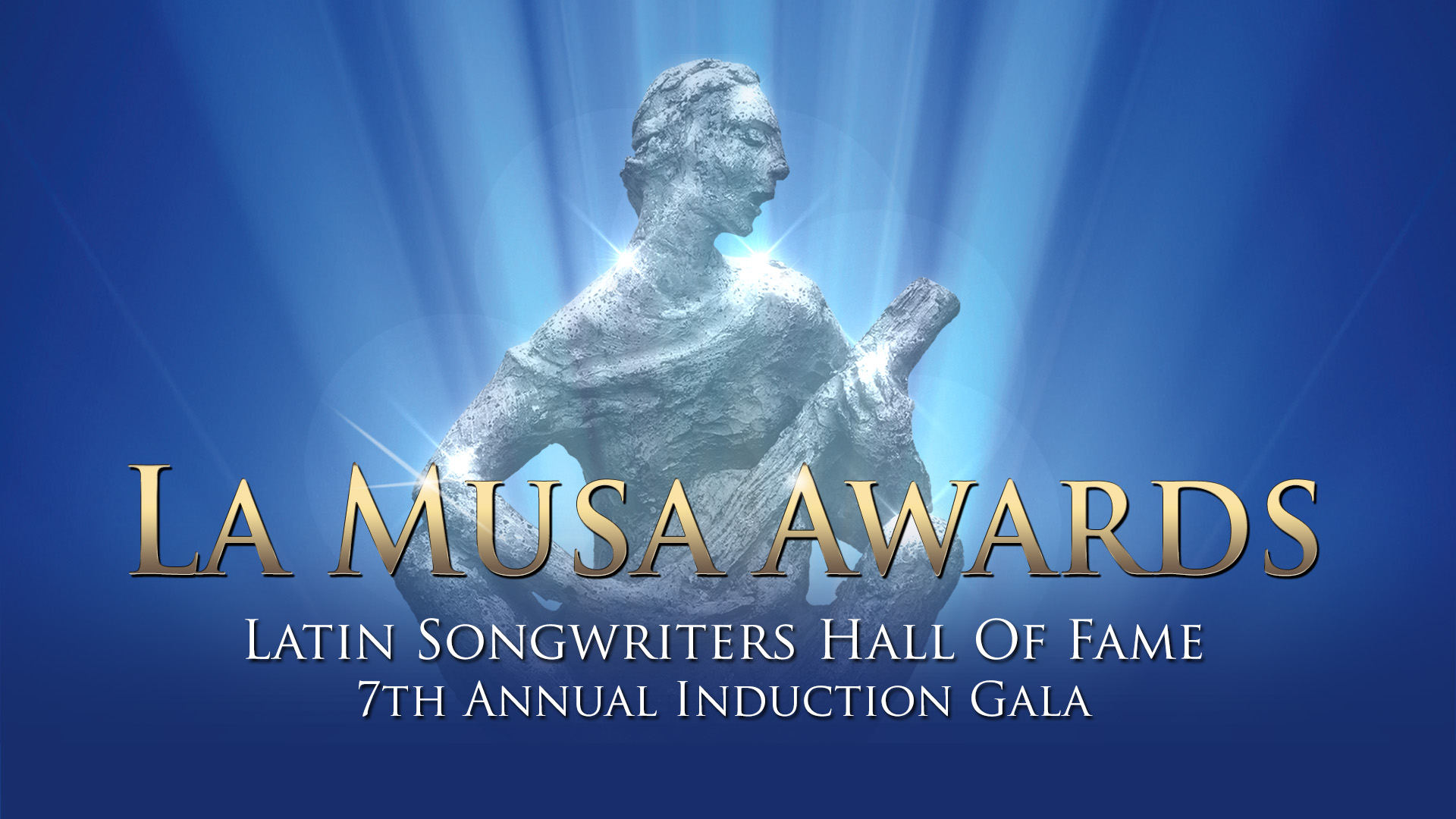 Miami Beach, Florida. (March 11, 2019) – Celebrating the most renowned and accomplished music creators across all genres of Latin music, the Board of Directors and Officers of the Latin Songwriters Hall of Fame (LSHOF) have proudly announced the names of the 24 songwriters and composers nominated this year for induction into the esteemed hall.
"Being inducted into the Latin Songwriters Hall Of Fame at the LA MUSA AWARDS is one of the highest honors a songwriter can receive. It is a remarkable event where the entire industry comes together and recognizes the life's work of Latino songwriters and composers who have enriched and inspired generations with their invaluable musical gems. Congratulations to all of the 2019 nominees, I am absolutely thrilled to be a part of this special ceremony and extraordinary organization." expressed new LSHOF President, Delia Orjuela.
LSHOF 2019 Nominees include some of the greatest performers, lyricists, and musicians in the history of Latin music, representing nearly a dozen nations from all over the Americas and the Iberian Peninsula. This year's list of nominees showcases the vibrant diversity of styles and sensibilities that are part of the magnificent cultural spectrum that unites the Latin music community today.
From romantic icons like Juan Manuel Serrat and Pablo Milanés, to tropical legends like Rubén Blades and Willy Colon, to pop and urban music pioneers Ivy Queen and Daddy Yankee, and Mexican-American hit maker A.B. Quintanilla; all of the nominees have contributed to the collective and timeless legacy of an industry that proudly honors our differences and highlights what makes each of these artists unique in their own right.
"This year's nominees are so diverse and deserving. I'm so proud to be part of an organization that honors the greatest of the great songwriters and composers of Latin music. I look forward to our 7th annual LA MUSA AWARDS," added LSHOF Chairman / CEO, Rudy Pérez.
The group of illustrious 2018 inductees included Mexican pop trailblazer Gloria Trevi, Cuban pianist and composer Chucho Valdés, Ecuadorian singer-songwriter Carlos Rubira Infante, and Colombian/Venezuelan musician Fernando Osorio
The final top six elected songwriters and composers for 2019 will be officially inducted at the 7th annual LA MUSA AWARDS to take place on Thursday, October 24, 2019 at the James L. Knight Center in Miami.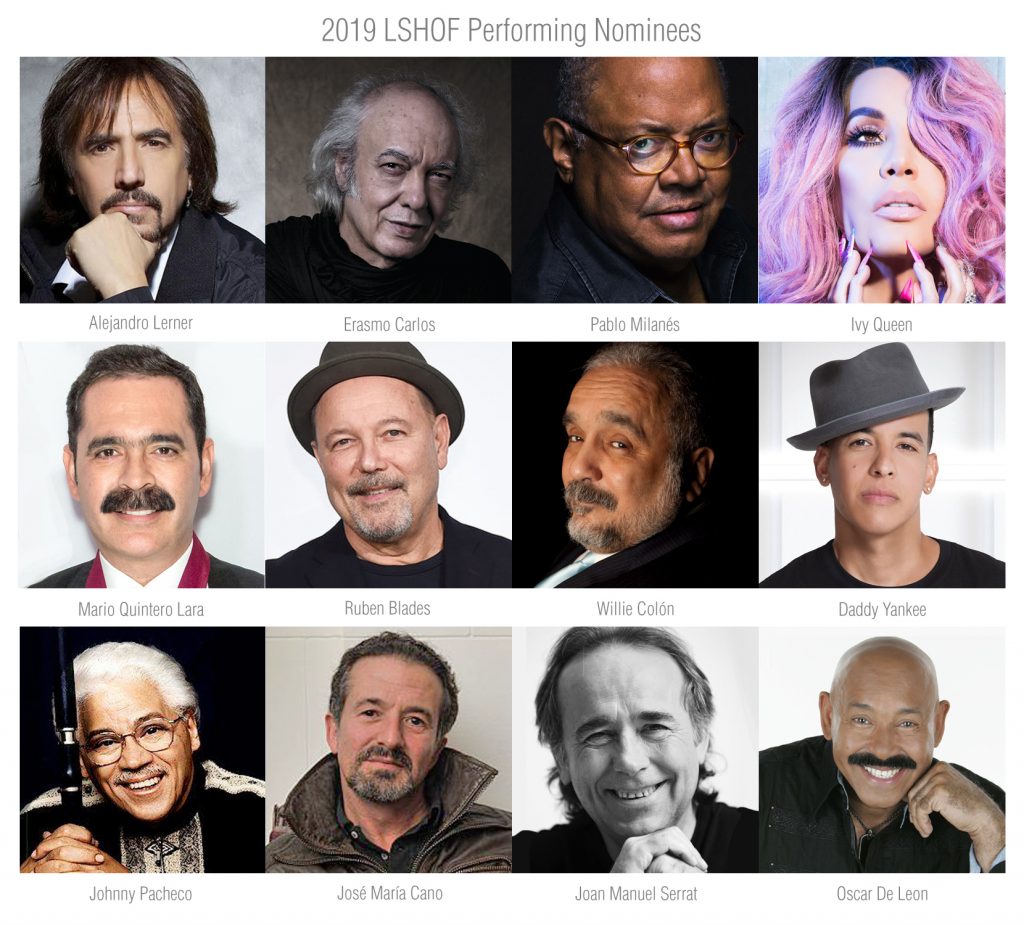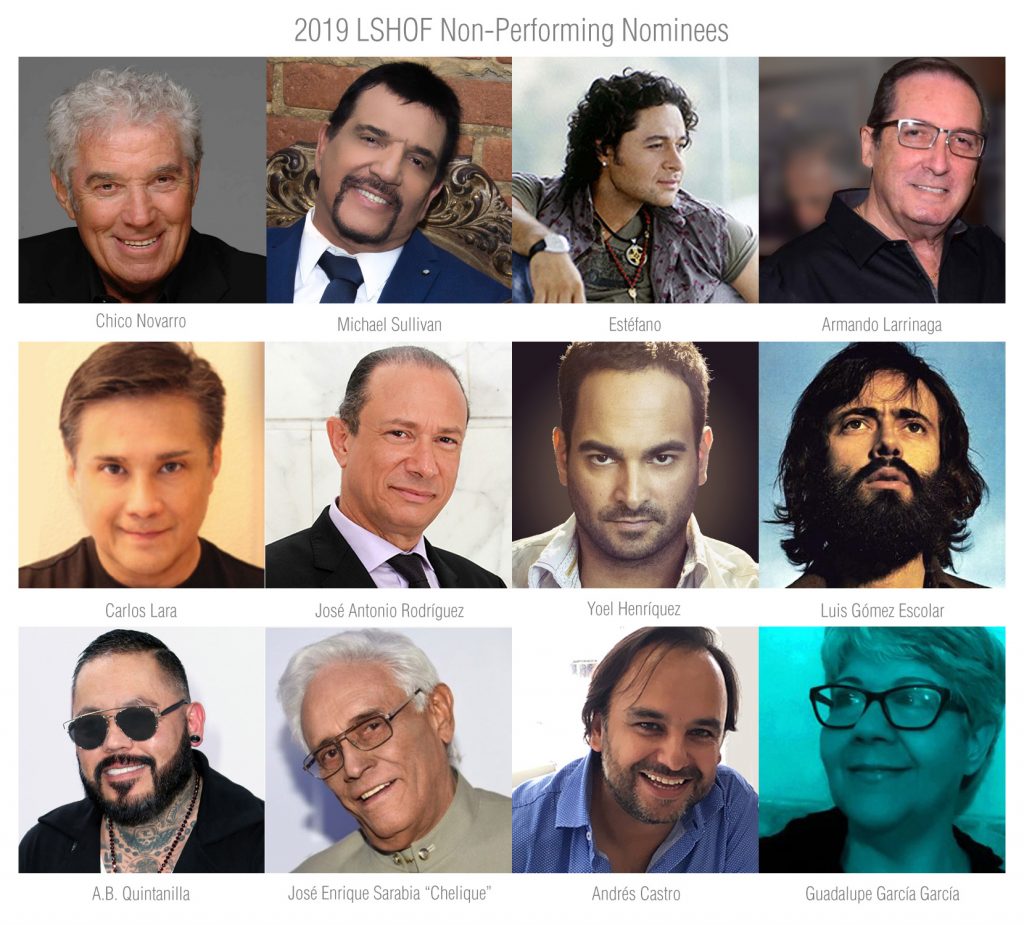 PERFORMING SONGWRITER NOMINEES:
Alejandro Lerner (Argentina)
Erasmo Carlos (Brazil)
Pablo Milanés (Cuba)
Ivy Queen (Puerto Rico)
Mario Quintero Lara – (Mexico)
Ruben Blades (Panama)
Willie Colón (Puerto Rico)
Daddy Yankee (Puerto Rico)
Johnny Pacheco (Dominican Republic)
José María Cano (Spain)
Joan Manuel Serrat (Spain)
Oscar D' León (Venezuela)
NON-PERFORMING SONGWRITER NOMINEES:
Chico Navarro (Argentina)
Michael Sullivan (Brazil)
Fabio Alonso Salgado "Estéfano" (Colombia)
Armando Larrinaga (Cuba)
Carlos Lara (Mexico)
José Antonio Rodríguez (Dominican Republic)
Yoel Henríquez (Puerto Rico)
Luis Gómez Escolar (Spain)
A.B. Quintanilla (USA)
José Enrique Sarabia "Chelique" (Venezuela)
Andrés Castro (Colombia)
Guadalupe García García (Cuba)
VOTE FOR YOUR FAVORITE SONGWRITERS & COMPOSERS
The voting period has commenced and will be open until April 15 at midnight. The 2019 Latin Songwriter Hall Of Fame Inductees will be announced Monday, May 6th at 12 noon. Music fans, aficionados and professionals alike can vote for their favorite composers by becoming members of the Latin Songwriters Hall Of Fame, free of charge at: https://www.latinsonghall.com/join/membership-sign/
About Latin Songwriters Hall Of Fame
The Latin Songwriters Hall of Fame is a 501c3 non-profit organization founded in 2012 by renowned songwriter/producers Desmond Child and Rudy Pérez. LSHOF's mission is to educate, honor and celebrate the lives and music of the world's greatest Latin Songwriters and Composers as well as inspiring new generations of music creators through master classes, workshops, scholarships and digital initiatives