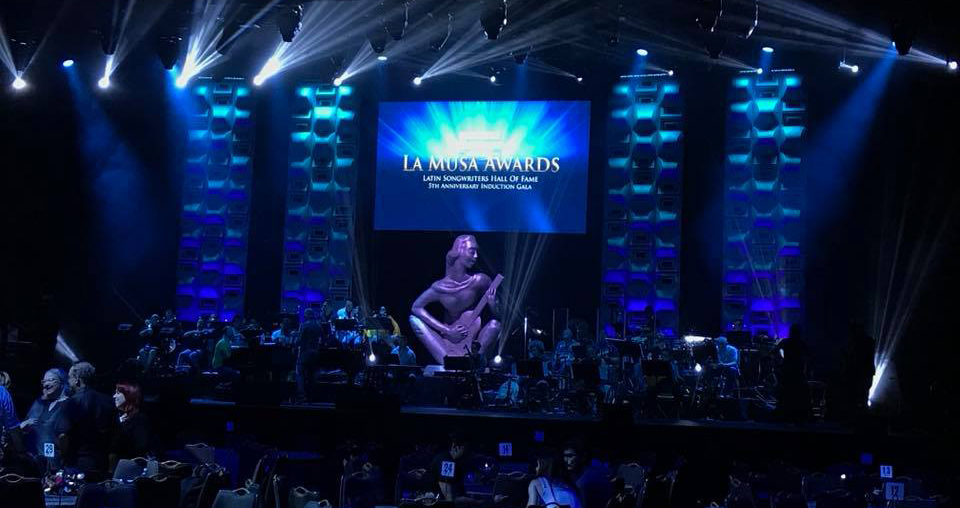 Miami, Fla. (March 20, 2018) –The Board of Directors and Officers of the Latin Songwriters Hall of Fame (LSHOF) proudly announce the names of the 24 songwriters and composers nominated this year for induction into the esteemed hall. The final top six elected songwriters and composers will be officially inducted at the 6th annual LA MUSA AWARDS to take place October 18th at the James L. Knight Center in Miami.
THE COMPLETE LIST OF 2018 NOMINEES
PERFORMING SONGWRITER NOMINEES:
Charly García (Argentina)
João Gilberto (Brazil)
Horacio Salinas (Chile)
Juanes (Colombia)
Chucho Valdez (Cuba)
Marco Antonio Solís (Mexico)
Gloria Trevi (Mexico)
Vico C (Puerto Rico)
Willy Colón (Puerto Rico)
Joan Manuel Serrat (Spain)
Ruben Rada (Uruguay)
Oscar D' León (Venezuela)
NON-PERFORMING SONGWRITER NOMINEES
Chico Navarro (Argentina)
Erasmo Carlos (Brazil)
Armando Larrinaga (Cuba)
Kike Santander (Colombia)
Carlos Rubira Infante (Ecuador)
Guillermo de León Ruíz (Guatemala)
Armando Ávila (Mexico)
Roberto Angleró (Puerto Rico)
Rafael Solano (Dominican Republic)
Luis Gomez Escolar (Spain)
KC Porter (USA)
Fernando Osorio (Venezuela)
VOTE FOR YOUR FAVORITE SONGWRITERS & COMPOSERS
The voting period will be open until Sunday, April 15, 2018 at midnight. The 2018 Latin Songwriter Hall Of Fame Inductees will be announced May 1st. Music fans, aficionados and professionals alike can vote for their favorite composers by becoming members of the Latin Songwriters Hall Of Fame, free of charge at: https://www.latinsonghall.com/
About Latin Songwriters Hall Of Fame
The Latin Songwriters Hall of Fame is a 501c3 non-profit organization founded in 2012 by renowned songwriter/producers Desmond Child and Rudy Pérez. LSHOF's mission is to educate, honor and celebrate the lives and music of the world's greatest Latin Songwriters and Composers as well as inspiring new generations of music creators through master classes, workshops, scholarships and digital initiatives.