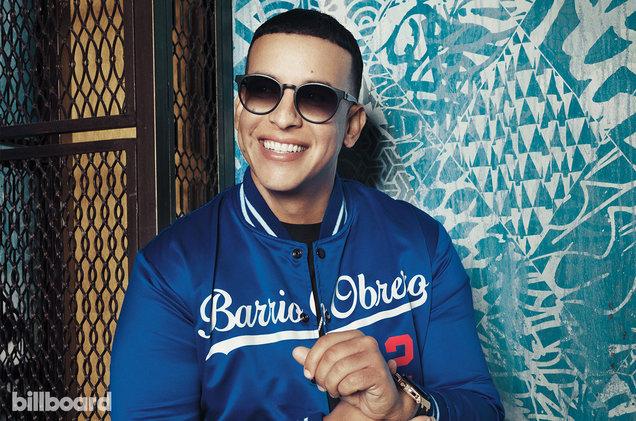 BILLBOARD: 3/11/2019 by Jessica Roiz
The Hall of Fame has opened up voting to determine this year's six honorees. Vote for your favorite artists!
The Latin Songwriters Hall of Fame (LSHOF) has announced the 24 songwriters and composers nominated this year for induction into the esteemed hall.
Celebrating some of the greatest Latin performers, lyricists and musicians, this year's diverse list of nominees includes romantic crooner Pablo Milanes, salsa icon Ruben Blades, and reggaeton superstar Daddy Yankee.
New LSHOF President, Delia Orjuela, emphasized in a statement that "being inducted into the Latin Songwriters Hall Of Fame at the La Musa Awards is one of the highest honors a songwriter can receive." She added, "It is a remarkable event where the entire industry comes together and recognizes the life's work of Latino songwriters and composers who have enriched and inspired generations with their invaluable musical gems."
Only six of the 24 nominees will be selected for induction into the Hall of Fame, who will be honored at the 7th Annual La Musa Awards on Thursday, Oct. 17, 2019, Thursday, Oct. 24, 2019at the James L. Knight Center in Miami.
Voting is open to the public and will run until midnight April 15. The 2019 inductees will be revealed at noon on Monday, May 6. You can vote for your favorite composer here.
See the complete 2019 Latin Songwriters Hall of Fame nominees below.
PERFORMING SONGWRITER NOMINEES
Alejandro Lerner (Argentina)
Erasmo Carlos (Brazil)
Pablo Milanés (Cuba)
Ivy Queen (Puerto Rico)
Mario Quintero Lara – (Mexico)
Ruben Blades (Panama)
Willie Colón (Puerto Rico)
Daddy Yankee (Puerto Rico)
Johnny Pacheco (Dominican Republic)
José María Cano (Spain)
Joan Manuel Serrat (Spain)
Oscar D' León (Venezuela)
NON-PERFORMING SONGWRITER NOMINEES
Chico Navarro (Argentina)
Michael Sullivan (Brazil)
Fabio Alonso Salgado "Estéfano" (Colombia)
Armando Larrinaga (Cuba)
Carlos Lara (Mexico)
José Antonio Rodríguez (Dominican Republic)
Yoel Henríquez (Puerto Rico)
Luis Gómez Escolar (Spain)
A.B. Quintanilla (USA)
José Enrique Sarabia "Chelique" (Venezuela)
Andrés Castro (Colombia)
Guadalupe García García (Cuba)