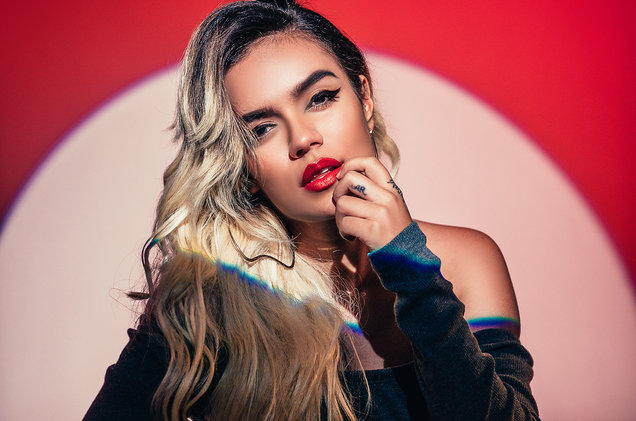 BILLBOARD 10/2/2018 by Suzette Fernandez
Karol G, Gente de Zona and Descemer Bueno will be honored at the 2018 La Musa Awards presented by Spotify, the Latin Songwriters Hall of Fame (LSHOF) founders, Desmond Child and Rudy Pérez announced on behalf of the Board of Directors.
Gente de Zona will receive the Hero Award, Karol G will be the recipient of La Musa Elena Casals Award & Descemer Bueno as the recipient of the Conqueror Award. These special awards recognize the Honoree's trailblazing career and outstanding musical contribution as a performer and songwriter in Latin Music.
"This gives me motivation to continue doing what I love the most through my music & to inspire others and be able to reach every corner of the world," said Karol G in a press statement.
"By acknowledging them in this way, we are recognizing and encouraging their unstoppable potential as we confidently place all our hopes and dreams on them," added Desmond Child and Rudy Pérez.
Previously honored with the prestigious Hero Award include: Prince Royce (2013), Miguel (2014), Fonseca (2015), Café Tacuba (2016) and Wisin (2017). Alejandra Guzmán (2015), Julieta Venegas (2016) and Ednita Nazario (2017) have been honored with the La Musa Elena Casals Award. And, previously honored with the Conqueror Award were: Draco Rosa (2013), Jencarlos Canela (2014), Beto Cuevas (2015), Alejandro Sanz (2016) and Horancio Palencia (2017).
The 6th annual La Musa Awards, presented by Spotify and directed by Richard Jay-Alexander, will be held on Oct. 18th at the James L. Knight Center in Miami. The event will be hosted by Puerto Rican actor/singer Ektor Rivera.