By Judy Cantor-Navas | January 28, 2013 5:35 PM EST | Original BillboardBiz Article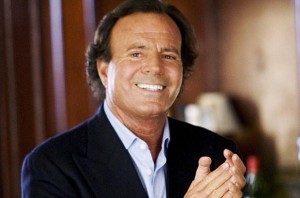 Manuel Alejandro, Jose Angel "Ferrusquilla" Espinosa, Jose Feliciano, Julio Iglesias, Armando Manzanero, and Concha Valdez Miranda are the first five songwriters to be honored by the recently created Latin Songwriters Hall of Fame at a ceremony presented in association with Billboard.
The composers, from Spain, Mexico, Puerto Rico, Mexico and Cuba, will be inducted at a ceremony on Tuesday, April 23, at the New World Center in Miami Beach. John Leguizamo will host the gala event, which takes place during the Billboard Latin Music Conference.
Composer Desmond Child and composer/producer Rudy Perez, co-founders of the hall, announced the inaugural inductees today (January 28) at a press conference in Miami. Spanish pop singer/songwriter Natalia Jiménez — who will receive a special award for young songwriters, Jon Secada, and members of the Latin Songwriters Hall of Fame Board of Directors joined Perez and Child for the announcement.
April's black-tie gala and subsequent Hall of Fame events will "honor the world's greatest Latin songwriters and their music in every genre."
A nominating committee made up of songwriters, performing artists, musicians, producers, recording engineers, music critics and industry executives will meet once a year to nominate twenty-four candidates from all genres of Spanish and Portuguese-language music in the categories of Performing Songwriters and Non-Performing Songwriters.
All members of the organization were eligible to vote for five out of the twenty-four of the inaugural round of nominees.