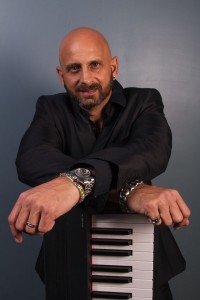 Marlow Rosado
Gloria Estefan, Alejandro Sanz, Jencarlos Canela, David Bisbal, Ednita Nazario, Natalia Jiménez, Miguel, Gustavo Santaolalla, Diego Torres, Jon Secada, and De La Torre are among the stars confirmed to attend LA MUSA AWARDS® on October 18 in Miami Beach
---
Miami, Fla. (October 2, 2014) – Marlow Rosado, composer, musician and Grammy-winning producer, will receive this year's 'La Musa Elena Casals Award' during the LA MUSA AWARDS® on October 18 in Miami Beach.
Natalia Jiménez, who received the award last year, will present the 'La Musa' trophy to Marlow Rosado during the 2nd annual Latin Songwriters Hall of Fame induction gala. Rosado won a Grammy for 'Best Tropical Latin Album' for his album RETRO, a tribute to the salsa greats of the 1970s. This year, Marlow Rosado released a new album, SALSANIMAL, and the first single "Quiero Que Me Quieras" reached the top position on radio charts across the country.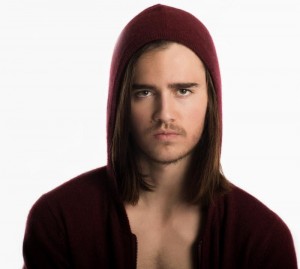 The young Ohio-born Cuban-American singer, De La Torre, was invited to perform at the LA MUSA AWARDS® in Marlow Rosado's tribute. De La Torre is also featured on Rosado's new album, SALSANIMAL on the bonus single "A Tus Pies".
Gloria Estefan, Alejandro Sanz, Ednita Nazario, Miguel, Diego Torres, Jencarlos Canela, Jon Secada, David Bisbal, Natalia Jiménez, Gustavo Santaolalla, and many other presenters, performers and honored guests will attend this year's ceremony.
This year, Latin Songwriters Hall of Fame (LSHOF) will induct into its Hall of Fame (El Pabellón De La Fama De Los Compositores Latinos) four of Latin music's most influential internationally acclaimed performing songwriters, lyricists, and composers listed by country of origin:
Gloria Estefan (Cuba)
Omar Alfanno (Panama)
Lolita De La Colina (México)
Rafael Pérez Botija (Spain)
The Latin Songwriters Hall Of Fame Induction Gala, LA MUSA AWARDS™, will be honoring these world-famous Latin music creators for their unforgettable songs in both Spanish and Portuguese and will feature exciting performances and moving tributes by some of the most talented artists in the music world.
LA MUSA AWARDS™ hosted by Eglantina Zingg will be held on October 18, 2014 at the Ritz-Carlton South Beach in Miami Beach. Tickets for the event are available at http://www.latinsonghall.org the webpage for LSHOF.
About Latin Songwriters Hall of Fame:
Latin Songwriters Hall of Fame is a non-profit educational organization founded by renowned songwriter/producers Desmond Child and Rudy Pérez in 2012 to honor and celebrate the songs and lives of the world's greatest Latin music creators. Songwriters, performers, musicians, producers, engineers, music critics, and industry executives comprise LSHOF's nominating committee
For more information visit: www.latinsonghall.org