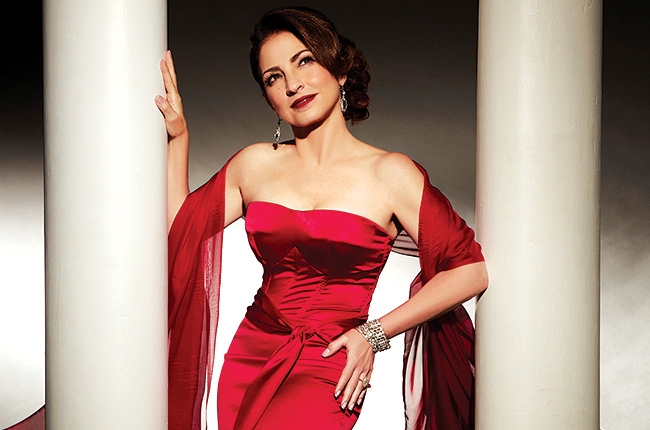 BILLBOARD | By Justino Aguila | September 11, 2014
When Gloria Estefan is inducted into the Latin Songwriters Hall of Fame on Oct. 18, her peers, including Ednita Nazario and Jon Secada, will pay tribute to the Latin superstar.
Gloria Estefan Among 2014 Latin Songwriters Hall of Fame Inductees
Nazario and Secada will celebrate Estefan in a musical tribute at the Ritz-Carlton South Beach in Miami Beach. The event will celebrate other artists, including Panamanian songwriter Omar Alfanno, Mexico's Lolita De La Colina and Spain's Rafael Pérez Botija.
Nazario's career spans more than 30 years and includes many awards, including a Drama Desk Award nomination for The Capeman on Broadway, which was written by Paul Simon. Secada has also had many accolades and has written for Estefan, Ricky Martin and Jennifer Lopez, among others.
Estefan is known around the world for her iconic music. She's had dozens of No. 1s on the Billboard charts, and in 2011, "Hotel Nacional" from her album Miss Little Havana placed her as the first female to debut at No. 1 on Billboard's Hot Latin Songs chart since Rocio Durcal posted the first No. 1 in 1986.
Estefan has three No. 1s on the Hot 100: "Anything for You" with Miami Sound Machine (1988), "Don't Wanna Lose You" (1989) and "Coming Out of the Dark" (1991).
On Hot Latin Songs, she's had 15 No. 1s, including "Mi Tierra" (1993) and Alejandro Fernandez's "En El Jardin" (1997), which each spent six weeks at the top, her longest running No. 1s.
On Top Latin Albums, the entertainer has had three No. 1s, including Mi Tierra, (1993), the album with the most weeks at No. 1 in the chart's history (58). She has also posted four top 10s on the Billboard 200.
The nonprofit Latin Songwriters Hall of Fame was founded by songwriter/producers Desmond Child and Rudy Pérez in 2012 to honor the songs and those who wrote them. Songwriters, musicians, producers, engineers, music critics and industry executives make up the organization's committee.