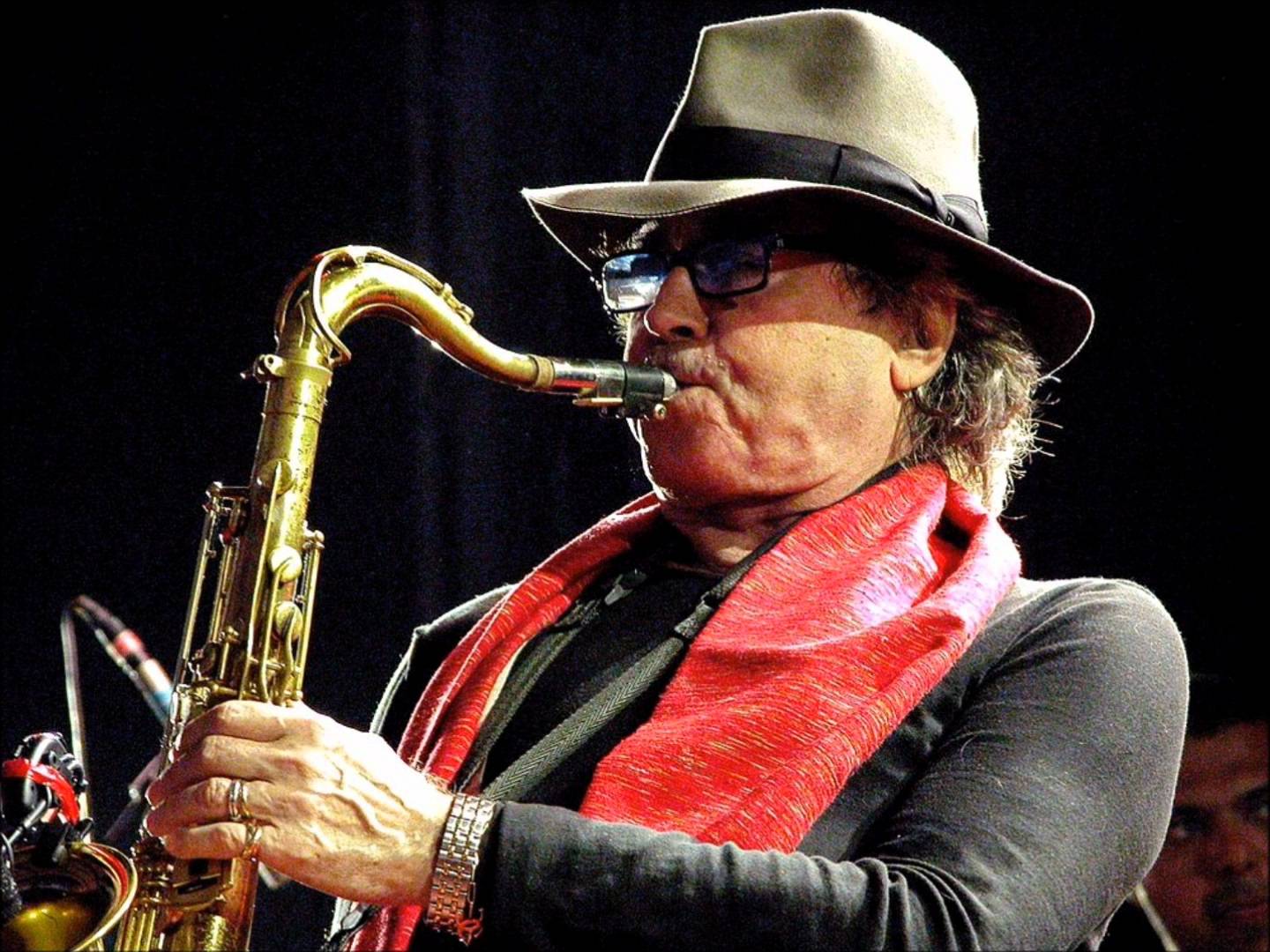 NY TIMES: By CHRISTOPHER MELE APRIL 2, 2016
Gato Barbieri, a saxophonist whose highly emotional playing helped expand the audience for Latin jazz, and whose score for the film "Last Tango in Paris" won a Grammy Award, died on Saturday in New York. He was 83.
His death was confirmed by Jordy Freed, the vice president of marketing and communications for the Blue Note Entertainment Group, parent company of the Blue Note nightclub in Greenwich Village, where Mr. Barbieri often performed. Mr. Barbieri's wife, Laura, told The Associated Press that the cause was pneumonia.
Leandro Barbieri was born on Nov. 28, 1932, in Argentina, and recorded 35 albums between 1967 and 1982. He earned the nickname Gato, which means "cat," in the 1950s because of the way he scampered between clubs in Buenos Aires with his saxophone to make it to his next gig.
"Music was a mystery to Gato, and each time he played was a new experience for him, and he wanted it to be that way for his audience," Ms. Barbieri said. "He was honored for all the years he had a chance to bring his music all around the world."
Though in poor health, Mr. Barbieri, still sporting his trademark black fedora, had been performing monthly at the Blue Note. His last public performance was on Nov. 23, Mr. Freed said. He first performed there in 1985.
"He was a worldly free spirit, a really sweet man," Mr. Freed said. "He really was a pioneer. He really helped pave the way for Latin jazz."
Last year, Mr. Barbieri received a Latin Grammy lifetime achievement award for a career that covered "virtually the entire jazz landscape." The citation, from the Latin Recording Academy, credited him with creating "a rebellious but highly accessible musical style, combining contemporary jazz with Latin American genres and incorporating elements of instrumental pop."
Mr. Freed said that Mr. Barbieri's fans — and even those outside the jazz world — would most appreciate his work in "Last Tango in Paris," which was released in 1972 and starred Marlon Brando and Maria Schneider. Mr. Barbieri won a Grammy Award for his work on the film.
When the director, Bernardo Bertolucci, sought music for the steamy movie, he chose Mr. Barbieri and his characteristic tenor sax sound.
"It was like a marriage between the film and the music," Mr. Barbieri said of the soundtrack that made him an international star, in a 1997 interview with The Associated Press. "Bernardo told me, 'I don't want the music to be too much Hollywood or too much European, which is more intellectual. I want a median.'"
Mr. Barbieri said tango had a special appeal because it was deeply tied to his Argentine soul.
"Always in the tango is tragedy she leaves him, she kills him," he said. "It's like an opera but it's called tango."
NY TIMES ORIGINAL ARTICLE: By CHRISTOPHER MELE APRIL 2, 2016