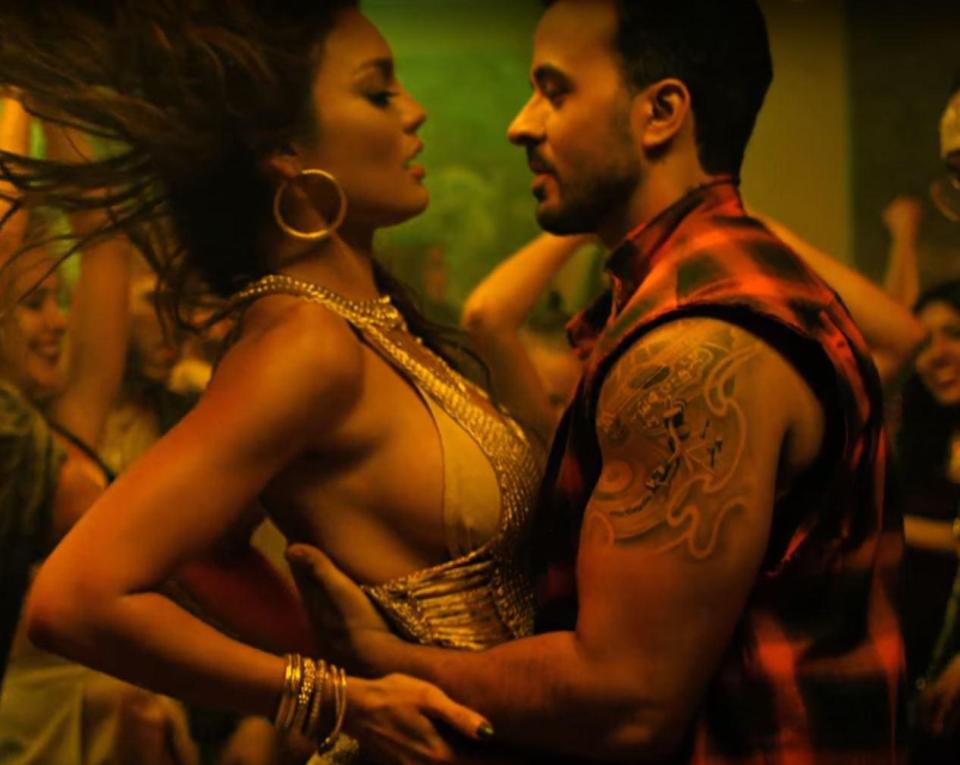 Miami, Fla. (August 22, 2017) – Global monster-hit "Despacito" originally written by Luis Fonsi and Erika Ender, continues it's unstoppable domination of global charts, breaking cultural barriers and winning every accolade and award in it's path. Today, the Latin Songwriters Hall of Fame (LSHOF), announced that "Despacito" will become the first ever iHeartLatino Song of the Year at the 5th annual LA MUSA AWARDS ceremony.
Earlier this year the organization also announced that the smash hit songwriter, Erika Ender will be one of the 2017 Inductees, making her the youngest songwriter to be inducted into the Latin Songwriters Hall Of Fame. "Despacito" was performed by Luis Fonsi & Daddy Yankee and subsequently released as a remix featuring Justin Bieber, a Salsa version with Victor Manuelle, and a Portuguese remix featuring Israel Novaes.
"Despacito" has broken an astonishing amount of records among them: #1 positions in radio airplay worldwide including the #1 spot on the Billboard Charts Hot 100 for thirteen weeks. "Despacito" has the record as the most streamed song on Spotify, is the single with the first YouTube video to reach 3 billion views and had more than 10 million total audience spins across Iheart Radio's national network in more than 800 stations just in one day.
Latin Songwriters Hall of Fame Chairman/CEO Desmond Child and President & Co-Founder Rudy Pérez expressed in a joint statement:
"Not since Ricky Martin's "Livin' La Vida Loca" has there been a song in any genre that has had the global impact of "Despacito", changing the course of pop music forever and ushering in an explosive new era of unlimited opportunities for all Latin music creators. A deep low bow goes to the winners of the iHeartLatino Song Of The Year, Luis Fonsi and Erika Ender, the original songwriters of "Despacito", and to all of their distinguished collaborators in every version of this spectacular song Daddy Yankee, Justin Beiber, Jason Boyd, Marty James, Victor Manuelle and Israel Novaes. We are especially proud of our dear friend and colleague, 2017 Inductee Erika Ender, who has the distinction of being the youngest person to be inducted into the Latin Songwriters Hall Of Fame."
The 2017 LA MUSA AWARDS will be hosted by actor Jaime Camil and is scheduled to be held at the James L. Knight Center in Miami, Fla. Thursday, October 19th directed by Richard Jay-Alexander.
The 2017 Latin Songwriters Hall Of Fame Inductees will be: Carlos Vives, Ana Gabriel, Erika Ender, Martin Urieta, Camilo Sesto and Roberto Livi. Additional Honorees include: Ednita Nazario with the "La Musa Elena Casals Award" and Carlos Vives who will also be the recipient of the "La Musa Icon Award".
To be eligible for induction into the Latin Songwriters Hall of Fame the songwriter, composer or lyricist must have had their first published work released at least 20 years prior to the year of induction. All inductees will be presented with the Silver La Musa Trophy Statuette.
Other honors and special tribute performers will be announced throughout the summer. Tickets for gala at the James L. Knight Center are on sale at https://www1.ticketmaster.com/latin-songwriters-hall-of-fame-la-miami-florida-10-19-2017/event/0D0052DBCF62B063
About Latin Songwriters Hall of Fame
The Latin Songwriters Hall of Fame is a 501c3 non-profit organization founded by renowned songwriters/producers Desmond Child and Rudy Perez in 2012 and modeled after the high standards set by the Songwriters Hall of Fame. Our mission is to educate, preserve, honor and celebrate the lives and music of the world's greatest Latin songwriters, composers and lyricists in every genre while developing and inspiring new generations of music creators through master classes, workshops, scholarships and digital initiatives. For more information about the Latin Songwriters Hall of Fame and the 5th annual 2017 LA MUSA AWARDS visit www.latinsonghall.com
Press Contact LSHOF :
Blanca Lassalle – CreativeLink 212-684-6001 – blanca@creativelinkny.com /
Sol Rivera – srl@creativelinkny.com