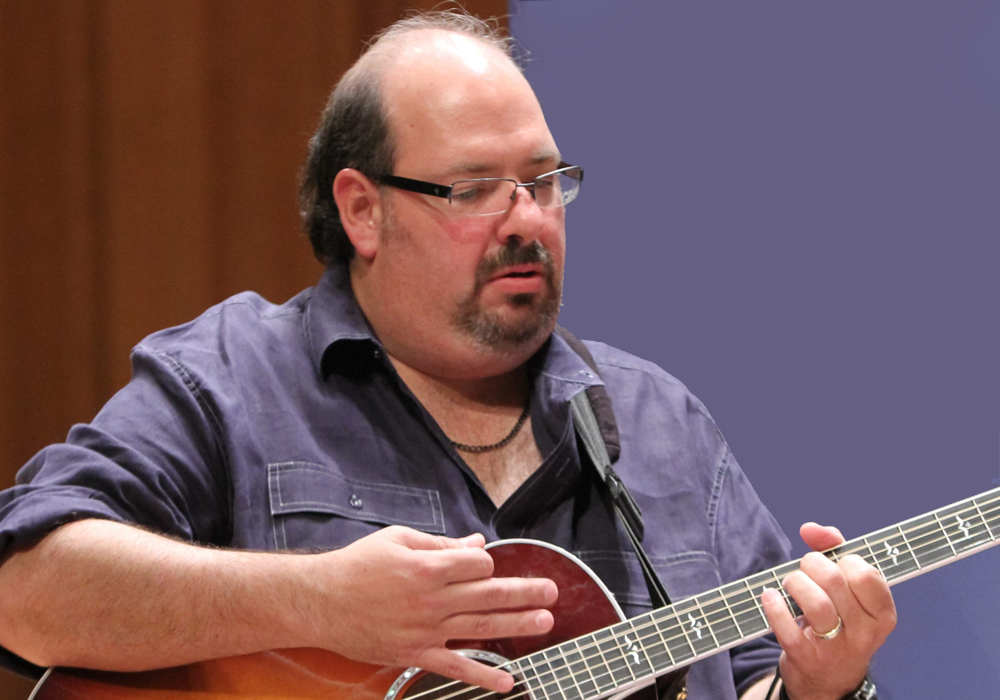 Billboard Original Article: Dan Warner, the Grammy- and Latin Grammy-winning guitarist who was a fixture on many of Latin music's biggest albums, died late Wednesday of an apparent heart attack.
According to sources, Warner died doing what he loved: playing the guitar. He had finished a session in Miami, where he lived, and headed to his favorite bar, Shenanigans, in Hollywood, Fla. — just north of Miami. He played a set with the band and collapsed after he walked offstage. His last words, sources say, were: "Groove is e everything."
"Brother of so many battles, extraordinary musician and unique human being," Ricard Arjona tweeted about the news. "Your guitars will continue to play."
Warner, a gregarious, larger-than-life figure, was an extraordinary, in-demand guitarist who was equally excellent as a session player, band director and producer.
Although he wasn't Latin, his love for the music ran deep, and he was the go-to man for Latin superstars when it came to recording albums. Recent credits include Marc Anthony's Opus, Kany Garcia's Contra el Viento, Sebastian Yatra's Fantasia and Maluma's F.A.M.E.
Warner, who was often the musical director of the Latin Grammys Person of the Year gala, was also widely beloved, generous with his time, craft and support of fellow musicians, big and small.
"There are no words to describe our sadness. His music, craft, and legacy will live on through his work, the lives he touched, and the creators he inspired," said Gabriel ABaroa Jr., the preisdent/CEO of the Latin Recording Academy.
"Dan was one of these guys who really was like a gentle giant," said producer and engineer Carlos Alvarez, a good friend who first worked alongside Warner for Julio Iglesias two decades ago. "To date, Julio still looked for him, which is saying a lot. Dan's heart was as big as he was. He was, for many of us, a rock. Musically, it would be easy to just say he was a world-class musician. But he could be transparent and present at the same time."
"Dan was like a brother to me, he was a real friend," said producer/songwriter Sebastian Krys. "My favorite description of his playing came from the late singer-songwriter Soraya. She said, and I'm paraphrasing: 'He has notes on his guitar that aren't on mine.' He was also universally loved and respected which is very rare in this business."
Percussionist Richard Bravo, another session player who shared credits with Warner in countless recordings, summed it up: "This one really hurt."