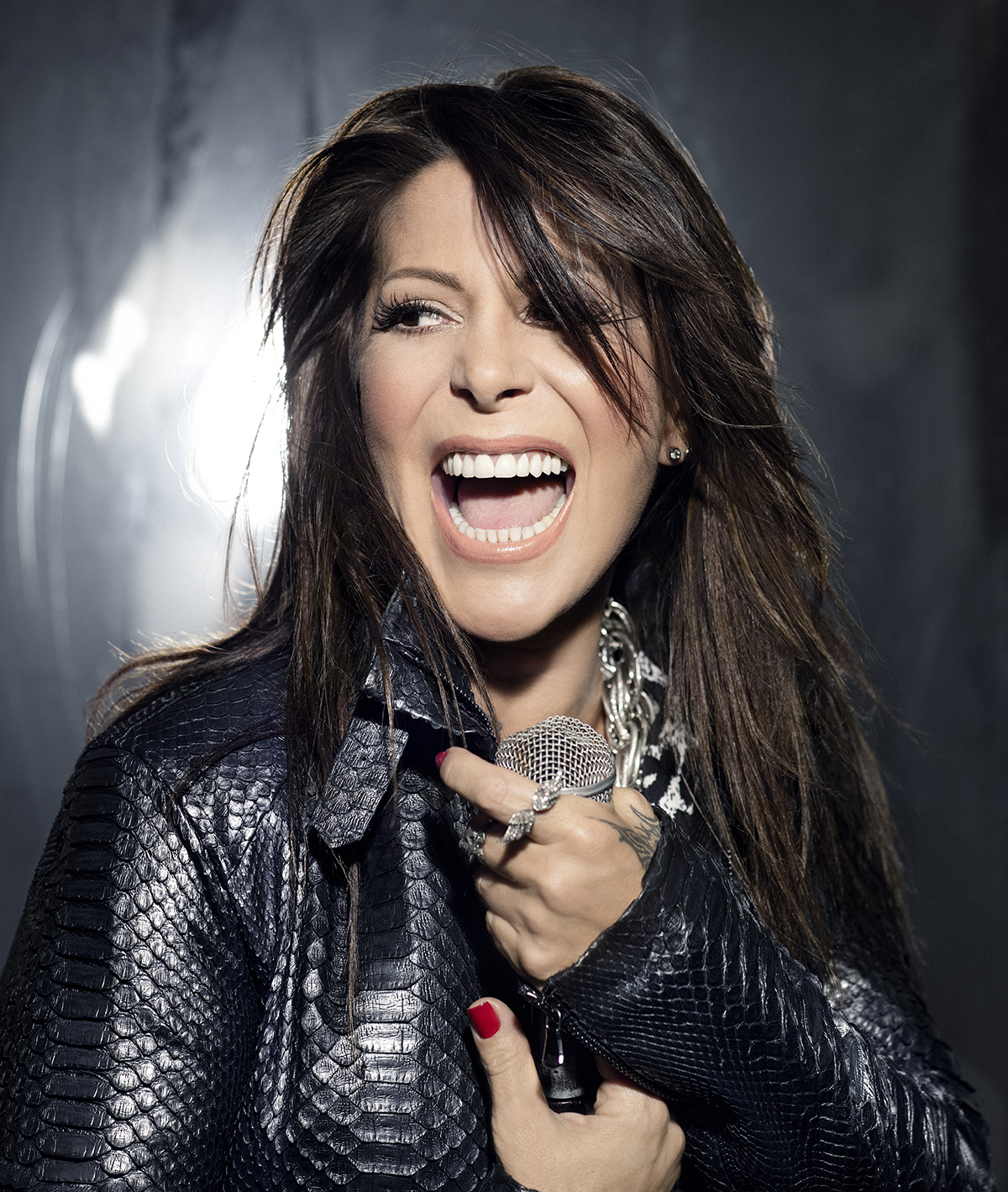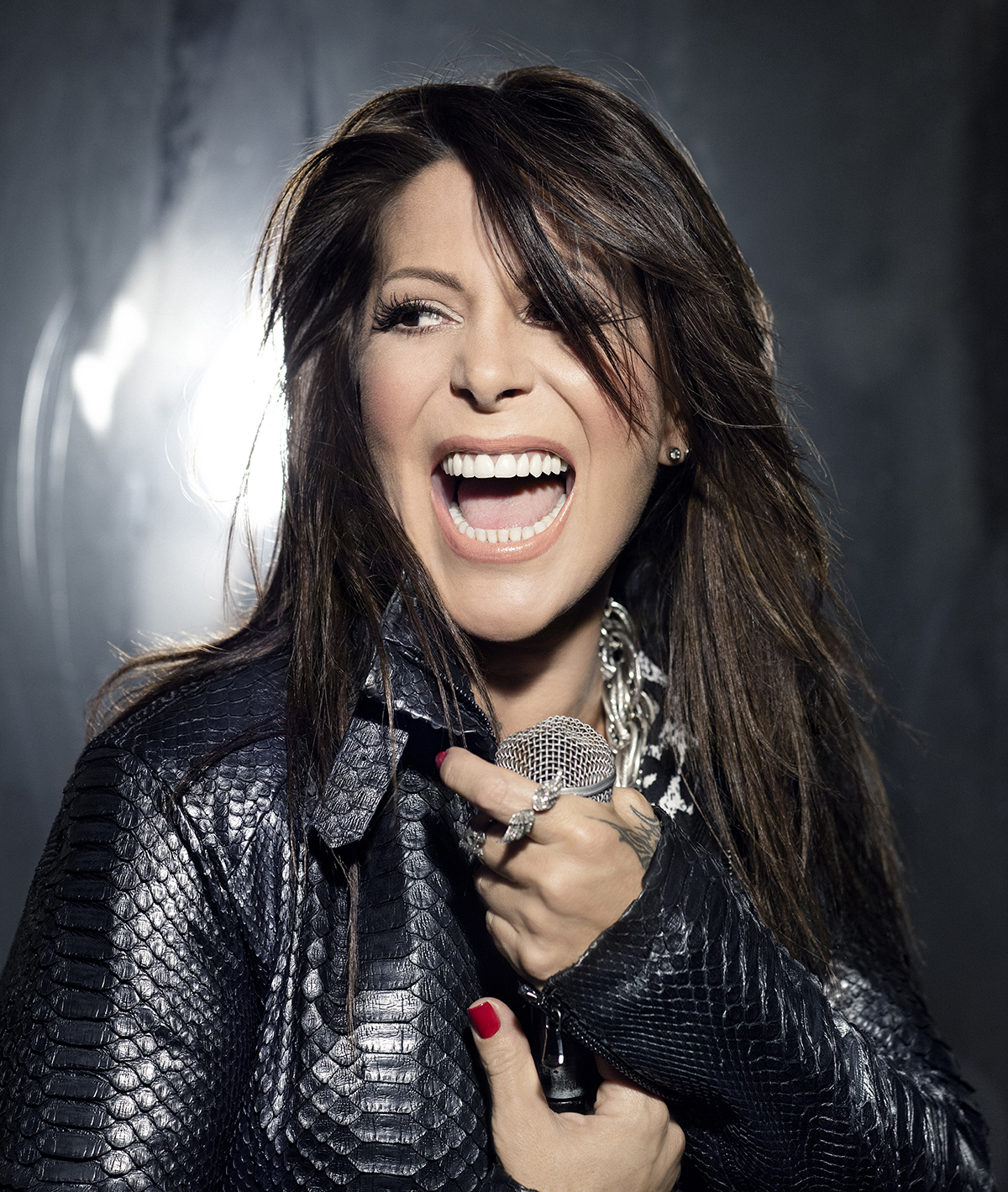 2015 LA MUSA AWARDS will be held at The Fillmore Miami Beach Jackie Gleason next October 15th
The non-profit organization will also recognize six of the world's most influential Hispanic songwriters and composers
Miami, Fla. (August 17th, 2015) – Legendary Mexican rocker, Alejandra Guzman, will be honored by the Latin Songwriters Hall Of Fame with the 'La Musa Elena Casals Award' at the 3rd Annual Induction Gala LA MUSA AWARDS on October 15th in Miami Beach.
Rebel by conviction, passionate about life, Alejandra Guzman is considered to be the pre-eminent Latin Rock female vocalist of all time and continues to be one of Mexico's most ground-breaking and influential artists.
Classic hits such as: "Luz de Luna," "Eternamente Bella," "La Plaga," "Reina de Corazones," "Mírala, míralo," "Volverte a amar," "Día de Suerte," and "Mi Peor Error," among many others, have etched her mark on the hearts of audiences throughout Latin America for decades.
One of Guzman's most acclaimed albums that yielded the singer-songwriter the coveted Latin Grammy for "Best Rock Solo Vocal Album"  SOY (I AM), was produced by mega-hitmaker, Desmond Child, Chairman/CEO of the Latin Songwriter Hall of Fame.
A heartbreaking soulful voice, with an extraordinary talent to combine profound emotions and boundless energy is the explosive alchemy that has turned Alejandra Guzman into one of the most thrilling and relevant artists in the world. More than 15 albums recorded and over 15 million albums sold during 25 years of a prolific music career, have proven why she has been crowned Latin Music's "Queen of Rock.¨
Alejandra Guzman is currently working on unreleased tracks that will be included on her new album, and has already launched her new single ¨Adiós¨ featuring Farruko.
The "La Musa Elena Casals Award" ("Premio La Musa Elena Casals") was established in 2013 to recognize outstanding young talent and achievements in music by the Latin Songwriters Hall Of Fame in memory of renowned Cuban poet and songwriter Elena Casals ("La Musa") whose passionate Boleros have been recorded by legendary artists such as Olga Guillot, Roberto Ledesma, Lucho Gatica and recently Concha Buika. The Latin Songwriters Hall Of Fame official award trophy "La Musa" is based on the original sculpture of Elena Casals created in 1954 by American artist Lee Burnham.
LATIN SONGWRITERS HALL OF FAME 2015 INDUCTEES
This year the Latin Songwriters Hall of Fame will also induct six of the world's most influential Hispanic songwriters and composers of all time:
Hector Ochoa Cárdenas (Colombia) * Emilio Estefan (Cuba)
Myriam Hernandez (Chile) * Gustavo Santaolalla (Argentina)
Alvaro Torres (El Salvador) * Diego Torres (Argentina)
The October gala will recognize these legendary music creators and their unforgettable songs written in Spanish and Portuguese as well as feature moving tributes and musical performances by some of the industry's most important talents. Additional special honorees and presenters will be announced in the upcoming weeks.
LA MUSA AWARDS will be held on October 15 at The Fillmore Miami Beach Jackie Gleason Theater in Miami Beach.
Gala VIP reception, dinner and show tickets can be purchased at the LSHOF's official site: https://www.latinsonghall.com/
General admission tickets can be purchased through Live Nation: http://concerts.livenation.com/event/0D004EF7BA6E8A49?c=EML_LN_720847&camefrom=EMLN_720847
About Latin Songwriters Hall Of Fame:
The Latin Songwriters Hall of Fame is a 501c3 non-profit organization established in 2012 by renowned songwriter/producers Desmond Child and Rudy Pérez whose mission is to educate, honor and celebrate the lives and music of the world's greatest Latin Songwriters and composers and inspire new generations of music creators.
Hashtags:
#latinsongwritershalloffame
#lamusaawards
#lshof
Media Contacts:
Angela Rodríguez
AR Entertainment
Vice Chairperson of Media and Public Relations
 Latin Songwriters Hall of Fame  
acrent@aol.com