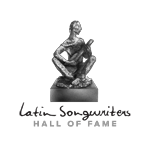 1). Vote now for FINAL NOMINEES of the 2014 Latin Songwriters Hall of Fame!
Click here to review and vote for the current nominees.
***Deadline for voting is Midnight April 27th, 2014.***
You do not need to login to vote, but we do request that you are a member. Please visit our website and sign up if you have not done so already. You will only be able to vote for Performing and Non-Performing Songwriters.
2). Final Inductees: Will be announced April 28th, 2014.
More updates coming soon!

---
¡ULTIMA NOTICIA PARA LOS MIEMBROS!
1). ¡VOTE AHORA POR LOS NOMINADOS FINALES DEL PABELLON DE LA FAMA DE LOS COMPOSITORES LATINOS PARA 2014!
Haga Click aquí para ver y votar por los nominados actuales.
***La fecha limite para votar es la medianoche del 27 de Abril de 2014***
Usted no necesita registrarse para poder votar, pero nosotros vamos a investigar si usted ya es miembro. Por favor visite nuestra pagina web y afíliese si aun no lo ha hecho. Usted estará habilitado solamente para votar por "Autor/Compositor/Cantante", y "Autor/Compositor".
2). LOS NOMINADOS FINALES: Serán anunciados en Abril de 2014.
Pronto habrán mas noticias!